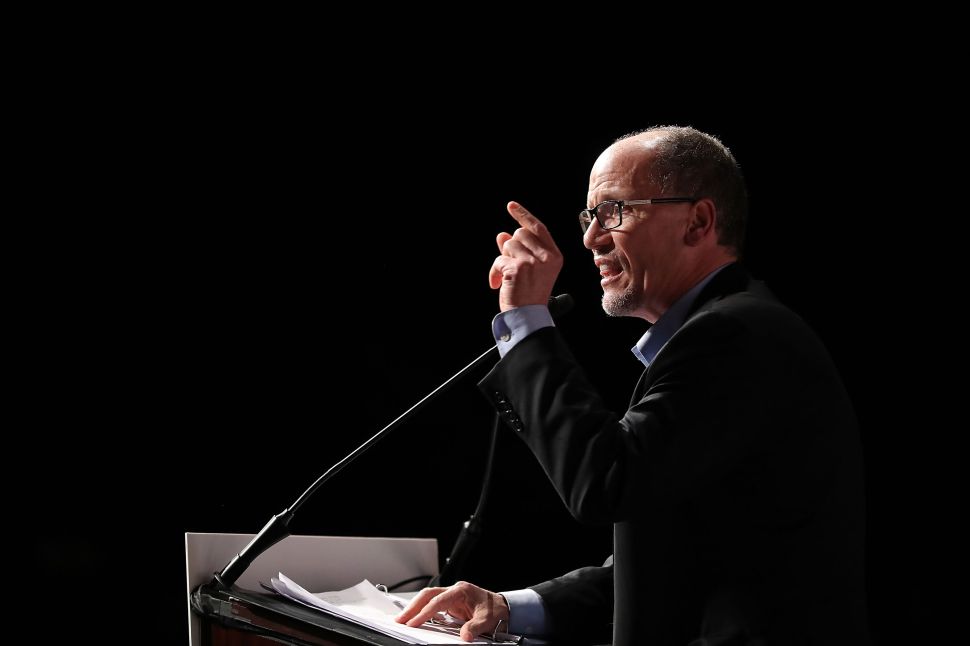 During his campaign, new DNC Chair Tom Perez promised to create a paid internship program to provide opportunities for millennials to participate in the party. Paid positions would give students other than those from affluent backgrounds a chance to serve as interns. In the four months since Perez won DNC chair in a corrupt race in which delegates were threatened if they supported the pro-Bernie Sanders candidate, a paid internship program still has not been created.
The DNC website states, "All DNC internships are on an unpaid, volunteer basis." In contrast, the Republican National Committee (RNC) pays their interns. "This is a structured, full-time paid internship," the GOP website states.
Payday Report noted, "It's unclear if the internships meet the U.S. Department of Labor criteria that determine whether the internships financially benefit the employer. The DOL's six point test is intended to clarify whether unpaid or educational arrangements are truly beneficial to the intern, and whether or not interns must be paid at least a minimum wage."
In response to the Payday Report's inquiry as to why a paid internship program has yet to be established, the DNC said, "As Tom often stated while he was running for chair, unpaid internships limit the diversity of our talent pipeline, the opportunities available to young Democrats, and the future of our party as a whole. The current intern program was started before the current leadership was in place, but as we build our team, we're exploring every possible means for paid internships."
Perez's role as DNC chair has gotten off to a rocky start—May was the worst fundraising month for the DNC since 2003 and April was the worst since 2009. Sanders supporters and progressives have been given no incentive or hope that would lead them to donate after being disenfranchised during the 2016 Democratic primaries and repeatedly undermined in the struggle for power within the party since the election. Wealthy donors have also not been keen to support the inept, powerless DNC. After all, they poured over $1 billion into Hillary Clinton's failed campaign and saw no return on their investment. Instead of donating to the DNC, these donors are opting to pour money into Super PACs.
In addition to stiffing interns, the DNC still hasn't paid field organizers that worked on Hillary Clinton's campaign. A class action lawsuit against the DNC, filed by attorneys Justin Swidler and Richard Swartz in New Jersey, is ongoing because several field organizers were not paid for the many overtime hours they worked during the election.
"This lawsuit seeks fair pay for fair work. It seeks to hold the Democratic Party to the very ideals that progressives have worked so hard to achieve for workers throughout this country. In so holding the party to these ideals, we believe sincerely that we will improve the party," the lawsuit states.
Payday Report added that the DNC budget is not transparent. Hypocritically, Perez enforces regulations that force unions and employers to file annual online reports detailing their expenditures and finances. Despite their poor fundraising turnout, the party needs to prioritize compensating employees, interns and field organizers for the work they do. Not doing so reaffirms that the Democratic establishment is all talk and no action when it comes to serving those who are most easily exploited.