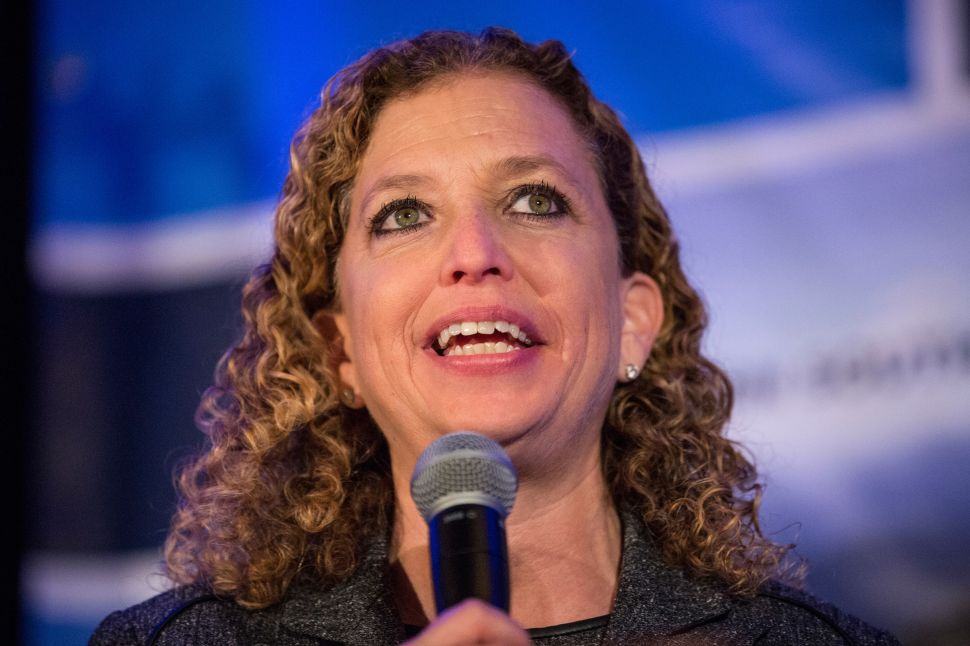 Former DNC Vice Chair and Interim Chair Donna Brazile should have resigned along with former DNC Chair Debbie Wasserman Schultz, but the Democratic Party ignored her culpability violating the DNC charter during the primaries—even after Wikileaks released emails revealing that Brazile tipped off the Clinton campaign to questions for a debate during the Democratic primaries. In March 2017, Brazile admitted in Time Magazine that she sent the questions, months after CNN severed ties with her for doing so. Despite her presence in the Democratic leadership serving as a reminder that the establishment rigged the primaries against Bernie Sanders, the DNC is still paying Brazile months after her position was formally turned over to Tom Perez, according to documents filed with the FEC.
In the DNC's May 2017 reported filed with the FEC, Donna Brazile's consulting firm, Brazile & Associates, was reimbursed around $354 for travel and postage expenses. In the April 2017 report, they paid Brazile over $88,000 in the month of March in salary, and she received over $42,000 for management consulting right after she left her position as DNC interim chair. The DNC has not responded to a request for comment on these payments.
The FEC filings resemble former DNC Chair Debbie Wasserman Schultz's resignation as chair. Despite leaving the DNC in July 2016 to serve as honorary chair of the 50 state program for Hillary Clinton's campaign, FEC reports filed by the DNC show Wasserman Schultz and some of her staff continued to receive a salary through December 2016.
Since Brazile left her formal position as DNC interim chair, she's remained behind the scenes in the operations of the Democratic Party, though she has spoken out a few times, such as her op-ed in Time magazine in which she admitted to sharing the debate questions but focused on elevating the Russian election interference narrative. On her consulting firm's website, she made three separate blog posts in April 2017 about investigations pertaining to Russia, a narrative she has obsessed over as it is only scapegoat she has to avoid accountability for her actions at the DNC.
Debbie Wasserman Schultz has resorted to similar tactics, such as micromanaging her public appearances to avoid protesters at events and embracing her image as a Clinton loyalist who undermined Bernie Sanders during the Democratic primaries. She has been named as a co-defendant in an ongoing class action lawsuit filed on behalf of Sanders supporters for her rigging of the Democratic primaries. On May 26, rather than avoid a divisive figure such as Wasserman Schultz, House Minority Leader Nancy Pelosi hosted an event with her in Fort Lauderdale, Fla., that was closed off to the public. Wasserman Schultz had secret service remove a black LGBT 18-year-old activist from the event as a precaution to avoid any embarrassing interruptions. Though she embarrassed the Democratic Party during the primaries by tipping the scale in Clinton's favor, the mainstream media has rewarded her loyalty with appearances elevating her as an establishment spokesperson. During an MSNBC interview, she responded to comments from Bernie Sanders, asserting without evidence that the Democratic Party is already a grassroots party. In an interview on CNN, she attacked Sanders and Sen. Elizabeth Warren for criticizing Obama's scheduled Wall Street speech and defended Hillary Clinton in the process.
Brazile and Wasserman Schultz represent the Democratic establishment's efforts to subvert progressives' calls for reforms. That the party embraces their presence signals how little the Democratic Party has learned from the 2016 elections.