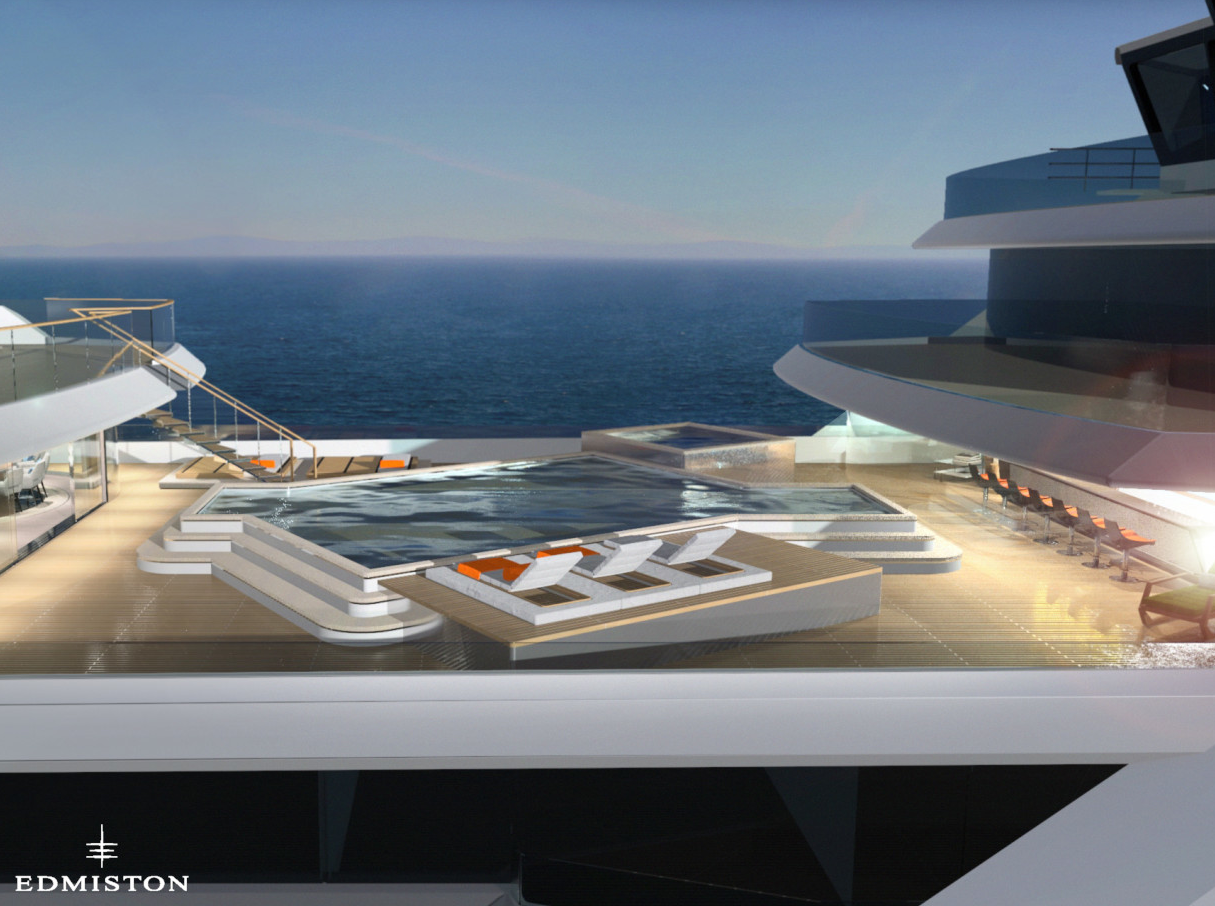 Anyone who watched a few too many episodes of Lifestyles of the Rich and Famous, or listened to the Good Charlotte song on repeat, will be fascinated by how excessive superyachts have become in recent years. And for just $72,000,000 the most recent extravagant option can be yours. Simply inquire online and call up a couple dozen of your friends, as it has room for 36 people.
The 269-foot-long VARD 1-08 KILKEA is currently under construction. It's not just a mega yacht–it's also incredibly eco-friendly. As Observer previously reported, being super rich isn't about brand names anymore. Instead, it's all about the environment. Just ask Leonardo DiCaprio, who purchased an island off of the coast of Belize to create an off-the-grid resort.
The yacht in question is powered by hybrid propulsion and uses eco-management systems. But just because it's eco-friendly doesn't mean it's not ridiculously, over-the-top luxe. There's a helicopter pad, which is basically expected on such a lavish boat, and an enormous swimming pool. But it also has submarine launch pads, to channel your inner Jacques Cousteau. Yes, the Instagram opportunities are endless. While your frenemies are posting from island getaways, you'll be tanning next to your submarine launch pad.
This isn't the only impressive superyacht to interest the one percenters in recent years. The island yacht, created by Migaloo Private Submersible Yachts can be completely personalized. The submersible megayacht boasts a penthouse, jungle deck, swimming pool, waterfalls, a beach club and an underwater dining room.
This summer, you can be on a boat like Leo…just simply purchase this cruise ship superyacht. Your friends will surely thank you from their luxe 18 cabins on board. Hopefully, Robin Leach is available to narrate.