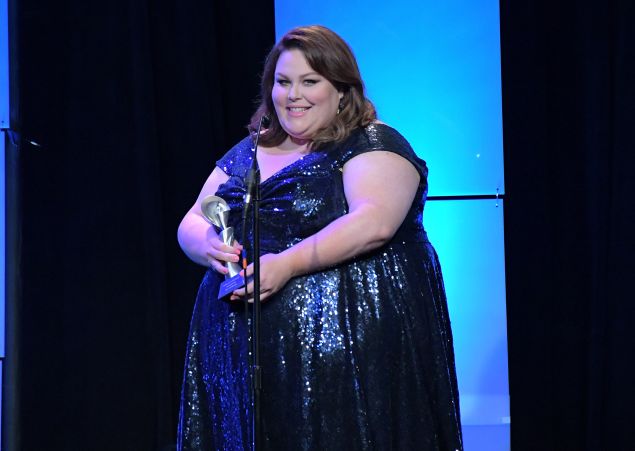 The Alliance for Women in Media celebrated its 42nd year of handing out Gracie Awards at the Beverly Wilshire Hotel in Los Angeles this week.  The event, hosted by The Real's Jeannie Mai, honored exemplary achievement by women in news, television, radio, and film.
On the red carpet, Mai remarked, "We need to continue to have more women in all aspects of media to bring new, insightful perspectives to the masses, and that's just what's happening here."
At the event, Golden Globe and three-time Emmy Award-winner Debbie Allen was honored with a lifetime achievement award. Before accepting her statue, she said, "This is a time when women are really being challenged to take a stand and say what's important or when something isn't right,"
She pointed to the women behind Hidden Figures and the recently opened Wonder Woman as steps in the right direction. "These things show people, all people, that women can front projects and everyone, men and women the power of women to draw and audience."
Rachel Bloom and Aline Brosh McKenna, both of whom created the television series Crazy Ex-Girlfriend and who were accepting an award for the show, said that events like this call necessary attention to the overall role of women in society. "We're woefully underrepresented in so many areas even though we make up a huge part of the population," said Bloom. "And, that's just kind of nuts if you think about it."
Brosh McKenna added, "Our show tells stories that are about both men and women, but often it feels like men get all the praise, so it's nice to be able to single out the women that are making this series happen."
Journalist Lisa Ling, executive producer of CNN's This Is Life with Lisa Ling, which was awarded the prize for Best Non-Fiction or Reality program, said, "We need to keep this narrative going. We need to keep empowering women and thankfully this organization has been doing that for years and will keep doing it moving forward."
Being honored for her SiriusXM program, Sandra Bernhard said, "Because of this group of extraordinary ladies, we have more representation and our voices are being heard in a way that they haven't been before. The name of this organization couldn't be any more appropriate – it's an alliance of women helping women and that's what we need to all be doing."
Before accepting an award for her show This is Us, actress Chrissy Metz remarked, "You know, women are often forced into competition with one another by society. I hope people take away from this that we need to be championing each other and propping each other up and inspiring each other. That's what we need to be doing instead of competing. Let's make that stand together."
Representing award winner The Today Show, Natalie Morales said, "We're living in a very difficult political time right now, and I think that's propelled more women to ask for the things that we know we deserve. I really think this is our moment to shine."
Wendi McLendon-Covey, star of the comedy series The Goldbergs, summed up the thoughts of many attending the event as she said, "We've certainly come a long way, but we clearly still have a long way to go so we're going to keep at it."
For a complete list of Gracie Award winners and to learn more about the Alliance for Women in Media, please visit this site.