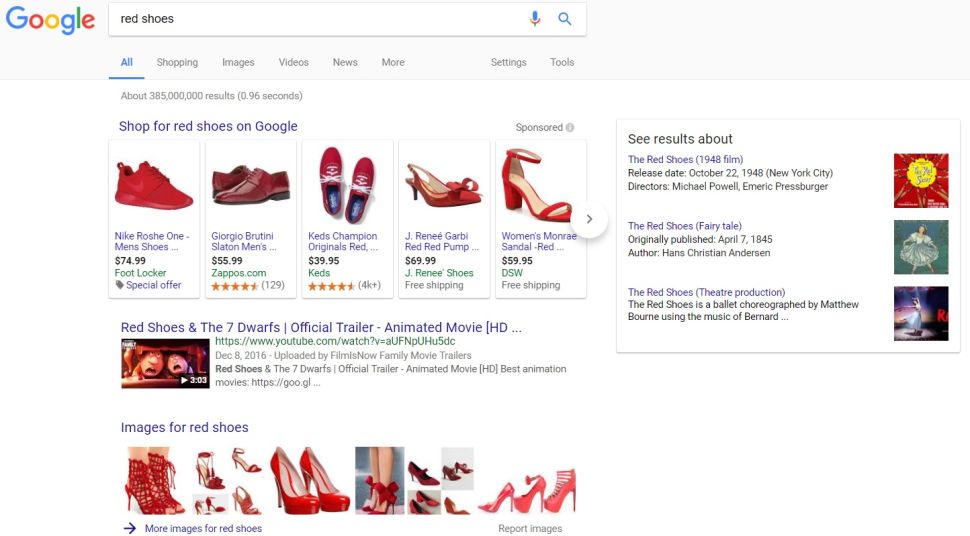 When internet users search for a product online, Google often shows them a bunch of ads that seem to relate to the search. These ads usually feature a picture of the product, a destination and a price. These are called "Product Listing Ads," as Bloomberg explains, and many consumer sites contend that their debut has crushed traffic to websites founded to help consumers comparison shop.
These Product Listing Ads (or PLAs) are at the heart of the $2.7 (€2.42) billion fine announced by the European Union today. It's the largest fine levied by the European antitrust regulator since Intel got hit for $1.2 billion in 2008.
"Google's strategy for its comparison shopping service wasn't just about attracting customers by making its product better than those of its rivals. Instead, Google abused its market dominance as a search engine by promoting its own comparison shopping service in its search results, and demoting those of competitors," the European Commission's Margrethe Vestager said in a release.
In short, the commission argues that there are two markets: general online search and comparison shopping. The commission objects to Google using its dominance in the former to seize the lead in the latter.
To understand the complaint, take a look at the screenshot above. We did a search for "red shoes." Sure enough, we got a bunch of PLAs up top (I'd love to think that my life might take me somewhere that those Giorgio Brutini men's shoes are appropriate, but I can't imagine where that would be).
The EU contends that these results above are ported over from Google Product Search, the company's own comparison shopping site. Here is the same "red shoes" search after clicking the "Shopping" link at the top of the search results, the home of its full comparison shopping product.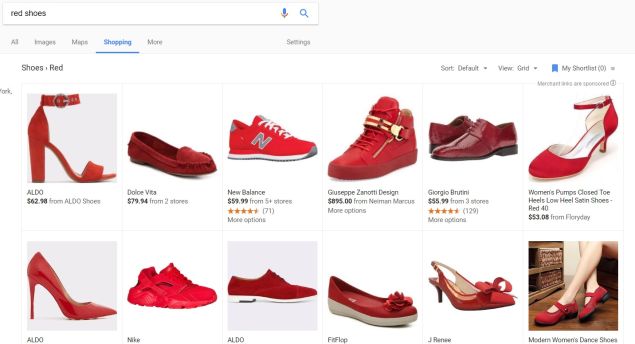 Before PLAs became so prominent, other comparison shopping sites were able to do a good business off traffic from Google. With PLAs, they contend, no one actually clicks through to their pages anymore. The Commission's press release claimed they found comparison shopping sites across Europe whose traffic had dropped 80 to 92 percent.
Before Google began crushing them, practices by those sites had raised their own anti-consumer concerns, as The Economist reported in 2015.
For itself, Google contends that the complaint is overblown. "While some comparison shopping sites naturally want Google to show them more prominently, our data show that people usually prefer links that take them directly to the products they want, not to websites where they have to repeat their searches," Kent Walker, the company's General Counsel, writes on Google's main blog.
Google has 90 days to change its ways and explain for the EU what it will do differently or face further fines.
Mountain View is likely to fight to the very last appeal, but it has a lot more fights ahead with the EU even if it wins this round. Though tech companies reportedly contend that European antitrust complaints against Americans are unfair, there's even been a growing chorus in the US arguing that some of them have gotten too big.