There are plenty of perks that come with upgrading from commercial air travel to private: no security lines to slog through, a personalized experience tailored to your liking (including food and drinks) and no strangers to potentially pass out on your shoulder and snore for eight hours.
Human preferences aside, air travel can be particularly taxing on pets, as smaller cats and dogs must remain in a kennel for the duration of the flight. Meanwhile, larger breeds must be checked and will spend hours in the cargo, where they can be exposed to extremely high and low temperatures. This experience can be dangerous, too. Remeber the story of the continental giant rabbit Simon, who died on a United flight in April 2017? It sparked quite a few questions about how safe commercial air travel is for family pets. According to the Department of Transportation, 26 animals died during airplane travel in 2016.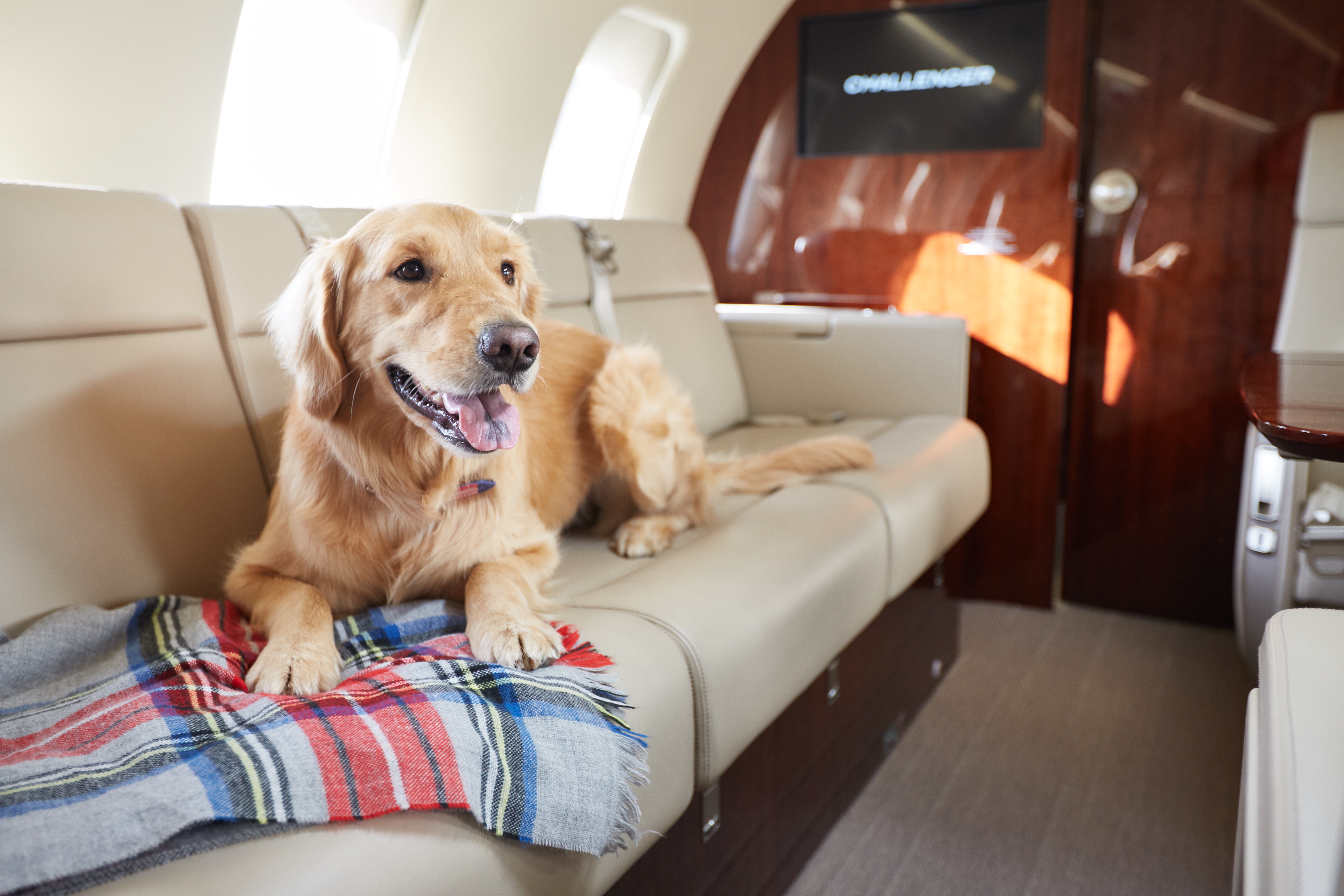 So the least you can do is upgrade Fido and offer him a seat on a private jet. While that may seem like a rather silly luxury, it happens more often than you would expect. In 2016, NetJets transported exactly 17,179 pets on their fleet of jets, per Diana Oreck, the company's EVP of Owner Experience. And while many of those beloved cats, dogs and various other animals flew alongside their owners, quite a few of them flew solo. Once, NetJets even operated a flight that was occupied by 13 dogs.
What's the most obscure pet that has been transported by the private jet company? "A giant hog named Romero," Oreck admitted.
Seeing as their owners get to enjoy smoked salmon and caviar from the 2,000 caterers that NetJets works with, pets are also granted luxe dining opportunities. The Owner Services team will align with local caterers to select the treats and meals that each animal is accustomed to—they'll even make sure to get the right bowl, to really make the dining experience even more personalized. 
"Pets are members of the family, and at NetJets we want to make sure their flight is as comfortable as our owners. Sometimes, just a special treat or an extra soft blanket can make a flight easier on their pets," Oreck explained.
There are a few safety precautions that NetJets takes, to ensure the safety of everyone (and every animal) on board. Any pet under 150 pounds can sit on a passenger seat for takeoff and landing, either belted into the seatbelt or in a pet carrier. Any animals over 150 pounds must sit on the floor, without blocking the exits or aisle.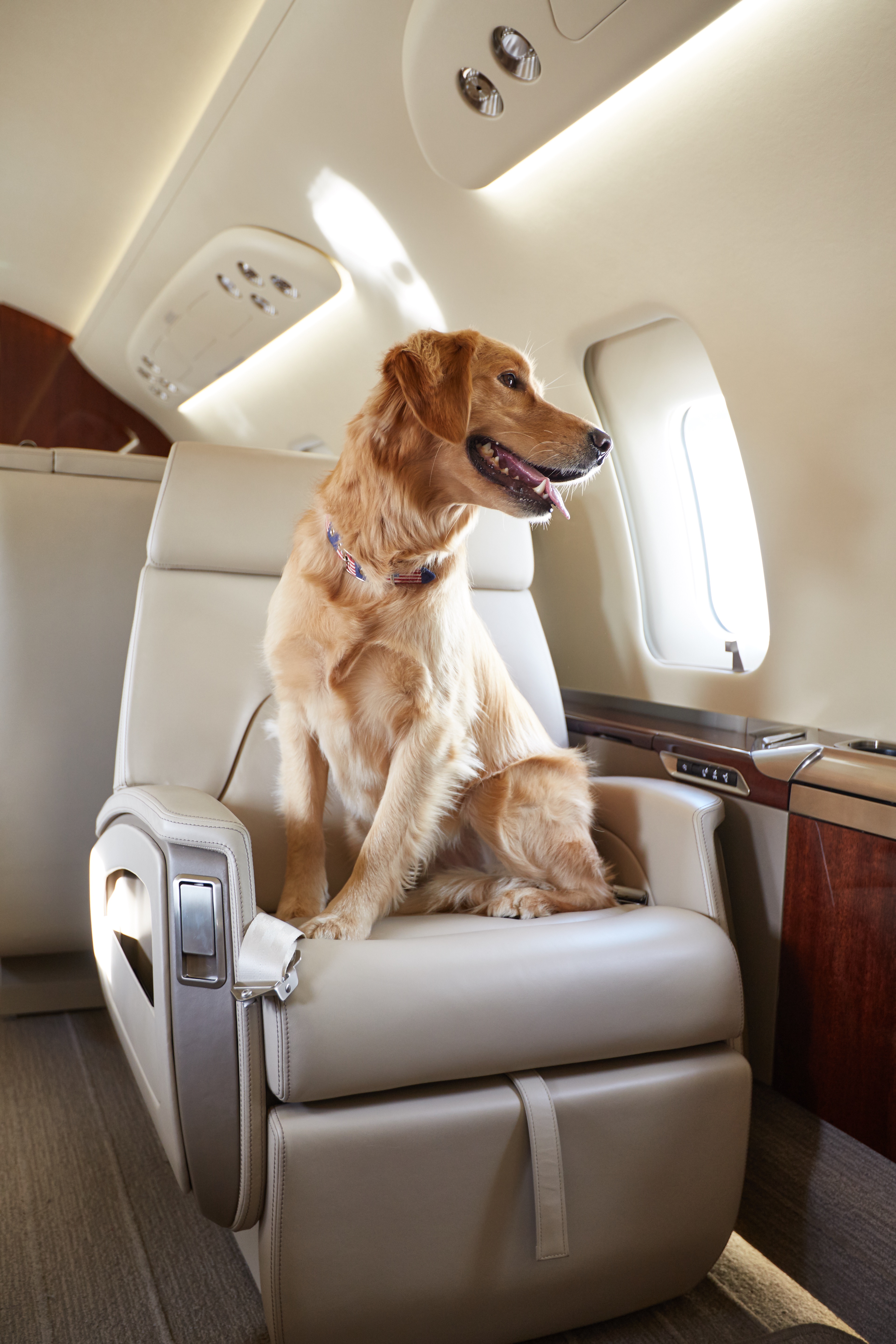 So next time you plan a family vacation, and don't want to leave behind the family pet, consider going private.