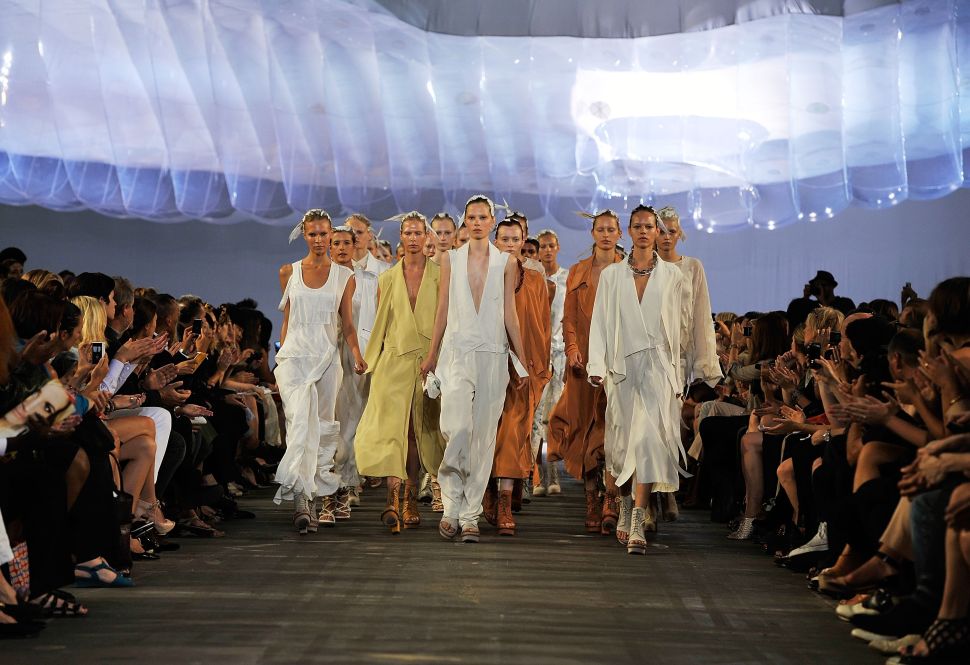 Alexander McQueen's 2011 Savage Beauty show galvanized and highlighted the often forgotten conception of fashion as legitimate art. McQueen was an artist and an icon in every sense of the word. His works touched parts of the human soul only previously reached by master painters. He integrated spirit and energy in his creations in such a way that the persons wearing his pieces became living expressions of art.
Vogue editor in chief and fashion icon Anna Wintour has also blended art and fashion in recent years. She helped integrate costume design as part of the permanent art collection at the Metropolitan Museum of Art. Through her involvement at the museum, Wintour is contributing to the legitimization of fashion as fine art—museum quality art.
Historically, fashion has rarely been elevated to the same stature as painting, music, sculpture or architecture. But fashion is one of the purest expressions of art because it is art lived on a daily basis. One needs only to think about pioneer performer Marina Abramović and the way in which she engages the viewer to become part of her work to realize the connection. In her 2010 The Artist is Present MoMa exhibit, Abramović asked the viewer to sit silently across from her and stare at each other for as long as the viewer wanted to look and be looked at.
Just like in Abramović's performance art, the fashion designer creates artwork that needs another person for its completion. Fashion only exists as long as there is an actor to incarnate it. In that way, it is performance art. The person wearing the designed piece is having a conversation with the designer and an audience. He or she becomes an artist and a full participant. Fashion is a manifestation of human art and communication. It helps us artistically communicate who we are, who we want to be, where we are going, and where we have been.
The convergence of art and fashion is symbiotic. Everything that exists and surrounds us is a product of the society we live in. Who we are, what we see, and what we experience is interconnected and interrelated. There is no place we can point to and say that this or that object does not belong to the sphere of art. One can tell as much about a culture by the paintings it produces as by the dresses and articles of clothing it uses for individual and collective expression. We now buy canvases and textiles to paint and create. By combining different mediums to make art, we are better able to transcend our lives and in the process connect to the essence and universality of who we are.
Art should not be seen as a luxury. It is an essential element to a fulfilling life. When any of my collectors goes through a major life change, such as a divorce or embarking on a new career, I often suggest changing their art and clothing. Oftentimes we overlook this critical piece in our own self-development. The art we choose for ourselves and our physical living environment can serve as an important tool to re-imagine and rebuild our sense of being.
All art is imbued with the energy and passion an artist breathes into it. A painting has power. A properly-made tweed jacket has power. Their energy can help us realize our physical and emotional goals and desires. Many of my collectors have found that the art they wear and surround themselves with affects not just their bottom line in business or work but also their own sense of wellness and happiness.
The art we wear and live with is the art we become. Art—fashion and otherwise—reflects who we are and who we aspire to be.
Georges Berges is the owner of Georges Berges Gallery in SoHo, NYC and of Berges Creative Group, an art advising firm dealing primarily with the secondary market. Follow him on Twitter @georgesberges and Instagram @georgesbergesgallery.