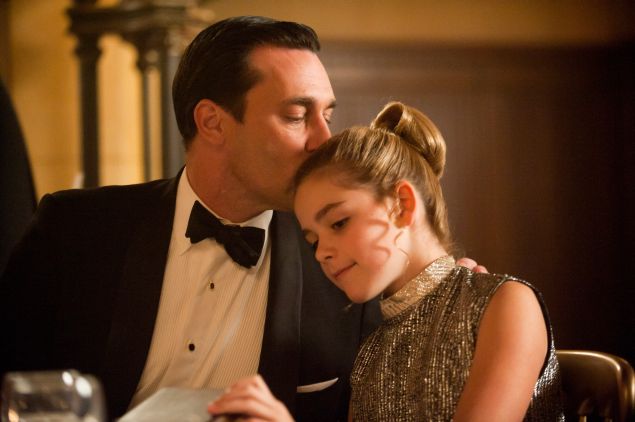 Dad isn't always the easiest person to find the perfect present for, and Father's Day is almost upon us. Instead of going for a cliché present this year, consider gifting him with a day he won't forget…and one that you can spend with him, too. Don't worry if you're running behind and still searching for the right show of appreciation—we've done the work for you, and rounded up eight unique Father's Day ideas, with something for every kind of dad, from a champagne brunch aboard a sailboat to a very unique magic show. So forget about picking up that last minute tie, belt or tech gadget, and check out all the Father's Day experiences that will show dad how much you care.
For a super luxurious movie experience, look no further than iPic. The chic theater is known for its huge reclining leather seats with pillows and blankets, from which you can order full meals far superior to just popcorn and Milk Duds. For Father's Day, the theater is adding a special cocktail to the menu; Sommelier Adam Seger's Mulligan Mule. The $12 drink, made with vodka, ginger beer, cucumber and mint, is only available from June 16 to June 18 for Father's Day, so plan a movie date ASAP.
You can't go wrong with a chic brunch for Father's Day, but make sure it's an extra special one. If you're out in the Hamptons for the weekend, book a brunch at the Maidstone in East Hampton. It was recently redesigned and updated, and they just opened a new restaurant concept with chef David Standridge, from brunch favorite Cafe Clover. It's served from 12pm to 3pm, and the lemon soufflé sounds like the real winner here.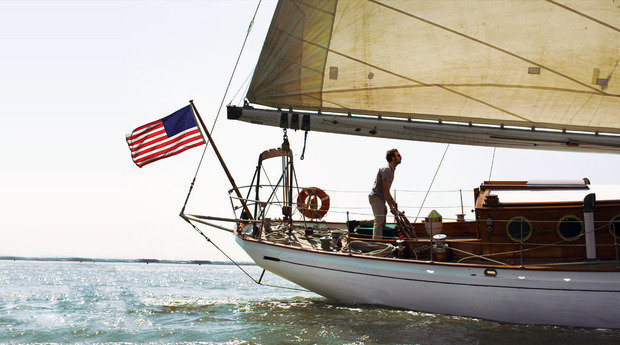 This champagne-infused brunch is the ultimate sailing excursion, brought to you through Gilt City. Board the 82-foot Shearwater sailing boat, which was originally built by hand in 1929, and prepare for a 120-minute trip around New York Harbor. You'll sail around and take in the views while enjoying a spread that includes baked goods and of course a champagne bar, all while being expertly led through the waters by trained sailors. Don't worry, there's tea and coffee if you've had enough of all the bubbly.
But if you're not down for a regular brunch and happen to love magic (who doesn't, though), consider Steve Cohen's Chamber Magic show. The live "Millionaires' Magician" show is in the Madison Room at the Lotte New York Palace, and it includes mind-reading, conjuring, slight of hand and something called a "Think-a-Drink." Plus, you'll be in good company—past attendees include Michael Bloomberg, Martha Stewart, Warren Buffet and Paul Allen.
For Father's Day, Paulaner Restaurant & Brewhouse is offering a Father's Day special, taking inspiration from Bavarian tradition. They're offering brewery tours, special beers and cocktails and a uniquely designed menu. You can even participate in creating the craft beer on the brewery tour.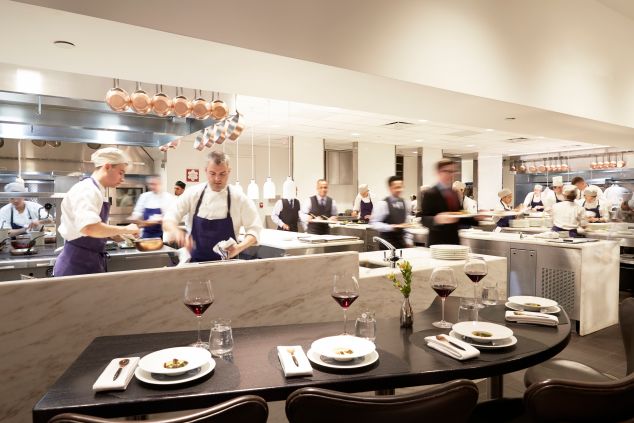 Why not be cultural with dad this Sunday? The Modern at MoMA just introduced a new dining experience, led by executive chef Abram Bissel and master sommelier Michael Engelmann. You and your dining party (it's up to four guests, if you want to bring the rest of your family) sit in the middle of the newly renovated kitchen, where a customized menu is created based on your party's personal tastes and preferences. Plus, the sommelier selects special wine pairings from the huge collection at The Modern.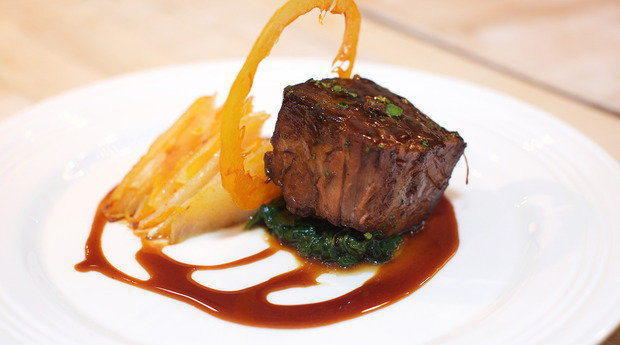 For the foodie dad, look no further than the Greenwich Village headquarters of James Beard Foundation. Book a reservation via Gilt City and you'll get a five to six course gourmet meal by one of the James Beard featured chefs, which will revolve around one particular culinary theme, depending on the night. You can walk through the kitchen and then head out into the garden for a reception.
We've given you all the brunch information you need, and as nice as a mimosa with pancakes is, it's not for the dad who's a serious cocktail enthusiast. If he's into speciality drinks, go to The Up & Up, an elegant cocktail bar on MacDougal Street in Greenwich Village. The space used to be The Gaslight Cafe, a famous coffeehouse where Bob Dylan performed. It's current speakeasy inspired incarnation has a special drink perfect for Sunday's honoree. The "Dad's Manhattan" is inspired by the Manhattan from the prohibition and post-prohibition era, and is comprised of whisky, port and brandy, as well as Cherry Heering.