When one of your first celebrity clients is Angelina Jolie, you know that you're doing something right. And when Lady Gaga, Rihanna and Alicia Keys are also among the early adopters of your designs, well, you're pretty much on the fast track to success.
That's exactly what happened for Jennifer Zuccarini, the founder of the lingerie line Fleur du Mal. Now, the brand has an impressive roster of A-list fans, from the entire Kardashian klan to the plus size goddess Ashley Graham, in addition to Lorde, Sienna Miller, Lucy Hale and Jessica Chastain.
Considering the brand got its start only five years ago, that's a pretty admirable feat. But it's no surprise, as Zuccarini is a bit of a lingerie mastermind, having previously worked at Victoria's Secret and as a co-founder of Kiki de Montparnasse, back in 2005.
Does she have a favorite celeb client? Of course not, as she loves them all, but Zuccarini does have a few memorable moments. "I loved when Sienna Miller wore our slip dress to the Golden Globes after-party, because I think it was such an iconic look and she looked amazing in it," the red headed underwear designer told the Observer, perched on a couch in the fifth floor Chinatown apartment she converted into her work studio. As it turns out, that silver wisp of a dress, which retails for $478, sold out almost immediately.
While that dress was plucked off the rack by Miller's stylist, Fleur du Mal has also become a go-to for bespoke lingerie, customized to the measurements of A-listers. There was the pink corseted number that Kylie Jenner wore in the pages of Paper, a red velvet dress for Emma Roberts and quite a few pieces, per the request of Rihanna.
"We've made a lot of things for Nicki Minaj, like a pink cat suit that was all embellished with stones. We were all here sewing stones on it until 3 a.m. That was a big custom project," confirmed Zuccarini, comparing the late night work to her days in fashion fashion school. While you don't have to be a card carrying member of Hollywood to have a custom Fleur du Mal piece, it certainly helps. The designer has been known to whip up special bridal pieces for customers, including a white version of the Pajama Jumpsuit that's been worn by Gigi Hadid, Heidi Klum and Selena Gomez.
Part of Fleur du Mal's success can be traced back to the brand's ability to anticipate trends long before others. They offered bra tops four years ago, long before nearly nude dressing was the norm, and they were early adopters on the bodysuit trend. The brand is currently riding the tide of the underwear as outerwear moment, as Zuccarini noted how it's a trend that just keeps growing.
So what does she anticipate being the biggest lingerie trend this summer?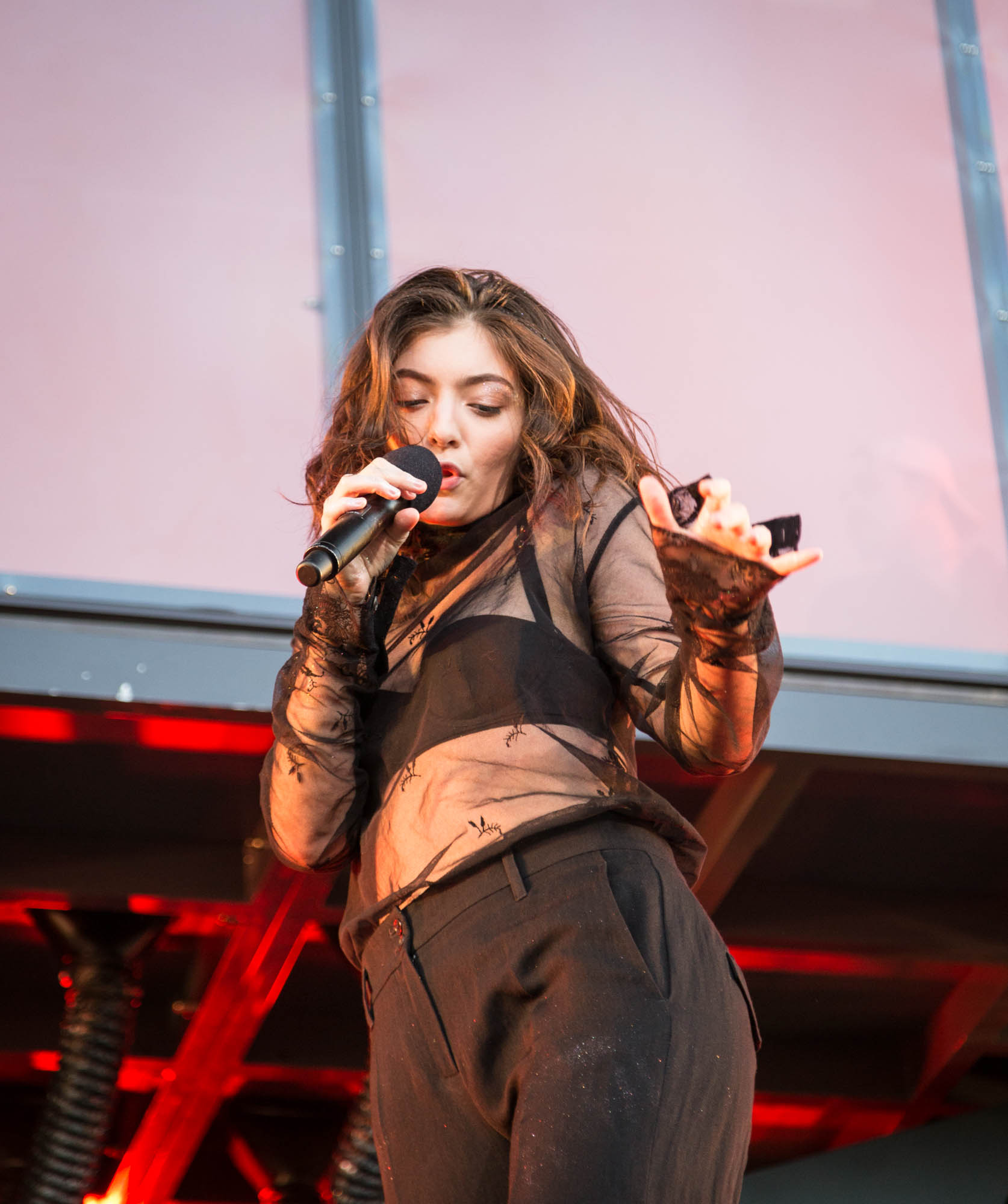 Zuccarini is confident that high waisted underwear is going to be the next big thing. Following in the shadow of the high cut swimwear trend, which is breezily exposing hipbones on beaches around the world, expect to abandon your low-cut boy shorts for the style that was once synonymous with the '80s. And please, these are not your grandma's high waisted undies; Fleur du Mal is offering sexier iterations that are sheer, made from lace and featuring suggestive seams.
Another piece that Zuccarini expects to blow up is their Crochet Lace Longline Triangle Bra. Made from stretch lace, this bralette is longer than most, extending down to cover most of the ribcage. Thanks to the silk-covered elastic bands on the side, it looks more like a shirt than a bra, making it a great mini festival shirt or a barely-there going out top, ideal for the hottest night of the summer. Embracing lingerie as actual clothing is a trend that Zuccarini has watched grow over the past few years and she anticipates seeing no slowdown anytime soon.
Zuccarini does have a few pointers for test driving the underwear as outerwear trend: only wear it to places where it's appropriate. Wearing your skivvies to church is a definite no, but offices aren't totally out of the question.
"For our office, you could wear that look, but I think it really depends on what's appropriate for your office," she pointed out. A corset belt is a tasteful take on the trend, especially when worn over a t-shirt or dress, à la Ashley Graham. However, your 9-to-5 is probably not the space to experiment with the latest bra top.
Zuccarini does suggest pushing the limits a bit: "I like it when people turn it up a little bit, so why not?" Come to think of it, turning up sounds like a perfect summer mantra.