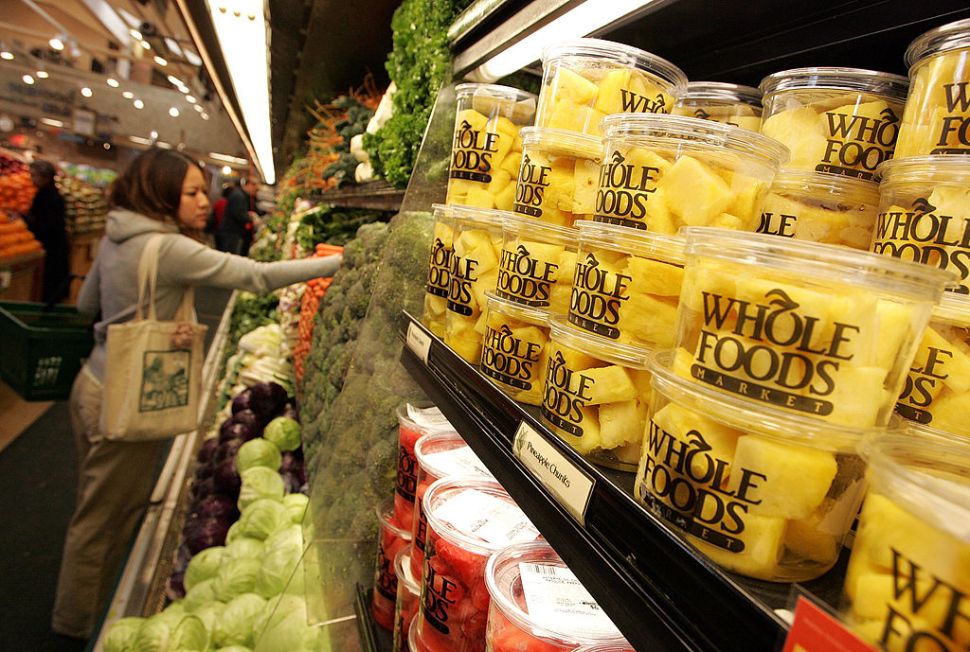 When the Observer called the Federal Trade Commission to ask about the merger of Amazon and Whole Foods, the staffer who answered the phone was quick to correct our word choice. It is their "proposed merger," we were told. The deal could still fall apart, or officials in Washington could go to court to stop it.
Were they to do so, that would probably be the first time in a long time that Amazon's owner Jeff Bezos hasn't gotten his way.
Amazon's bid to buy the company for $13.7 billion* has to be reviewed by Federal regulators, so we went to find out whatever whatever we could about that process. What do regulators look for and how long might this deal take? According to a Federal Trade Commission spokesperson, neither the FTC nor the Department of Justice ever comment on a merger underway. The process only becomes public if it goes to some kind of legal action.
Both declined comment for this story, instead directing the Observer to several relevant pages on their respective websites.
The first step for parties to this merger will be to file a pre-merger notification with Washington under the Hart-Scott-Rodino Antitrust Improvements Act of 1976, which governs large exchanges of stock between companies (among other things). Amazon is reportedly buying up all of Whole Foods' stock. The act has complicated rules for determining whether or not a deal is big enough to qualify for a notification, but there's no need to go through any of those here. This deal is large enough, by a factor of a lot.
The filing goes to both the DOJ and the FTC. One will take on the job of deciding whether D.C. should object.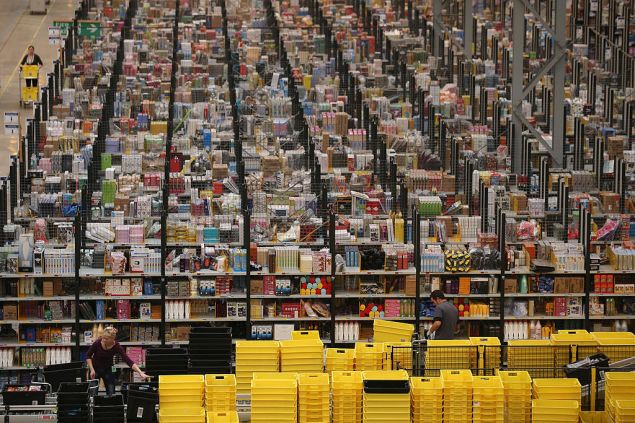 Regulators have to decide if the deal gives Amazon too much power over the grocery business. For example, in 2015, the top two food distributors, Sysco Corporation and US Foods, attempted to merge for $8.2 billion. The government challenged it and won. That would have been a horizontal merger, meaning that it was two companies that have basically the same business.
The government has a record of disliking mergers of very large competitors. Cable companies Time Warner and Comcast called off a proposed merger after regulators raised questions about the share of the cable industry the merger would control.
It's a fair bet that if that merger had gone through, customer service calls to your cable company would have fetched only a recording of someone cackling madly.
'The internet is different than retail. There's a different kind of stickiness'
There's another kind of merger that might be more important, called a vertical merger. In simple terms, it is when a supplier buys a vendor, or vice versa, such as if a flour mill bought a bakery.
We wrote about two Uber for Laundry companies recently, one that was vertically integrated and one that wasn't. If Whole Foods were to buy up a supplier of a popular line of products (say for example the beauty supply companies Jason or Alba Botanicals), that would be a vertical merger.
It has been a long time since regulators have objected to a vertical consolidation, explained Jarod Bona, of Bona Law, a specialist in antitrust. On those grounds, he doubts D.C. will object to Amazon's acquisition. "The only arguments you could come up with are arguments that require speculation," he told the Observer in a phone call. All together, they won't make up more than four or five percent of the market for groceries, according to most accounts.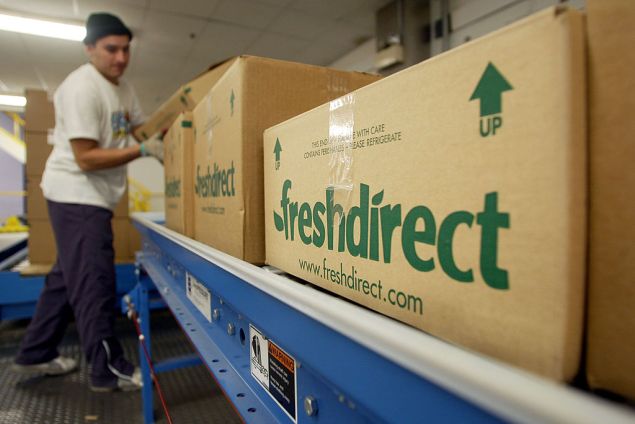 But what if regulators thought less about groceries and more about Amazon's whole place in the economy?
As a candidate, Donald Trump said that Amazon would have antitrust problems in his administration. There's been no such bluster since the deal was announced on Friday, and Trump's nominee to run the DOJ's anttitrust division, Makan Delrahim, previously said he would not have even had major problems with the Time Warner-Comcast deal.
So that helps, but Amazon will have powerful help writing the best possible HSR filing. For the last four years, Renata Hesse held the job for which Delrahim has been nominated. She now works at the law firm of Sullivan and Cromwell, as The New York Times reported in February. Sullivan and Cromwell has represented Amazon in the acquisition. Sullivan and Cromwell did not respond a request for comment from the Observer.
Amazon has described the merger as an all-cash deal where it directly purchases everyone's stock. The FTC's website describes an expedited review timeline for all cash deals (or "tenders," as they are called).
Typically, the regulators have 30 days to review a filing, but an all-cash deal has to be done in 15. Either way, considering the attention on the deal, it would not be surprising if it went to what's called a "second request." In that request, Amazon and Whole Foods may be asked any number of detailed questions. Answering these questions could take months of work. There's no timeline for a second request.
Once the firms have "substantially complied" with the regulators' follow-up questions, the clock starts ticking again. Regulators usually have 30 days at that point, but—again—since Amazon is offering cash, it might only be 10. At the end of that time, either the deal is a go or regulators have to file a preliminary injunction in federal court to block it. At that point, it becomes a giant mess and the parties likely begin to negotiate a settlement.
What are the odds that the feds will oppose this deal? Bona isn't the only person who thinks they won't. Experts quoted in other news accounts share his take.
Whole Foods declined to comment for this story. Amazon did not reply to a request for comment.
There is a growing undercurrent of thought that Amazon is one of those companies that's gotten too big, however. New America scholar Lina Khan wrote in The New York Times that it deserves a closer review. Khan previously wrote an extensive analysis of the Amazon empire early year that we summarized.
"I think there's a real possibility that Amazon will use its physical stores to amplify its online presence," Khan told the Observer in a phone call. In 2016, 12 percent of US shoppers bought groceries online at least once, CNBC reported. Amazon would know better than most how to ramp that up, and over 600 new physical locations could help.
"The internet is different than retail," Khan argues. "There's a different kind of stickiness."
Think about how often you have gone to one physical location you liked less than another because it was closer at that moment? Physical stores can't be everywhere at once. Online stores can; every online store is equally far away.
In fact, Amazon is becoming synonymous with online shopping. It is closing in on half of all online retail sales, according to research from Slice Intelligence.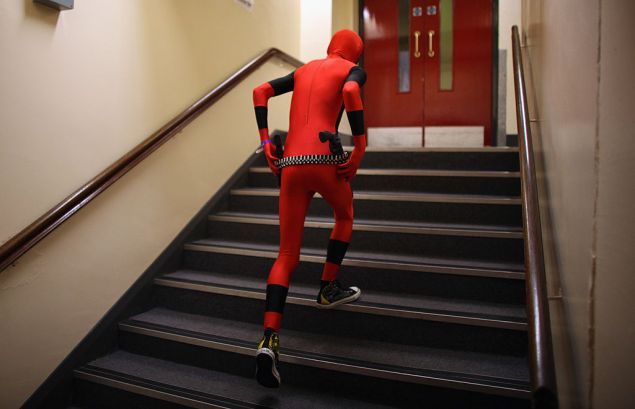 It can be very attractive for companies to want to capture additional pieces of the supply chain, but it doesn't always go well. In 1994, the largest publisher of comic books, Marvel, acquired Heroes World Distribution and exclusively distributed its comics through that company. Most comic retailers relied on a company called Diamond at the time, but there was also another company called Capital City. These were the boom years for paper comic books, but the Heroes World acquisition was a disaster.
The owner of one of the biggest comics retailers in the country has described how Marvel the distributor tried to gouge retailers for more money, while delivering worse service. Hundreds of retailers went under and Marvel went into Chapter 11 bankruptcy protection in 1996.
Marvel in the 90s was also famous for raising cover prices. It's a fair bet that that's something Amazon won't do.
Jeff Bezos is after market share and lifetime value. The company still has its reputation as "Whole Paycheck." Odds are, Bezos will keep everything consumers like about Whole Foods stores, but those high prices might be the one thing he changes.
So does that mean consumers should be happy he owns the stores now?
Bezos doesn't care if he only makes a penny or two on every sale because he's aiming for a piece of literally every sale that takes place on Earth. At a certain point, that becomes a problem. And the regulators might realize that.
Khan said, "I think that Amazon is unique enough in the US economy that there is a chance Amazon could be viewed in a different way."
* On that $13.7 billion figure: some outlets report $13.4 billion on the deal (including this piece in The New York Times). No idea where the discrepancy came from, but we're using $13.7 because that's a figure posted by a law firm that helped Amazon seal the deal.