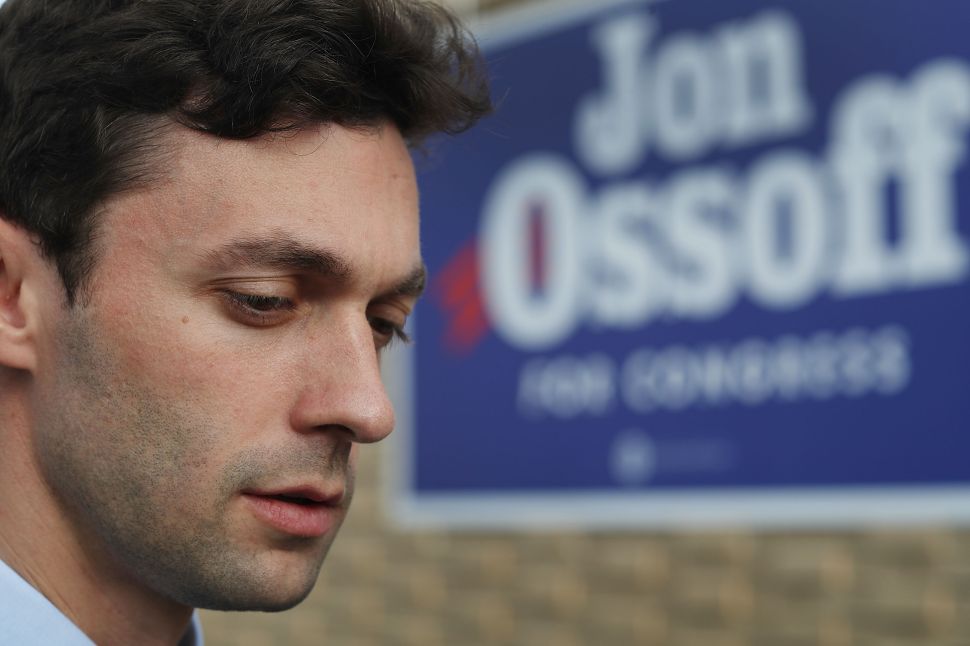 In the Georgia special congressional election to fill Secretary of Health Tom Price's vacant seat, Republican surrogates for candidate Karen Handel told voters not to be swayed by Democrat candidate Jon Ossoff's positioning as a Republican. A few days before the election, the Atlanta Journal Constitution reported former Georgia Governor Sonny Perdue "urged conservatives not to be fooled by a Democrat who sports a 'few Republican buzz words.'" Ossoff's loss reaffirms the adage noted by President Harry S. Truman in 1952: "The people don't want a phony Democrat. If it's a choice between a genuine Republican, and a Republican in Democratic clothing, the people will choose the genuine article, every time; that is, they will take a Republican before they will a phony Democrat." While Ossoff was running in a congressional district traditionally dominated by Republicans, Jon Ossoff lost because he was inauthentically tried to appeal to the right and thus failed to generate enthusiasm among voters.
"Ossoff was EXPECTING 2 get over 50% in EARLY voting in Fulton County (aka black vote) he came in at 48% ," tweeted Tezlyn Figaro, former Bernie Sanders National Justice Director. "Since black folks in Fulton didn't line up as EXPECTED 4 Osoff Dems better do more then #resist & #renegotiate a better deal!"
"Jon Ossoff came to my mosque Friday. He didn't try to win our vote, he just had a professional camera crew taking pics of him with hijabis," one Twitter user complained before the election. He said Ossoff didn't bother discussing issues important to the Muslim community in his district: "Jon Ossoff basically told us 2 things. 1. Vote for me because 'Trump' 2. Have your phones already out for pics, we only have 5 minutes left."
Ossoff reportedly ignored the issues his campaign canvassers were having. Instead, he tried to coast on the unpopularity of his opponent, Karen Handel, who lost a bid for governor in 2010 and U.S. Senate in 2014. However, establishment Democrats were quick to start propagating excuses for why Ossoff came up short. Speculative articles like Politico's "Will the Georgia Special Election Get Hacked?" were published days before the election. Concerns such as voter purges and voter suppression were also raised, although both were legitimate concerns.
The unpopularity of the Democratic Party is also to blame for Ossoff's loss. The strategy of Republicans in Georgia was to align Ossoff with House Minority Leader Nancy Pelosi, a tactic that has been used by Republicans since their "Fire Pelosi" campaign in 2010. Despite how successful it has been, the Democratic establishment has refused to remove Pelosi from her leadership position.
The Democratic Party also hurt its image through campaign fundraising email solicitations sent out by the DNC and DCCC. "We're done it's over," and "Nothing left. Give up," were the subjects of two alarmist emails that tried to raise funds by sounding desperate.
In contrast to the Georgia special election, a South Carolina special congressional election that the Democratic establishment largely ignored wound up being much closer than anticipated. This has been a continuing theme in 2017 because candidates in those elections counter the narrative that Democrat wealthy donors want to be perpetuated, which is that the key to the party's recovery is shifting to the right.