In 1987, an engineer named Steve Wilhite at the internet service provider Compuserve invented a compression algorithm to make downloading and sending images through the web easier—effectively creating the animated format we know today as the GIF. Now, 30 years later, Wilhite's GIF (short for Graphics Interchange Format) has evolved dramatically, both in the way its utilized by the public and its vast capabilities.
To celebrate the milestone (the GIF's official birthday is June 15), online GIF database and search engine GIPHY is throwing everyone's favorite looping file format a birthday party in the form of an IRL art show titled "Time_Frame," which will not only feature significant historical work and commissioned contemporary GIF art, but also a weeklong series of public talks and workshops at Wallplay's Gallery 151 in New York beginning June 17.
"[The GIF] has come a long way," GIPHY community director Dani Newman told me by phone. "Originally when the GIF was founded it didn't even move—didn't loop. It was not used in a beautiful sense. Some were used to transfer info, but the clear gif was a one-by-one pixel used to track people's cookies and it was a hidden part of a website…It wasn't meant to be thought of as a work of art."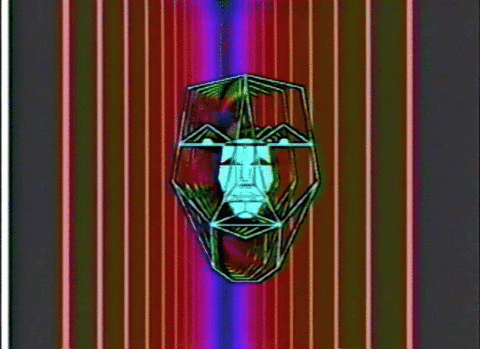 For the anniversary festivities, GIPHY has also launched an interactive website with a timeline that charts the evolution of the GIF from its conception to today. Historyofthegif.com includes interviews with artists, from early adopters like Net artist and film critic Olia Lialina to emerging art stars like Petra Cortright, and milestones in the art form, such as the Guggenheim Museum's first web-based art commission in 1998.
Newman pinpoints the launch of the web host Geocities in 1994 as a catalyst for GIF art, saying "With Geocities, GIFs started popping up [everywhere]. It became a way for people to express themselves creatively on their websites." Today, the medium also affords digital artists greater flexibility. "You can show works in progress, or even entire bodies of work," said Newman.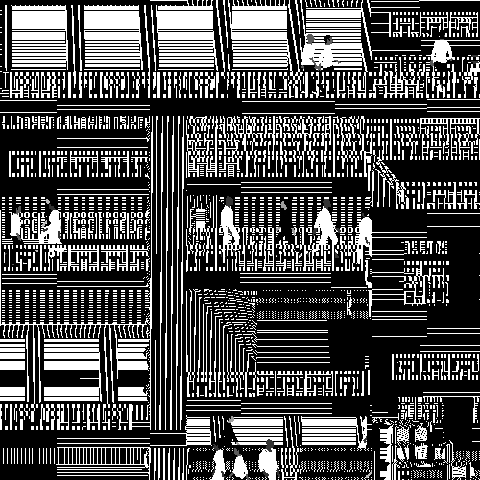 The show at Gallery 151, organized by GIPHY Arts with additional curation and events by digital art organization Rhizome, will including 30 artists and interactive installations, and will recreate some of the GIF's milestone historical moments in the space.
But, considering that the GIF is still a digital format, why celebrate with an IRL gallery show? After the success of 2016's "Loop Dreams" exhibition, a one-day only event which featured holographic posters, projections, VR and, of course, GIF art, Newman said another IRL show provided the ability to create additional programming around the anniversary. Some events include a talk on June 17 hosted by Rhizome on the history of the GIF, a digital painting tutorial from artist and programmer Jeffrey Alan Scudder (a.k.a. JAS) and a demo night introducing visitors to growing field of VR on June 18.
"Time_Frame" is open to the public at Wallplay's Gallery 151 Annex from June 17 through 22.