Coachella famously features plenty of models and CW stars in crop tops, posing for Instagram photos alongside their influencer brethren. But this year, Glastonbury might have one upped the fest for good in terms of star power. Glasto had some seriously A-list sightings, and not just onstage.
Like always, the model presence at the festival was strong. Margot Robbie debuted super colorful locks (mermaid hair is officially the new flower crown), while showing off #sponcon Hunter rain boots. Fellow model-slash-actress and Glasto regular Cara Delevingne wore matching Hunter rain boots next to her for a photograph. And Delevingne's sister, Poppy, posed while walking through the crowd with husband James Cook, making it a family affair on the festival grounds. Models Alexa Chung, Suki Waterhouse and Adwoa Aboah were also caught on camera.
https://www.instagram.com/p/BVubmxZB70m/?hl=en
Unlike years past, the fest wasn't reserved exclusively for models. Bradley Cooper appeared onstage, shooting a scene for A Star Is Born, before announcing a set from Kris Kristofferson, who appeared in the 1976 remake of the movie.
This wasn't Cooper's first festival performance of the year, though. He and Lady Gaga were spotted filming at Coachella back in April. And of course, Johnny Depp was there, adding controversy to his already hectic week with a contentious remark. Brad Pitt, Tilda Swinton and David and Brooklyn Beckham also added to the red carpet vibes in the midst of the muck.
The festival wouldn't be complete without an appearance from the Game of Thrones cast. Kit Harrington, Rose Leslie and Richard Madden were all onsite. Unfortunately, no spoilers were revealed for the coming season.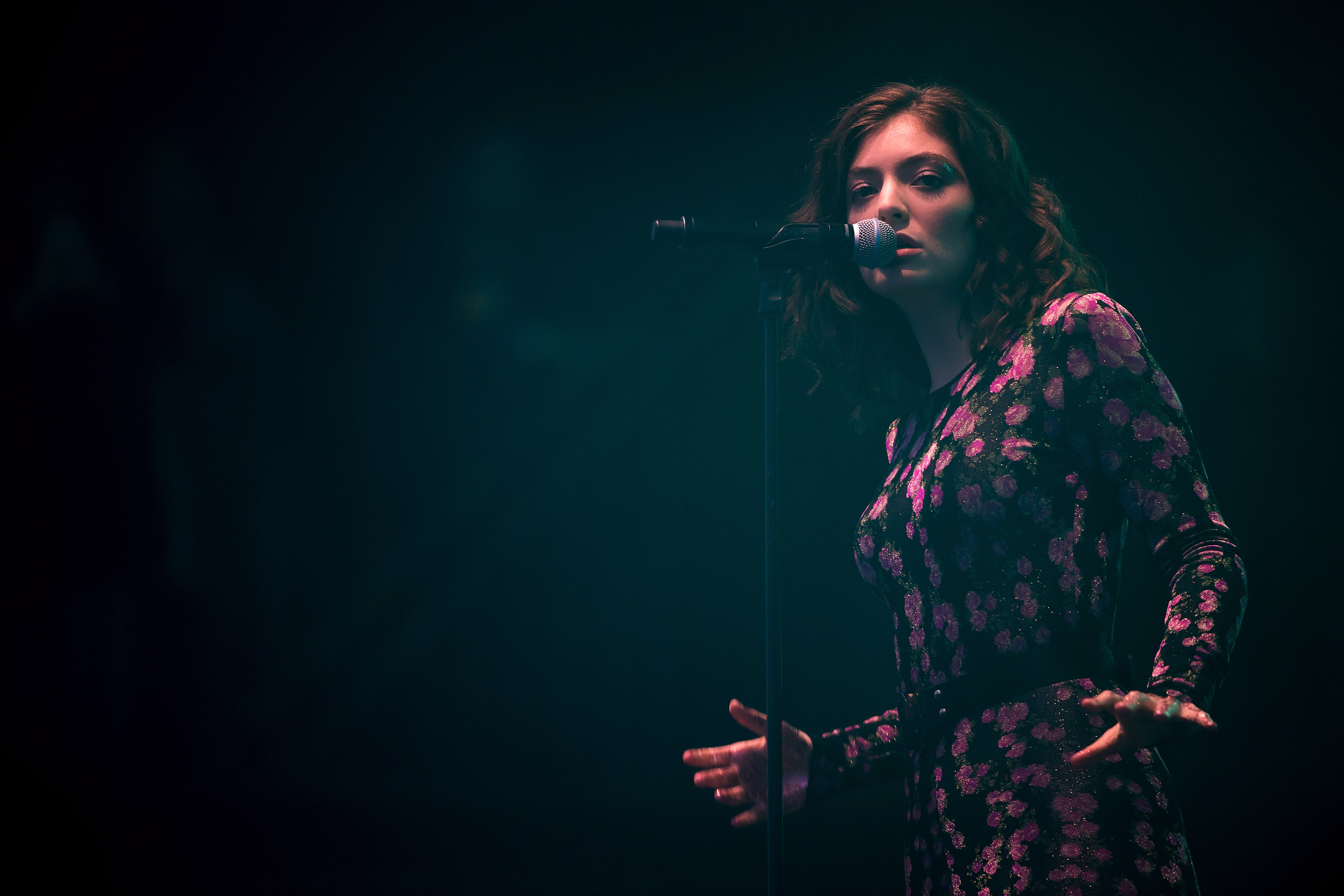 The festival performances were almost as starry as the crowd. The newly woke Katy Perry wore a bedazzled bodysuit and emerged from hot pink chiffon ruffles to strum a guitar. Lorde joined in on the bodysuit action with a floral bodysuit, performing while a glass box hovered above her, much like her creative Governors Ball set.
Lorde wasn't the only Gov Ball repeat. Charli XCX joined in with her own short, spandex version of the popular bodysuit, covered up briefly with a clear jacket. Tove Lo, infamous for flashing her fans, wore a gold bomber jacket with plenty of body paint hidden underneath.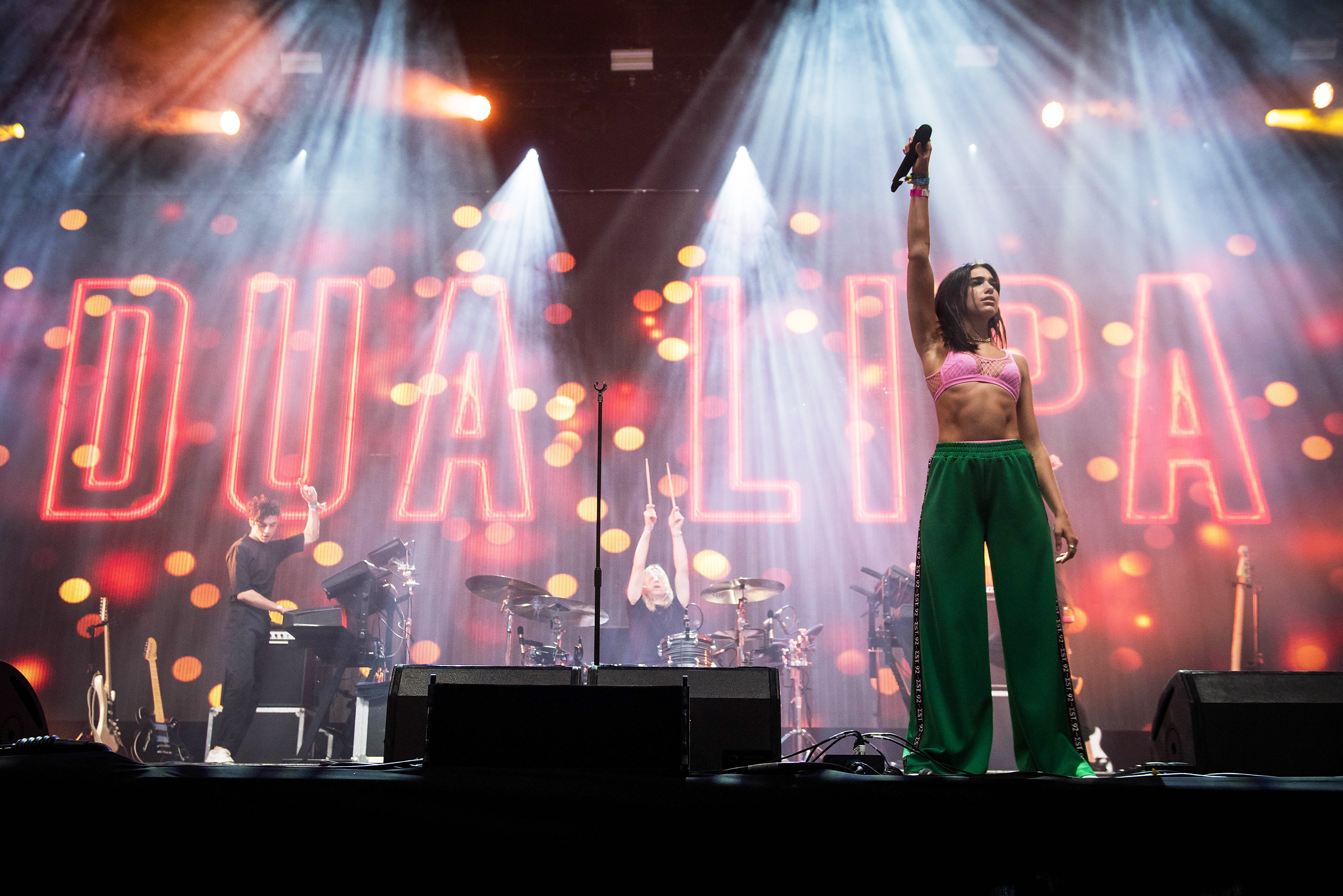 Some young performers still went for separates, including Halsey, who posed with Charli XCX and British actress Wallis Day, who is rumored to be the "London girl with an attitude" she sings about in "Bad At Love," at least according to Twitter super-sleuths. Alternative pop stars Dua Lipa, who sold out Irving Plaza earlier this year, and 20-year-old N0rwegian pop star Sigrid went for equally casual track suits. It is, after all, festival season, where comfort is key.
With Panorama quickly approaching, they'll have to start recruiting celebrities immediately to one up the Glasto crowd. And we can expect to see plenty of track suits, crop tops and jump suits, if this line-up is any indication. Maybe Bradley Cooper and Lady Gaga will even make an appearance.