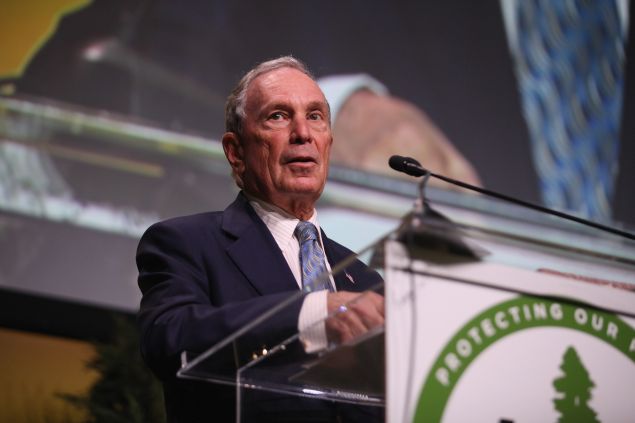 Tech CEOs have been among the most vocal critics of President Donald Trump's decision to exit the Paris Climate Agreement, but a group of former Republican leaders also resisted the move. Today they unveiled their own climate change plan, a free market approach to reducing greenhouse gas emissions.
The Climate Leadership Council has been working since February on a "conservative climate solution" to fight global warming by taxing greenhouse gas emissions and returning the money to taxpayers as a "climate dividend." The average family of four would receive $2,000 a year under the plan.
While the CLC is led by three men who served under Republican presidents—former Treasury Secretary Henry Paulson, along with former Secretaries of State James Baker and George Shultz—the group's 14 founding members come from all sides of the political spectrum. They include former New York City mayor Michael Bloomberg, physicist Stephen Hawking, economist Lawrence Summers and philanthropist Laurene Powell Jobs (Steve Jobs' widow).
Most crucially, however, the council's 11 corporate partners include oil companies—including BP, ExxonMobil and Shell—along with environmental groups such as The Nature Conservancy and corporations like General Motors, Johnson & Johnson and Unilever.
"We acknowledged long ago that climate change is real and that lowering emissions is both a social imperative and an economic opportunity," GM said in a statement. "Addressing climate change in an effective and sustainable manner requires a holistic approach involving all sectors of the economy."
The CLC laid out its vision in a full-page ad in today's Wall Street Journal. Aside from the carbon tax and dividends, the group also supports rolling back carbon regulations that are no longer necessary. It also advocates border carbon adjustments, which would increase the cost of goods coming from nations that don't have a carbon tax.
"Our carbon dividends solution is: Pro-Environment, Pro-Growth, Pro-Jobs, Pro-Competitiveness, Pro-Business and Pro-National Security," the ad reads. "Working with a range of constituencies, the Climate Leadership Council will develop and promote a consensus climate solution based on these pillars."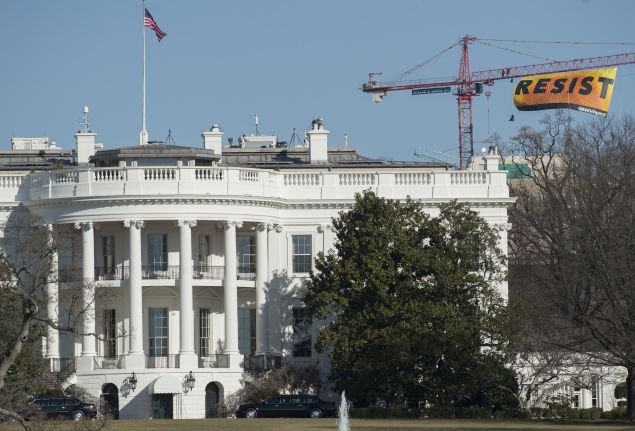 The plan sets an initial tax of $40 per ton of carbon dioxide produced, which would add 36 cents to the cost of each gallon of gas—the rate would rise over time as demand for fossil fuels presumably went down. The group estimates the tax would raise more than $225 billion a year.
A CLC analysis predicted that this plan would meet the climate goals set by President Barack Obama twice as quickly as his own policies would have.
Not everyone is a fan of the proposal, however. One sentence of the CLC manifesto in particular caught Greenpeace's attention: "Robust carbon taxes would also make possible an end to federal and state tort liability for emitters." In other words, fossil fuel companies wouldn't face any legal consequences for exacerbating the effects of climate change.
"Across the globe, communities, shareholders and top law enforcement agencies are launching investigations and litigation against fossil fuel companies," Greenpeace said in a statement. "A nicely worded public relations exercise is no cure for decades of deception."
While members of the CLC met in February with Jared Kushner, Ivanka Trump and Vice President Mike Pence, the White House has not officially commented on the full proposal.