Gloria Steinem is adding a third floor to her UES duplex. Scroll through to see her newly acquired abode.
Rachel Murray/Getty Images for AOL
Steinem has lived in the building since the 1960s.
William Raveis Real Estat
She added her second floor in the early 1990s.
William Raveis Real Estat
And now she'll have a triplex.
William Raveis Real Estat
One of two working fireplaces.
William Raveis Real Estat
And another.
William Raveis Real Estat
Gloria Steinem has lived in an apartment within a brownstone on the Upper East Side since 1967, and she's not planning on moving anytime soon. Indeed, the iconic feminist and activist is actually expanding her footprint at 118 East 73rd Street, where she originally resided as a rent-controlled tenant before eventually purchasing a ground floor apartment.
By the early 1990s, Steinem decided to buy the second-floor apartment right above hers, creating a duplex connected through a spiral staircase.
Steinem has said she didn't work on actually making apartment a real home until bought the additional apartment, at which point she began decorating and collecting different pieces of décor. Still, considering the ground-floor apartment is where Steinem first launched Ms. magazine in 1973, it seems to have functioned quite well.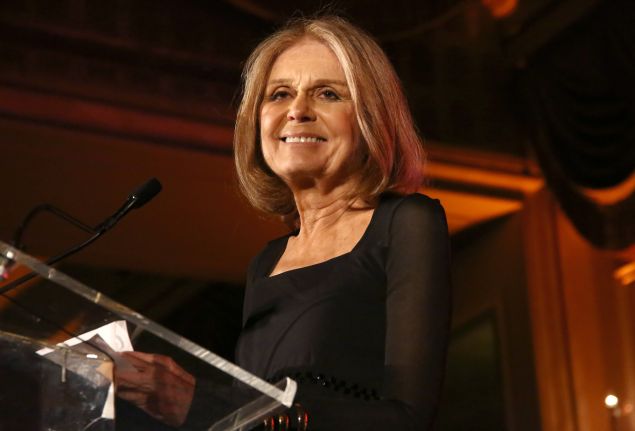 All Steinem's designing and decorating definitely paid off, though, considering she got the golden stamp of approval from Oprah, who called the apartment "nesty" when Steinem gave her a tour in 2012.
Now, nearly twenty years later, Steinem will now be able to create a triplex—she just bought the third floor of the brownstone for $1.1 million.
Steinem paid a touch over the $975,000 the one-bedroom, one-bathroom unit was listed for with William Raveis Real Estate brokers Kelly Pieper and Susan Forrest-Reynolds, but it's definitely worth it—the floor-through apartment has two working fireplaces, high ceilings and an oversized living room.
This also means Steinem only has two more apartments to go before she owns the entire brownstone…perhaps she should take a cue from former mayor Michael Bloomberg, who already purchased all the units in his own limestone at 17 East 79th Street, and has moved on to buying up the apartments in the townhouse next door.