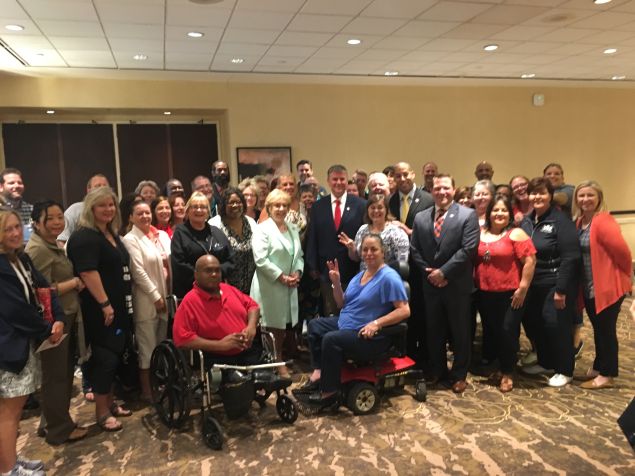 Senate President Steve Sweeney on Thursday got support from IBEW Local 94, the electrical workers union where his Republican opponent, Fran Grenier, was a member for a decade.
Grenier, who is challenging Sweeney (D-Gloucester) for the state Senate seat in the 3rd District, secured the endorsement of the powerful New Jersey Education Association last week.
But the president of Local 94 — where Grenier was a member from 1995 to 2005 while he was a chemistry and radiation protection technician at the Salem PSE&G nuclear plant — called the Republican "not a union guy."
"That guy quit the union more than 10 years ago," Local 94 President Bud Thoman said in a statement Thursday. "And even if he hadn't, we'd still be backing Sweeney."
Thoman called Sweeney "the real deal and and a powerful voice for labor." He said he was speaking on behalf of the union's political education committee.
In a rebuke to Sweeney, the NJEA's political action committee on Friday voted unanimously to endorse Grenier. The teachers union rarely endorses Republicans, but leaders want to run Sweeney out of Trenton after he pulled a proposed constitutional amendment to guarantee pension funding last year and accused union leaders of trying to bribe him to get the measure passed in the Senate.
"My campaign is about making sure we get our fair share in South Jersey," Grenier said in a statement. "The Senate president knows how weak his record is on that and clearly feels like his seat is threatened. That's why you're seeing them push out endorsements from his friends that were never going to consider anyone else anyway."