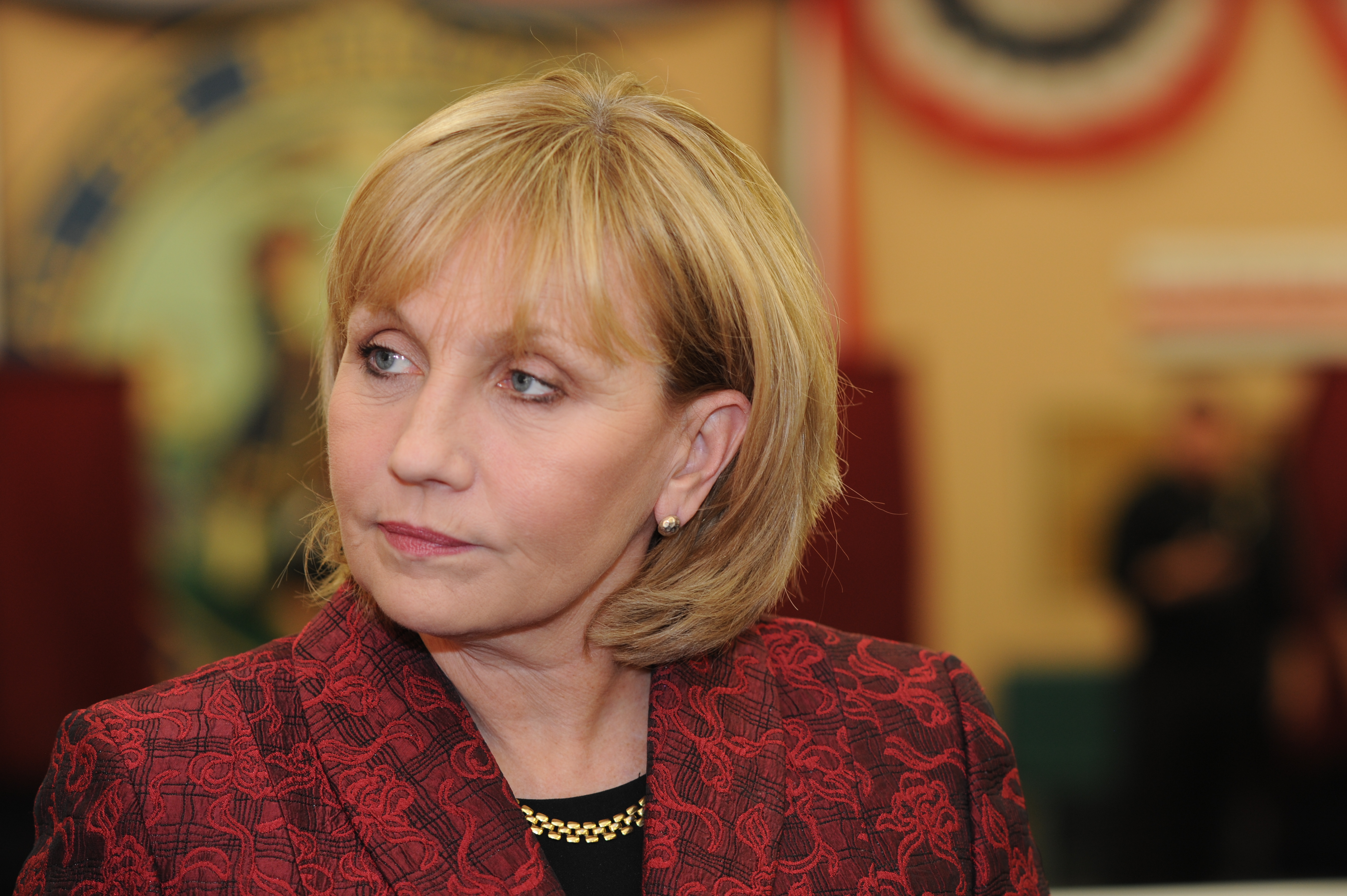 Lt. Gov. Kim Guadagno on Friday called the state budget standoff threatening to bring New Jersey to a government shutdown "a disgusting display of Trenton politics."
Guadagno, the Republican nominee for governor, said a bill that would restructure New Jersey's largest health insurer, Horizon Blue Cross Blue Shield, should be separated from budget negotiations. She essentially sided with Assembly Speaker Vincent Prieto (D-Hudson) in his standoff with her boss, Gov. Chris Christie.
That means both major-party candidates for governor have taken sides with the speaker. Democratic nominee Phil Murphy issued a statement on Sunday urging Democrats to hold off on the Horizon legislation, saying it would mean giving Christie a "cheap political victory."
"What is happening with the state budget is a disgusting display of Trenton politics that threatens to grind our state to a halt," Guadagno said in a statement. "With so many problems in New Jersey from property taxes to health care, our leaders should be communicating with each other to pass a budget that puts the taxpayers of New Jersey first and separate the Horizon bill from the negotiations so it can be thoroughly reviewed."
Christie has urged lawmakers since February to pass a bill that would let the state raid the insurer's $2.4 billion reserve fund after he leaves office. He at first wanted the state to take roughly $300 million a year from the not-for-profit company to fund drug treatment programs, but came out Thursday in support of a watered-down version of the legislation sponsored by Sen. Joe Vitale (D-Middlesex).
Vitale's bill, which would not automatically raid $300 million per year but opens the door for the state to grab funds from the insurer in some circumstances, narrowly passed the Senate by a 21-15 vote Thursday.
But Prieto (D-Hudson) is dead-set against posting the bill for a vote in his house, calling it "an unfair Christie tax" on the insurer's 3.8 million policyholders that Horizon says would lead to rate hikes.
Christie and lawmakers have until midnight to pass a fiscal 2018 budget. If they miss the deadline, New Jersey could be headed for its first state government shutdown since 2006, closing courts, state parks and non-essential government offices.
Guadagno also jabbed at Murphy, telling him to get involved and help end the stalemate.
"Phil Murphy — as the head of his party — should immediately call his political bosses who are orchestrating this and tell them to stop playing politics with the lives of the people who will be hurt by a government shutdown," Guadagno said.
Murphy's campaign didn't immediately return a request for comment.
Murphy in his statement Sunday urged Democrats to hold off on the Horizon bill and not give Christie a"cheap political victory." That came just before Murphy set out on a trip to Israel that ends Friday, putting the Atlantic Ocean between him and the budget drama in Trenton.
The Democrats threatening the shutdown are more closely aligned with Senate President Steve Sweeney (D-Gloucester) and South Jersey than Murphy's campaign or biggest supporters, although Murphy is close with central Jersey Democrats who are also holding out for a Horizon bill.
Guadagno's boss, meanwhile, is threatening to use his veto pen on the state budget if he doesn't get the Horizon bill drafted by Vitale and passed by the Senate.