It took over a year and a major discount, but Gwyneth Paltrow and Chris Martin have finally uncoupled from their Tribeca penthouse.
Paltrow and Martin bought the home for $5.17 million in 2007, before Paltrow's now infamous 2014 "conscious uncoupling" announcement. They completely redesigned the entire penthouse with Roman and Williams, and it has accents like 11-foot custom-pressed tin ceilings and a marble gas fireplace. There is also a 500-square-foot terrace.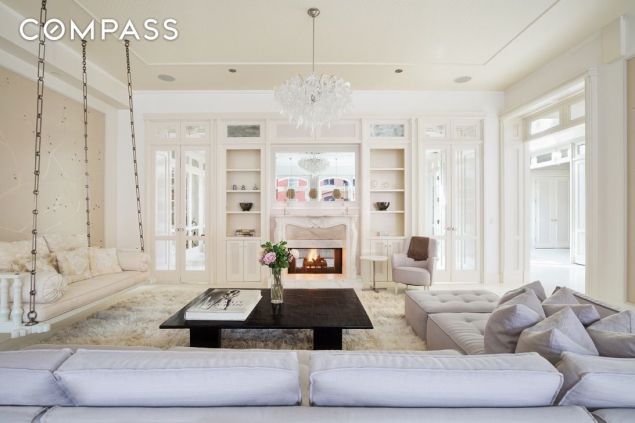 Even after separating, the former couple held on to the space until March 2016, when it went on the market with a $14.25 million price tag. She subsequently lowered her expectations, and the price dropped to $12.85 million, at which point Paltrow provided a tour and photoshoot of her pristine Tribeca apartment on the Goop website, because of course she did.
Alas, even Goop and a custom kitchen couldn't save her, and the three-bedroom, 3.5-bath condo at 416 Washington Street disappeared off the market by November 2016.
The 3,892-square-foot penthouse, done in various shades of white, beige and lilac, popped back up in February 2017, with a much-chopped asking price of just under $10 million—it was somewhat shocking, as Paltrow doesn't really seem like the type of person to admit defeat.
The discount, however, evidently attracted some interested parties, as the apartment sold for $10.73 million, per public record.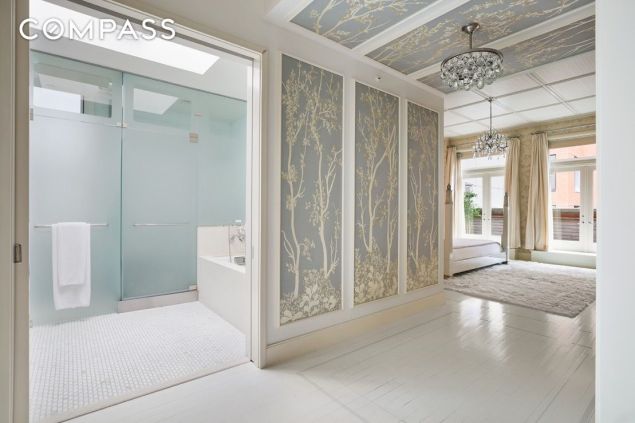 While offloading this penthouse wasn't exactly smooth sailing for the lifestyle guru, at least Paltrow got some good news this week with the sale, especially after one of NASA's former chief scientists declared "healing" stickers that are being sold on Goop's site as a "load of BS."