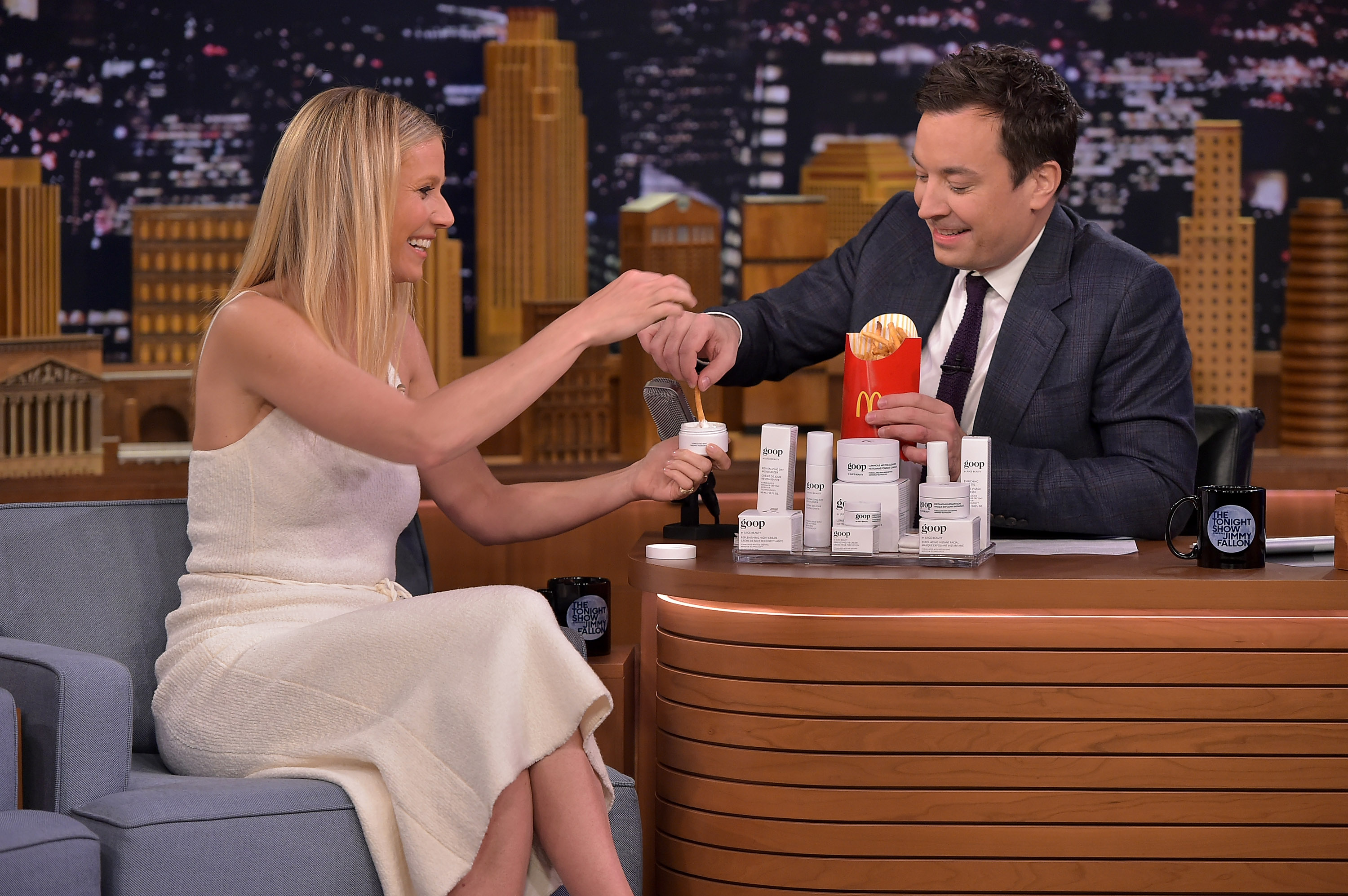 Since its launch in 2008, Goop has consistently been picked apart by detractors who believe Gwyneth Paltrow is the emperor in new clothes. Of course, there are those who swear by her yoni eggs, sex dust and various cleanses (there seems to be a new one introduced monthly); but others believe she's shilling pricy snake oil with no actual impact, other than on your wallet.
The site's latest controversy occurred when Goop sold stickers with a $120 price tag for a pack of 24. That would not usually be contentious, as the price tag is perfectly average for a site that suggests buying a portable yurt for $8,300. But the pack was meant to cure anxiety and pain using "Bio Energy Synthesis Technology," which is just as made up as it sounds.
Each smart frequency sticker is meant to have a different effect, including chill, mood boost and mental focus. Of course, one is for "unicorn skin." Much like the popular inner beauty powders, there's no true scientific basis behind them. They're not harmful, but it might be better to spend the $120 on actual medication, instead, or even a unicorn latte.
https://www.instagram.com/p/BVnMOE3HJA1/?taken-by=mybodyvibes&hl=en
Goop bills them as "Wearable Stickers that Promote Healing (Really!)" praising them for filling in "deficiencies in your reserves, creating a calming effect, smoothing out both physical tension and anxiety." They also warn that they leave marks on the body, which doesn't sound entirely healing. They aren't the only health site to swear by the benefits. Well + Good discussed the stickers earlier this month, but credited the positive side effects to a placebo effect.
Gizmodo wanted to find out exactly what the stickers were capable of, so they spoke to Mark Shelhamer, formerly the chief scientist at NASA's human research division about whether or not the stickers would work. He summed it up as "a load of BS." Goop immediately covered their tracks, writing, "Advice and recommendations included on goop are not formal endorsements and the opinions expressed by the experts and companies we profile do not necessarily represent the views of goop." 
Before you buy up all of the healing stickers, consider going to a craft store, instead. Snap a photo and then hashtag it #vibes on Instagram; it will result in the exact same healing effect.