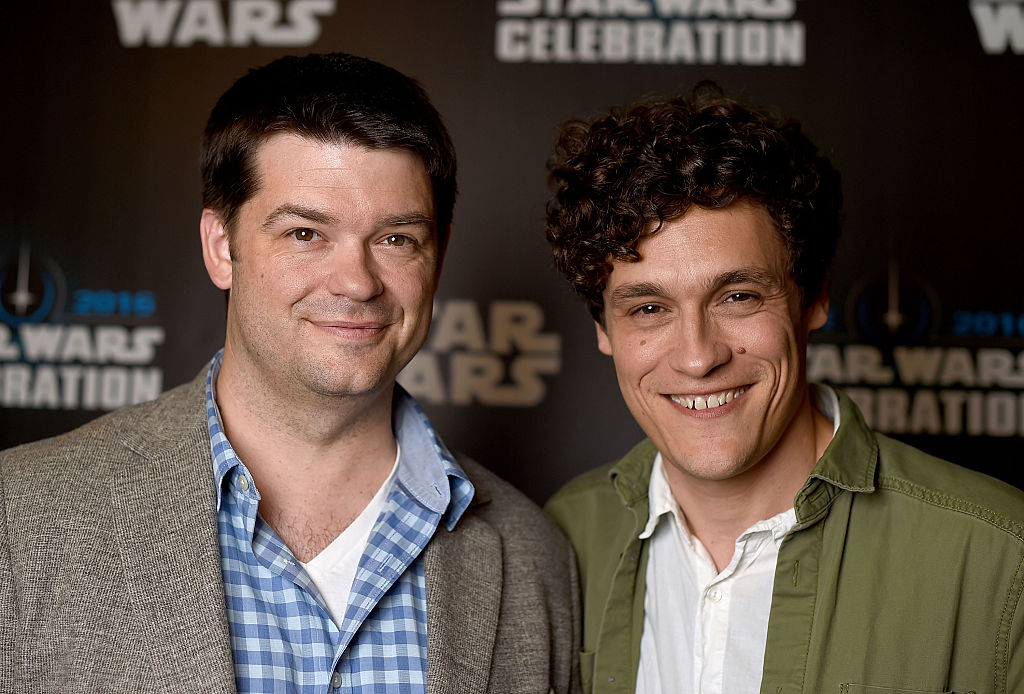 Two days ago, the upcoming (yet-untitled) Han Solo film lost its direction. Today, it found a different direction.
That is, directors Phil Lord and Chris Miller were let go by Lucasfilm from their roles as co-directors of the upcoming Star Wars spinoff. Variety reported that the two directors were constantly at odds with Lucasfilm president Kathleen Kennedy, and the Hollywood Reporter claimed that the issue was between the directors and writer Lawrence Kasdan.
The directors and Kennedy, on behalf of Lucasfilm, cited creative differences in an official statement from Lucasfilm on the Star Wars website.
Lord and Miller said in the statement: "Unfortunately, our vision and process weren't aligned with our partners on this project. We normally aren't fans of the phrase 'creative differences' but for once this cliché is true." Ron Howard will replace them as director.
Make no mistake: this directorial shakeup will have major implications for the tone of the Han Solo film, and may speak volumes about the future of the Star Wars series.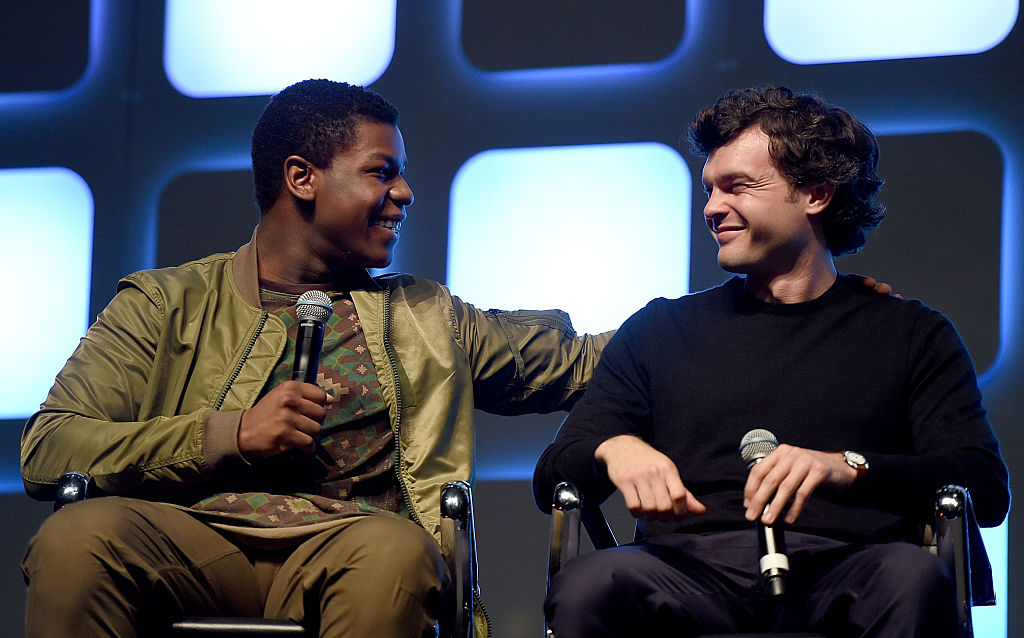 With Lord and Miller at the helm, and Woody Harrelson and Donald Glover in the cast, it was no stretch of the imagination to expect humor. Their directorial work includes only four films, all comedies: Cloudy With a Chance of Meatballs, 21 Jump Street, The Lego Movie, and 22 Jump Street. Each one was a major success, making impressive profits and well-received by critics, and each delivered laughter, excitement, and heart. It should have been a given that they would bring such a tone to the Star Wars universe, although perhaps not the often-slapstick gags that dominated the Jump Street series.
Lucasfilm announced today that Ron Howard will be the new director of the untitled Han Solo film.
[protected-iframe id="2cc972b68c9dd8296f917da5ebbb8170-35584880-122566364″ info="//platform.instagram.com/en_US/embeds.js" class="instagram-media"]
Howard will make a good Han Solo movie. He has directed a whole host of well-received dramas and thrillers, and the Han Solo film will probably be similar. He seems like a safe choice (read: boring). The point of bringing in Lord and Miller was clear: take what could easily be an unnecessary, contrived origin story and make it fresh and entertaining. Howard's film will be dramatic and well-directed, but will it be fresh?
An October 2016 interview with the upcoming film's cinematographer Bradford Young on Collider is chock full of quotes from Young suggesting how very different, how charmingly unusual the Han Solo film was supposed to be.
"Phil and Chris are there to bring what they bring to their films, their very unique vision, their perspective on story and they asked me to come bring what I bring, and so just for that it won't feel like any of the other films," Young said. Earlier in the interview, he told Collider: "They are prepared to say exactly what they wanna say and it's complex, it's layered, it's smart, it's visual, it's dramatic, it's funny, it's uneasy, it's unexpected."
Few would doubt that Lord and Miller would have made a great film, but it is conceivable that Lucasfilm felt it would have been too much of a comedy for the Star Wars series. We may never know exactly why the two were fired, but perhaps Lucasfilm knew that it would be a good movie, but not a good Star Wars movie. Such a mindset severely limits the future of the series, and discounts the possibilities for variety in future Star Wars flicks.
In dismissing Lord and Miller, Lucasfilm has made a statement: certain creative visions are acceptable for the Star Wars universe, and others are not. Lucasfilm restricts the series, and itself, by preventing Lord and Miller from pursuing their vision.
What makes a Star Wars movie a Star Wars movie? This is the big question for Lucasfilm to answer. Apparently it's not just the universe itself. Lucasfilm wants some common thread in its films, something greater than interplanetary travel and good defeating evil. Perhaps a Star Wars movie can't be too tongue-in-cheek, can't be too clever, even if it's full of classic Star Wars characters and situations. Was Jar Jar Binks so dismal a foray into humor that any new effort should be disallowed?
The Han Solo movie will be the second so-called Star Wars story, part of an anthology separate from the saga. Rogue One is the first of the anthology series, a set of standalone films set in the Star Wars universe. Kathleen Kennedy described them to Vanity Fair as "new stories that could fall anywhere on the timeline and don't necessarily have anything to do with the saga." There is likely no better place than a Star Wars story to push the limits of what a Star Wars film can be.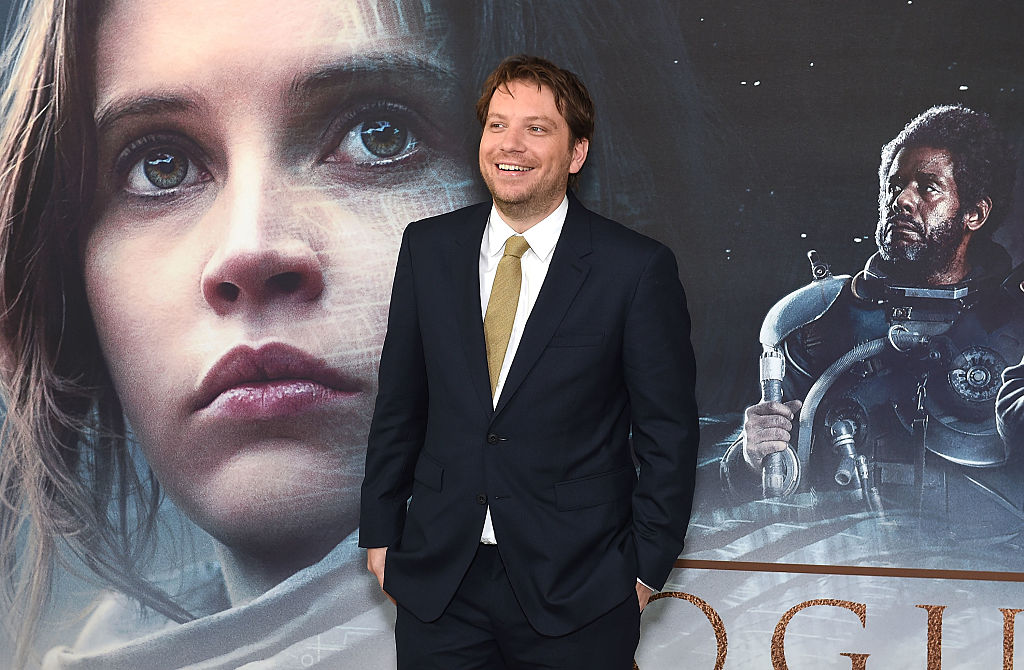 One reason for the success of Rogue One was the way, as a Star Wars story instead of part of the Saga, it didn't exactly resemble a standard Star Wars film. It retained many familiar aspects of the series, but was noticeably grittier and less somewhat morally binary than its predecessors. That makes sense: the director was Gareth Edwards, who directed Monsters in 2010 and the 2014 reboot of Godzilla.
But Edwards was tempered by Lucasfilms when they enlisted writer Tony Gilbert to rewrite and reshoot parts of Rogue One, changes which The Independent says leaned "worryingly towards the traditional."
That is to say, Lucasfilm brought in help to make Edwards' film better fit the Lucasfilm vision for Rogue One. Clearly, the company is particular about what it wants from films in the Star Wars series.
This control may work well, until it doesn't. In the case of Rogue One, it appears to have paid off: the movie made over a billion dollars. At least Edwards still appears to have been mostly in control of the film throughout, though, while the Han Solo directors were fired partway through production. The Hollywood Reporter notes that it's unclear whether or not Lord and Miller will even get directing credit, as firing directors this late in the game for such a major film is unusual (to say the least).
Despite the uncertainty that now surrounds the Han Solo film, it's entirely likely that it'll be a good movie. But will it be another Star Wars film in which the good guys score an unlikely victory, with plenty of heart but not much personality? This decision does not bode well for creativity in other upcoming Star Wars films, which Lucasfilm may churn out into the 2030s.
Lucasfilm might be acting smart, and this move to protect and define the Star Wars brand could be a good one. Ron Howard's name certainly won't hurt when it comes time to market the Han Solo film, and he'll make a good Star Wars movie that fits in with the rest.
Then again Lucasfilm could also be wrong, and the company's stubborn vision will hurt the series in the long run as the films grow stale. By firing Phil Lord and Chris Miller, Lucasfilm jettisoned two of today's hottest directors in Hollywood. Only time will tell whether they did the right thing.