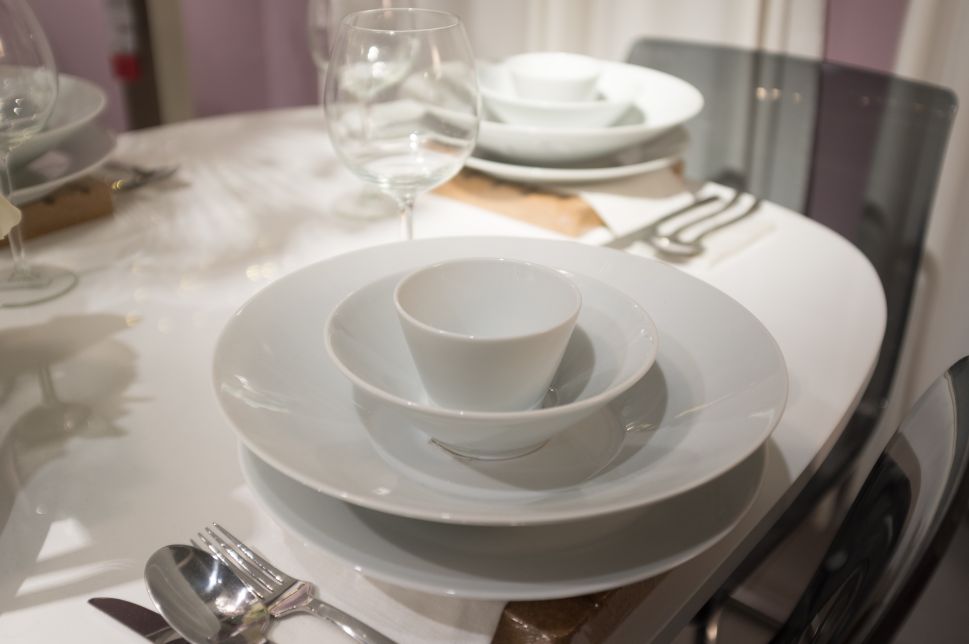 For those who eat three meals a day plus snacks, the concept of intermittent fasting may seem like mind-boggling idea—or only for those who need to shed a few extra pounds. But intermittent fasting isn't as extreme as it seems, and it has been shown to provide a variety of health benefits aside from weight loss—though it can certainly help with that, too.
An intermittent fast means that you don't consume anything other than water (with a few exceptions) for 12 to 16 hours or longer. Some people fast for an extended period of time between dinner and breakfast the next morning, while others may fast for one full day each week.
Before you decide that you couldn't possibly do an intermittent fast, consider the fact that you may already be unintentionally doing an intermittent fast if you eat dinner around 6pm and have nothing more than water or herbal tea before breakfast at 6 am or later the following day. You should also know that fasting is a scientifically-backed practice that dates back to ancient times.
If that's not enough to convince you, here are five good reasons to try intermittent fasting even if you're not trying to lose weight:
Prevent Neurodegenerative Diseases like Parkinson's and Alzheimer's
According to recent research from the Johns Hopkins School of Medicine, intermittent fasting can have some really positive effects on the brain. Reducing consumption of calories at least two days per week appears to improve how neurons connect in the hippocampus—which is exactly what you want when you're trying to prevent neurodegenerative diseases.
Apparently, calorie reduction has a similar effect on brain health as exercise. When you fast (or exercise) you deplete glycogen stores in the liver, which forces the body to burn fat. That fat is then converted into ketones, which are used as fuel in the brain and are known to have a positive effect on memory and cognition. Intermittent fasting also appears to protect the brain's neurons from plaque accumulation, which is commonly seen in people with Alzheimer's and Parkinson's disease.
Boost Detoxification and Reduce Oxidative Stress
Your body is always working on cleansing and detoxifying itself, but when you fast, this detoxification work can really get a boost since the body isn't tasked with digesting incoming food. Giving your body time to focus solely on cellular repair can be incredibly beneficial for optimal cleansing. A 2017 study from Skidmore College found that people who ate a protein-pacing, low-calorie diet that included intermittent fasting experienced greater detoxification as well as lower levels of oxidative stress.
This is a critical development as oxidative stress is believed to lead to the development of some of the most prevalent chronic diseases and disorders killing adults today, especially heart disease, cancer and diabetes. This study also found that the participants who consumed a low calorie, protein-pacing diet that included intermittent fasting also had improved markers of heart health, including a reduction in blood vessel stiffness.
Reduce Bad Cholesterol
Looking for a way to lower cholesterol naturally? Intermittent fasting may be able to help. Scientific research published in The American Journal of Clinical Nutrition has shown that not only can intermittent fasting lower overall cholesterol, but it does so in an ideal way—by lowering LDL ("bad") cholesterol and triglycerides but not lowering HDL ("good") cholesterol. Another study published in the journal Metabolism similarly found that alternate day fasting lowered LDL cholesterol as well as triglyceride levels.
Healthy Blood Sugar Management
When you refrain from eating food for a period of time, it makes sense that blood levels of insulin drop significantly. So this effect of intermittent fasting can help improve blood glucose control in addition to increasing fat burning. A 2017 pilot study published in the World Journal of Diabetes even shows that intermittent fasting can benefit people with more serious blood sugar issues like type-2 diabetes. This three-phase observational study found that intermittent fasting had a positive impact on the type-2 diabetic subjects. Specifically, the researchers found that daily intermittent fasting was "a safe, tolerable, dietary intervention" that may be able to improve fasting glucose levels as well as glucose levels after a meal.
Reduce Disease Risk and Extend Life Span
Overall, practicing intermittent fasting has been linked with a decreased risk of various metabolic and chronic diseases. For this reason, it is also a potential life extender. Both animal and human research has demonstrated that the act of refraining from eating for periods of time can actually have a positive effect on various risk factors related to the development of metabolic diseases such as diabetes.
Sometimes it can take a week or two before you start seeing intermittent fasting benefits. And while intermittent fasting certainly has its benefits, it's not for everyone. If you're a woman, it's especially important to note if you're experiencing fatigue, anxiety, or irregular periods due to the hormone disruption that fasting can cause for some people. If you struggle with any blood sugar problems, hormonal issues, or any other chronic health concerns, speak with your doctor before trying intermittent fasting.
Dr. Josh Axe, DNM, DC, CNS, is a doctor of natural medicine, clinical nutritionist and author with a passion to help people get well using food as medicine. He recently authored 'Eat Dirt: Why Leaky Gut May Be the Root Cause of Your Health Problems and Five Surprising Steps to Cure It' and he operates one of the world's largest natural health websites at http://www.DrAxe.com. Follow him on Twitter @DRJoshAxe.