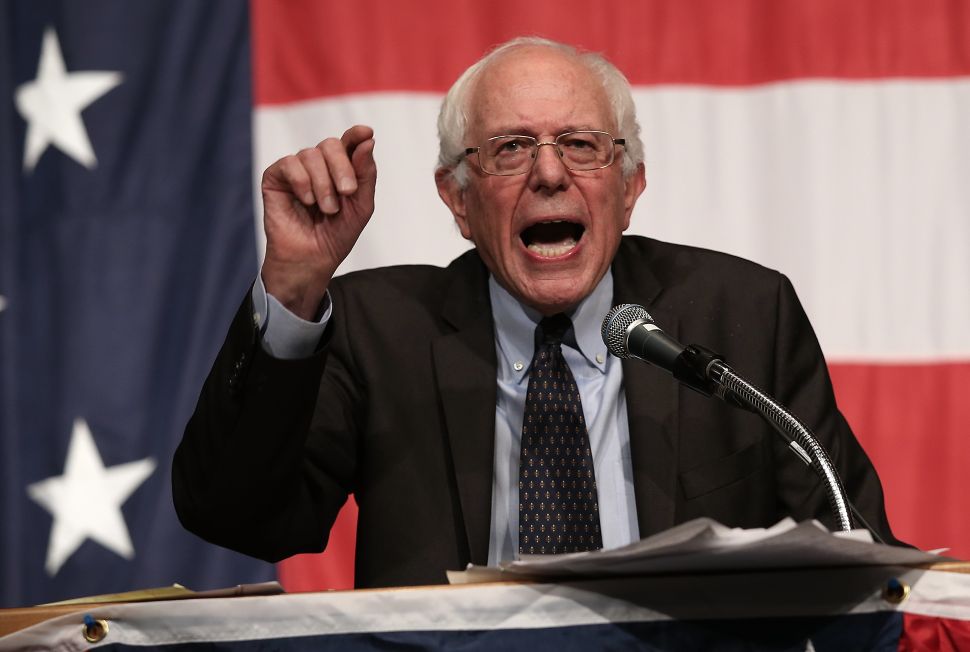 Earlier this month at his speech at the People's Summit, Bernie Sanders said, "The question all over this country people are asking themselves is 'When will my life get better?' Its not gonna get better through establishment economics or establishment politics, that's for sure." Sanders' words ring true in regards to the current health care battle in Washington D.C., as Democratic leadership refuses to support Medicare for all. Democratic leadership has already lessened its fight to stop Obamacare repeal, which will knock 20 million people off their health insurance plans and contribute to the death of thousands. Instead of supporting Medicare for all, which would provide health care to 27 million Americans and eliminate the premiums and deductibles that drive people into debt, the Democratic establishment insists on preserving the status quo.
Vox's Jeff Stein tweeted on June 12, "Top Senate D aide emails to say not going nuclear on AHCA also allows them to hammer out bipartisan Russian sanctions deal. So there's that." The Democratic Party does not view obstructing passage of the AHCA as a fight worth going all out for. The assert that they are powerless since they are in the minority of both houses, but this presumption is demonstrably false. Democrats could continue proposing amendments, using this process essentially as a filibuster for Obamacare repeal. However, the Democratic Party is basing their resistance on the fact that Senate Republicans developed the bill behind closed doors. While Republicans could use a work around to halt the amendment process, Democrats' apprehensiveness to engage in a legislative battle with Republicans over this bill reveals how spineless Democratic leadership is and that they care more about optics than protecting the millions of people who will be negatively impacted by repeal.
Democratic leadership likely does not want to prolong the fight with Republicans on Obamacare repeal to relieve themselves from progressives' pressure to support Medicare for all. The National Nurses United and Justice Democrats have been pushing Democrats in elected office to co-sponsor Medicare For All, and their efforts have been working. For the first time, more Democrats in the House support it than oppose it. Among those Democrats who refuse to support it are establishment leaders like House Minority Leader Nancy Pelosi and former DNC Chair Debbie Wasserman Schultz. Their resistance to the party's base is embarrassing for Democrats. Sixty percent of all Americans—and 80 percent of Democrats—support Medicare for all. Studies have shown that it would save money and lives. Establishment Democrats like Pelosi and DNC Chair Tom Perez have said that the policy is not pragmatic or tangible, but their meaningless argument makes little sense.
The pressure on Democratic leaders to support Medicare for all is growing. National Nurses United aims to make the policy a reality in California and then across the country, and Democrats are pressured by constituents at town halls to support it or be voted out of office. Nevertheless, the Democratic establishment would rather pretend they fought Obamacare repeal and brush calls for Medicare for all aside. Democratic leaders aren't leading; they're dragging their heels and resisting what the Trump resistance wants. Democrats lost in 2016 because they did not take bold policy stances that sought to provide solutions to the pain, suffering, and gross inequalities that working, middle class, and low income Americans increasingly face across the country. Repeating their failed strategies and ignoring demands to fight for these solutions, like Medicare for all, reaffirms what Bernie Sanders said: establishment politics will not improve the lives of Americans. Americans won't continue to vote for the establishment if they get nothing in return.