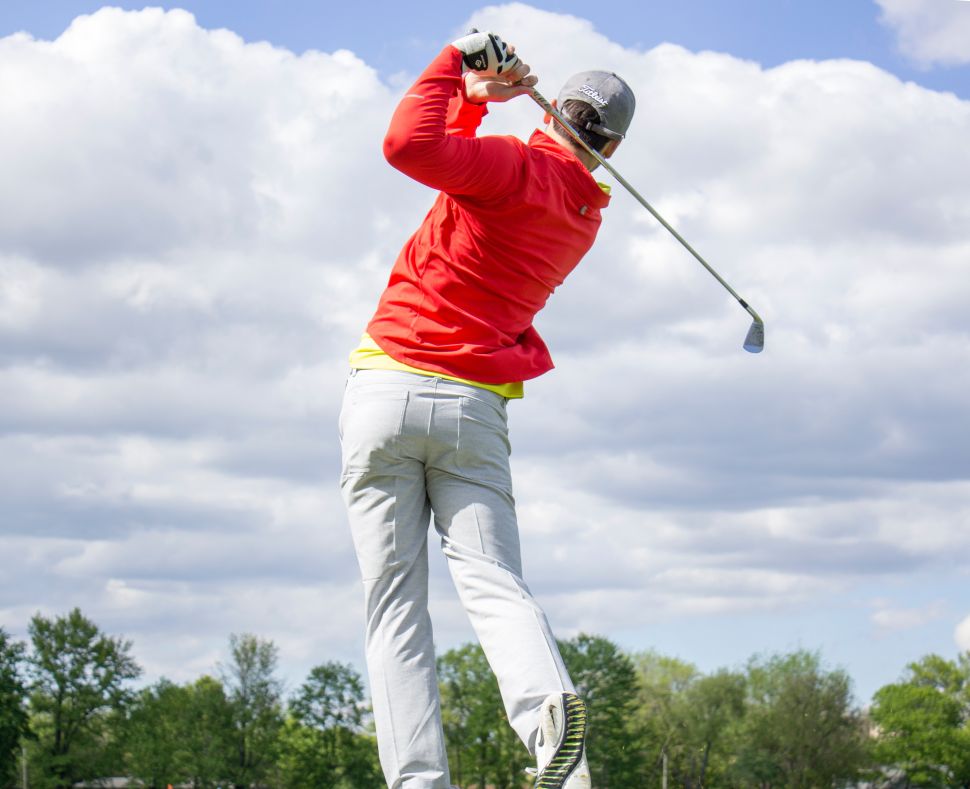 Shakespeare penned a great line about dads in The Life of King Henry VIII: "If by chance I talk a little wild, forgive me. I had it from my father." Comedian Louis C.K. has offered a more modern take—that he doesn't know what he's doing but his kids love him anyway.

Dads play a vital role in children's quality of life, whether or not they know what they're doing. In lieu of instruction guides, humor may be the perfect lubricant to surviving parent/childhood. To maintain Pop's joie de vivre, consider these seven funny health-related doo-dads for Father's Day:
Lord of the Abs, $69
No one rocks a ripped-open collared shirt better than Michael Flatley, Lord of the Dance—except Gilad, Lord of the Abs. Pater may not admit it, but he probably knows about this sexy host of ESPN's "Bodies in Motion," the longest running fitness show in American history. Women had Jane Fonda. Guys had Gilad, an Israeli athlete whose innovative half-hour workouts exploded with testosterone. For $69, you can experience all five "Lord of the Abs" videos, each 50-minutes with great titles like, "Abs on Fire."
Smart Swab Spiral Ear Cleaner, $13 
Healthy communication starts with good reception. You can't hear what you have to say unless you clean out the excess wax. Smart Swab prevents an enthusiastic pop from digging too deep and damaging his ear drums. A flexible screw-shaped tip makes cleaning safer and more direct, although there may not be a need for all those extra plastic tips. Soap and water can do wonders to disinfect the extra snap-on heads that accompany the cheerful blue and white Smart Swab. The fun part of this offer is that it's two for the price of one. You and father can experience the joy together, making ear hygiene a bonding activity.
The New Yorker Yoga Drunks T-Shirt, $15
Made by Moon & Son and screenprinted in Brooklyn, this hip cotton black tee features a clever New Yorker cartoon by Alex Gregory. While it may seem like just a shirt, this fashion accessory could be a gateway drug into mindfulness. Moon & Son also makes a plethora of male-friendly shorts and pants, specifically for yoga.
For an offbeat twist to the traditional tie, try disease-inspired silks printed with microbes of illnesses like SARS, tuberculosis and Zika. Not only are they beautiful and thought-provoking, these accessories promise viral conversation. Who wouldn't want to talk to the guy with the gonorrhea butterfly bow tie? Awareables are available as neckties, bows and scarves for the ladies. With a mission to generate interest, discussion and "even excitement" about public health issues, IA offers contributions to agencies that support research and education.
Yoga Joes, $25
Designed by toy maker Dan Abramson, these little men will look great on bookshelves, laptops and hanging off of plants. Yoga is this platoon's secret weapon, bringing flexibility, strength and mindfulness to every corner of a room. Favorite poses include downward-facing dog, child's pose and headstand. Made to inspire grownups, Yoga Joes are also appropriate for ages 6 and above for some all-family fun. For ongoing battles, Yoga Joes are now available in hot pink, purple midnight as well as traditional green. Let the wars begin.
Golfers BBQ Set, $26
For a silly take on predictable grilling items, try this three-piece set that includes stainless steel tongs, spatula and fork. Because you love dad's heart, ask him to grill leaner meats like fish and chicken. Remind him that cancer-causing polycyclic aromatic hydrocarbons (PAHs) and heterocyclic amines (HCAs) don't form on grilled fruits and vegetables. So swing and serve up some peaches and peppers.
Han Solo Fridge, $160
Daddy needs his Han Solo carbonite fridge to keep water cold in these grueling hot months. Everyone knows that H2O keeps the body hydrated before, during and after workouts. This 9.75 lb-wonder has a heating capacity of 131-149 degrees Fahrenheit, making it possible to also maintain warmth in hot beverages and soups. Designed with a handle on top, this baby is portable and seriously cool. Just as Han was the object of Princess Leia's affections, the Han Solo Fridge can be the center of your father's healthy lifestyle galaxy.
Ann Votaw is a freelance writer in New York who has a M.A. in Health Education. She teaches yoga and physical fitness to adults 60 and better.