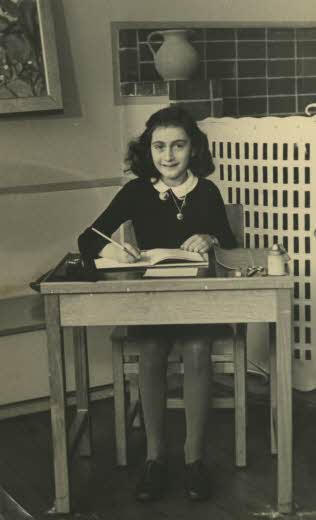 Today, June 12, 2017 would have been Anne Frank's 88th birthday. In 1942, the year Frank turned 13, she was given a diary as a gift, which she used to record her experience of hiding from the Nazis with her family. But Frank's diary wasn't the only first hand account of the Holocaust. Today, the United States Holocaust Memorial Museum in D.C. is launching a Kickstarted campaign to digitize and make public over 200 diaries in its collections, reports the Forward.
"Making the evidence of the Holocaust widely available is critical to promoting its understanding and countering those who would deny it," USHMM director of membership and new audience engagement Dana Weinstein said in a statement on the museum's website.
"Save Their Stories: Undiscovered Diaries of the Holocaust" (#SaveTheirStories) launches today and will run for 30 days, during which museum officials hope to raise $250,000 to catalogue, translate, digitize and publish the institution's diary collection.
While the museum hopes to translate all the volumes at some point, funds from the Kickstarter campaign will help begin the process by translating into English three diaries of note. (Diary accounts have been recorded in 17 different languages, according the the USHMM.)  The first, featured the account of a young refugee named Joseph Strip (Stripounsky) who travelled across Europe with his family and eventually on to America. Journalist and teacher Lucien Dreyfus wrote letters to his family after he was deported from Strausbourg, France to Auschwitz in 1943. And Hans Vogel's diary includes colored maps which track his family's journey to Paris.
The museum plans to catalogue all 200 diaries by summer/fall 2018, and publish the writings online by spring 2019. So far, the museum's campaign has raised $19,548 towards its goal.
Learn more about the museum's diary collection and Kickstarter campaign here.