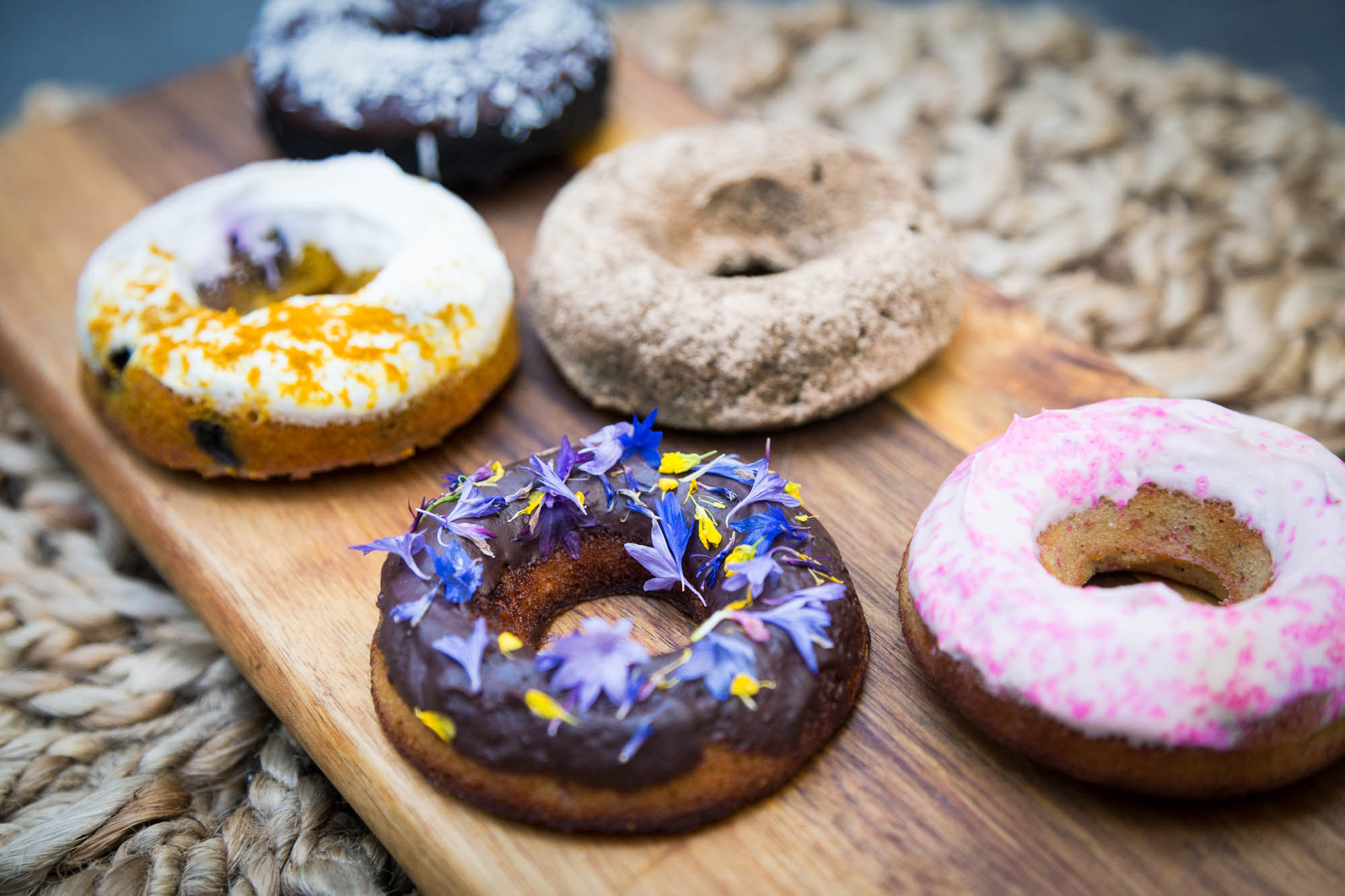 Loosie's Cafe is a newly opened outdoor restaurant in Williamsburg with plenty of hammocks and brightly lit Instagram opportunities, and like any quintessential Brooklyn hot spot, it serves rosé and avocado toast. But they combine their happy hour cocktails and Nutella beignets with plenty of insanely healthy options, including superfood donuts. These are a far cry from Dunkin, which means you can easily eat a dozen without feeling any guilt.
Nutritional chef Sarah Pachelli of Sweetbean Eats makes colorful donuts with ingredients chock full of health benefits, including turmeric, mesquite and activated charcoal. Her donuts also contain every buzzword imaginable—they're gluten-free, dairy-free, paleo, nut-free and refined sugar-free, which means they're perfect for your vegan friend's next birthday party. Her baked goods are so healthy they're actually sold at fitness studios across the city, including Kula yoga.
The former yoga teacher uses only locally-sourced and organic products. She sweetens the desserts with natural foods, including maple syrup, honey and dates. Yes, just like your last detox's smoothie routine, only far more Insta-worthy.
Pachelli showed the Observer how she makes her matcha spirulina donuts, specially for Loosie's Cafe. She uses matcha powder, vanilla bean powder, pink Himalayan salt and maple syrup to sweeten. She tops it all off with maple or coconut sugar and cinnamon. Prepare to try a few innovative flavors in one sitting, in a quest to be as healthy as possible.