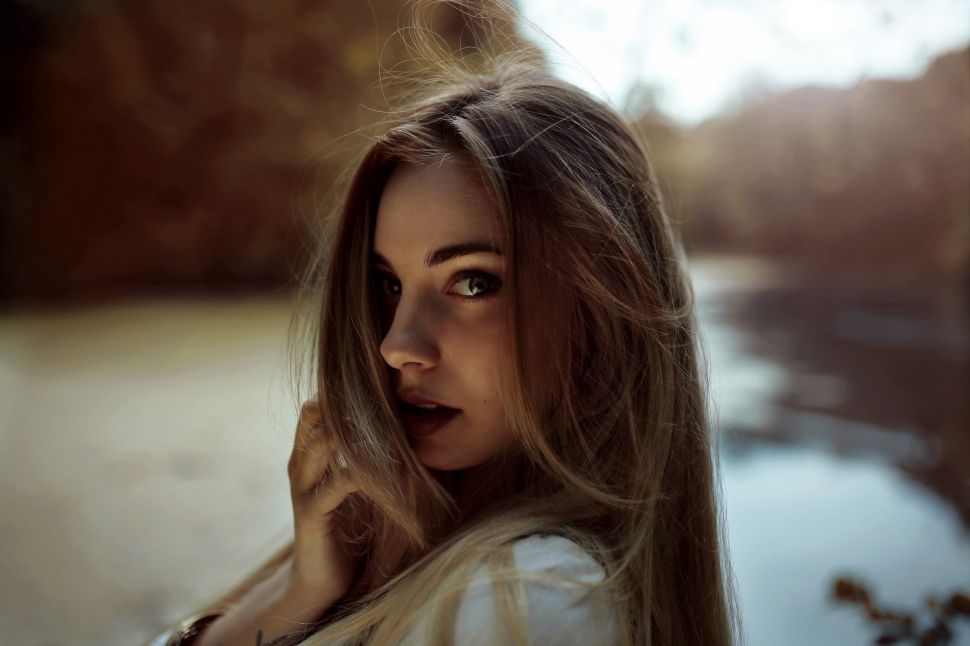 In months where it feels like one's face is melting within seconds of stepping outside, the thought of applying a rich cream does not appeal. This is even more true for those of us whose skin tends to be oily at the best of times. When just breathing can work up a sweat, nobody wants to slather on anything greasy.
At the same time, depriving skin of necessary hydration can send sebaceous glands into overdrive. Triggering increased oil production is not the way to go. 
To help skin retain moisture, products rich in hyaluronic acid are the best bet. While HA has been one of the most buzzed-about ingredients in beauty of late, its reputation is deserved. One molecule of hyaluronic acid can hold up to 1,000 times its own weight in water. Yes, our bodies make HA, but production slows as we age. When the top layers of our skin are running low on it, bacteria is more likely to live on our faces, often causing acne breakouts. Adding to the fun, a lack of hyaluronic acid can also mean skin heals much more slowly. So whatever blemishes you do get are more likely to stick around for a while or leave a scar. 
The good news is hyaluronic acid's antibacterial and anti-inflammatory properties make it the perfect hydrator for a humid summer. And its ability to absorb water means that any hydration in the products you put on top of it will stay there. It's the layer between your treatment serum and (water-based) moisturizer that you don't want to miss. For good measure, a moisturizer with added HA doesn't hurt. 
So no, hyaluronic acid isn't over-hyped at all. In fact, it's one of the most powerful multi-tasking ingredients on the planet. We could dedicate an entire series to exploring every benefit HA brings. Instead, here are five of the best hyaluronic-infused products to keep your skin plump, glowing and clear.
Jordan Samuel Hydrate Facial Serum ($29) This serum packs a powerful punch, combining hyaluronic acid with stabilized vitamin C and hexapeptides. Just three drops will deliver a hydrating, healing veil over skin that you'll want to use every day. This is an essential for your carry-on product stash for travel, as flights are exceedingly dehydrating and HA can prevent it. (Bonus: You'll likely get a hand-written thank-you note from founder Jordan with your order.) 
Dr. Dennis Gross Skincare Hyaluronic Marine Hydrating Modeling Mask ($46) If you're into the recent DIY trend in beauty, this product is for you. It's a professional-grade mask used in Dr. Dennis Gross's Fifth Avenue medical office, driving essential active ingredients into skin through a reviving oxygen exchange. The mask starts as a liquid and serves as an occlusive barrier teeming with humectants. While sealing hydration into the skin, an algae and calcium complex calms and cools your face. After 15 minutes, the solidified gel can be peeled off to reveal hydrated, glowing skin. In a consumer study, 97 percent of participants said skin looked and felt hydrated even the next morning after just one use.
Pestle & Mortar Pure Hyaluronic Serum ($69) Aloe and added vitamin E join hyaluronic acid in a lightweight formula that, under water-based makeup, also doubles as a smooth primer. Only a few drops are necessary to boost hydration and speed the healing of skin. 
Bio-Essence Hydra Tri-Action Aqua Droplet Sleeping Beauty Mask ($39.99) This Asian blockbuster can be tough to find in the U.S., so snap it up if you can. With two types of hyaluronic acid in a sophisticated formulation, the slippery gel releases the tiniest bursts of hyaluronic-infused water when smoothed over the skin; it's a product that needs to be tapped into the skin rather than rubbed. As well as an intensely hydrating overnight mask, this works well as a daytime moisturizer for any skin type. (If your skin is more dry than oily, add a water-based moisturizer on top of this for good measure). 
Kate Somerville Dermal Quench Liquid Lift Advanced Wrinkle Treatment ($95) With an oxygen-infused formula delivering this much hydration, a spritz applicator was called for. The results are impressive, with up to a 130 percent increase in skin moisture after only one use. After two weeks, 90 percent of women in an independent clinical study reported an improvement in skin's overall appearance from using this product. 
Jackie Danicki created one of the first and most popular beauty blogs in 2004, and has consulted some of the world's most iconic brands on digital content strategy and innovation. Jackie blogs at http://burnedoutbeauty.com, and you can find her on Twitter, Instagram, and Snapchat as @burnedoutbeauty.