If you've been on Reddit lately, you've probably noticed a curious trend.
Specifically, commenters use the phrase "As a [insert identifiable personal characteristic(s)]…" to announce themselves online. There is really no limit to how people will describe themselves, but here are a few examples:
There's also a close cousin to this comment that starts, "As someone…":
It's hard to overstate how ubiquitous this kind of comment has become. It's everywhere. You can barely turn your head on Reddit now without seeing someone stake a claim because of something they are and use it to justify something they say.
It's as if simply being a thing—a horse trainer, a guy from Toledo, a gay man—immediately qualifies you to opine more than other people. And there's an implication there too: that people who are not that thing are somehow less credible.
This kind of self-identification isn't new, of course. But it's made even more complex because anyone can be anyone they want online (whether or not that identity has any connection to the physical world). Which is why, I think, people try very hard to explicitly signal their identity to others online—otherwise they would be just another anonymous username in a sea of nameless, faceless users.
A bit of history: When Reddit began in mid-2005, it was a very different place than it is today. In the early days, no comments were allowed. Then, in December of 2005, someone posted the first ever comment on Reddit. (The contents for that first message were more than a little ironic: a user called Nutshapio complained about  "comment spam.")
The comments in the early days were often well thought out, and the top comments were typically the highest quality ones. That seems obvious—except that in Reddit's current configuration, the top comments are the most recent ones.
Comments haven't fared well on Reddit. In the first five years of its existence, perhaps in a reflection of the broader internet, the average reading level of comments on Reddit dropped almost two full grade levels. There has also been a steady increase in commenters cursing, using slang, and insulting one another.
While that may not be a bad thing in and of itself, it leads to the vastly more interesting observation about Redditors: That the coarsening of the discussions leads users to want to signal that they are not responsible for the race to the bottom. That they are the ones posting smart comments; it's others that are dragging the place down.
That's part of what I think is at the root of the "As a [blank]" movement. It's people signaling to others: I'm part of the solution, based on the uniqueness of my life circumstances. But this raises some pretty serious issues—ones that are easy to ignore amid all the "As a [blank]ing".
Take people who identify themselves in comments as legal experts, scientists and doctors. Anybody can identify themselves in this (or any) way on Reddit without much threat of their identity coming into question. Unlike on say, Facebook or Twitter where there is some sort of verification process, these users are simply taken at their word.
Would people take any of this stuff seriously? It's just written on Reddit, right? Yes—except that what happens online affects people's lives offline. And to the extent that certain bad actors want to pretend to have some expertise, and then use it to do something awful, they can. Reddit can't police this practice, of course, but it's one reason that the highly personalized commentary causes such problems.
Another problem is that, as a consequence of Reddit's somewhat anonymous registration system, users seem to be very willing to share intimate details of their personal lives (since their actual, real life identity is ostensibly protected). Claims of abuse, addiction, and mental health issues are laid bare for complete strangers to read and comment on. I suspect those who overshare on Reddit are seeking sympathy more than anything (in addition to that sweet, sweet Reddit karma). Even if their motives are subconsciously selfish, the idea that these users are benevolently sharing their plight is flimsy at best.
Groups of like-minded people have always been segmenting themselves on Reddit. It is the very system of segmenting groups (into subreddits) that has made the platform so successful. But the new trend of individual Reddit users overtly stating their identities—whether as a Christian or a Cambodian or a "Cap 2 Wal-Mart Associate"—almost never add any value to the Reddit experience.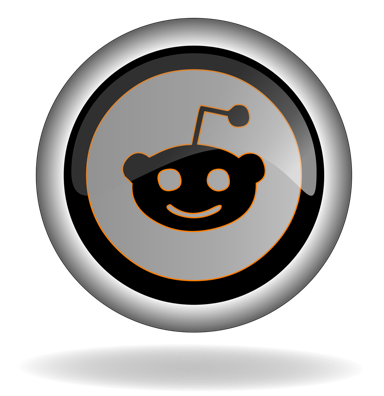 The problem isn't that people's individual perspectives don't matter. They do. The problem is more subtle than that. It's that people's perspectives tend to wall them off more on platforms like Reddit than they would in real life. They type what they type—and they move along to the next thread. It's not like they're standing up at a party, saying this, and then being forced to interact with different people.
When Redditors post like this, it's often the equivalent of saying, "Well, I know what I know because of who I am, and all other evidence be damned." It's "you do you" on steroids. And it does exactly what Reddit, in some ways, was designed not to do: It closes off debate. It shuts off discussion. If you are a "patchy bearded person with Northern European genes," then who is anyone to disagree with your perspective on the lives of your fellow patchy bearded Northern Europeans?
There's a lot being written these days about how we're all becoming islands unto ourselves. We talk to people who look, think, and act a lot like us; we read things that agree with our sensibilities. The internet, and its ability to connect us with people who are a lot like us, doesn't help. And most people agree that this isn't a good thing for society or culture.
What is happening on Reddit, then, is the manifestation of a broader, troublesome trend. And maybe there's nothing to be done about it. But communities can also change in remarkable ways, especially online, where the speed and social pressure for change can operate quickly. Here's hoping that Redditors recognize this danger for what it is, and begin to self-police it out of the community.
But then, what do I know? I only speak "As a white male with no beard who lives in Austin, Texas, and occasionally spends time on Reddit."
Kevin Currie is the editorial manager at Brass Check. Find him on Instagram: @kevin_currie.