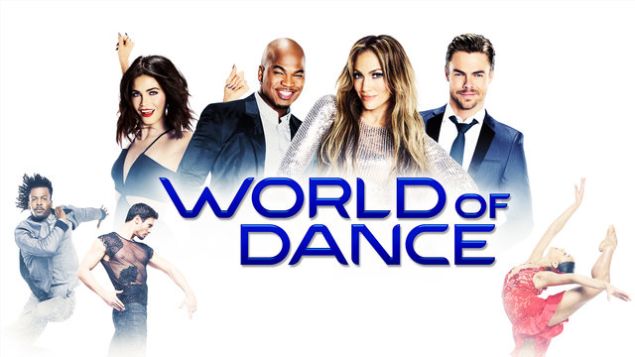 Since the birth of reality TV, television schedules have become cluttered with all sorts of talent competition shows.
Many of them may seem a bit redundant at times, but what these shows do offer is a chance for artists to get noticed and, more importantly, get paid.
Getting paid to work as an artist is very hard thing to accomplish. Just ask the millions of under and unpaid writers, painters, sculptors and various other artists out there.
In this vein, the newest talent competition show offers a hefty prize to the last competitor standing.
World of Dance brings together the world's most elite dancers to compete in epic battles of artistry, precision, and athleticism, all competing for the that magic payday – the $1 million grand prize.
Featured on the show are host and mentor Jenna Dewan Tatum, and judges Derek Hough from Dancing with the Stars, dancer and singer NE‑YO, and singer/actor/dancer Jennifer Lopez. Lopez helped create the series and also serves as an Executive Producer.
"[Dancers] don't have that multi‑million‑dollar cushion that basketball players and football players have," says NE-YO.
"You can be the top dancer in the world, go on tour with the number one artist worldwide for a decade and not come anywhere close to making a million dollars," adds Hough, "So this is a substantial, life‑changing moment for sure."
Lopez offers her take, saying, "You don't get into dance thinking, 'I'm going to be famous,' 'I'm going to be rich.'  You get into dancing because you love to dance."
Relating to her own experience, she adds, "I remember having to have one slice of pizza every day when I was a dancer. No breakfast, no lunch, dinner around 6‑ish that would hold me over to the next day. I did that for a couple years before I got my first big job. That's why it's a dream come true for me to be able to create this type of opportunity. I don't say that lightly. [These dancers] deserve something more."
Hough says that now is really the perfect era for the series. "It's perfect timing for this show because in the past decade I feel like America has been, sort of, educated [about dance], and this is the next level of a dance show."
Speaking about what attributes make a good dancer, NE-YO offers, "Technical skill is one thing, but it's another thing to move with passion and make me feel what you are feeling."
He adds that the caliber of competition on WOD is very strong, saying, "The word "amateur" in regard to this show is used very, very loosely because the skill level of the competitors is through the roof and off the charts. There's no such thing as an amateur [here]. Everybody is a 100 percent professional."
Executive Producer Matilda Zoltowski says that the competitors come from everywhere. "We held open castings and got online submissions. We went through thousands and thousands [of applications]. They may have won competitions, and they may have a name for themselves already out in the world in the public eye, or they could be completely unheard of and never competed, but they are amazing, and there was a place for them on the show."
One of those competitors is eleven-year-old Diana Pombo, a contemporary dancer, from Miami, Florida.
Pombo admits that she was a bit intimidated by her fellow competitors at first, saying, "I felt so tiny and humble to be there with the best of the best so when I got out there I just wanted to give it my all, to show what I can do."
With her idol J. Lo on the judging panel, Pombo says this heightened her performance anxiety a bit. "I just really wanted to impress her. I was nervous, but once I started dancing I was able to just let myself go."
The judging was tough for Pombo she confesses, but she knows that, "They were just being honest and coming from a place of giving good advice. They were hard on me sometimes, but I know that they were really trying to help me."
The most nerve-wracking part of the competition was the eliminations, says Pombo. "It was so suspenseful. Going up against all that talent was tough, but I was up for the challenge."
The petite dancer says that viewers don't have to be all that knowledgeable about dance to enjoy the series. "There is so much passion in this show even if you don't know anything about dance you'll fall in love with the dancers. You get to go on this great journey."
Adding to this thought, Lopez insists that WOD will do something else – it will make dancers out of everyone who watches. "I guarantee you, within the first half hour of the show, you are going to laugh, you are going to cry, and you are going to dance. You are going to get up and dance. I know some of you don't dance, but you are going to."
'World of Dance' airs Tuesday nights at 10 pm ET on NBC.