Even before Jacqueline Kennedy Onassis moved into the White House, she resided in one of the most lavish homes in Virginia.
The future first lady moved into Merrywood, a massive Georgian-style estate in McLean, Virginia, after her mother married the heir to Standard Oil, Hugh D. Auchincloss. The home is now owned by AOL founder Steve Case, who put the 23,000-square-foot estate on the market for a staggering $49.5 million.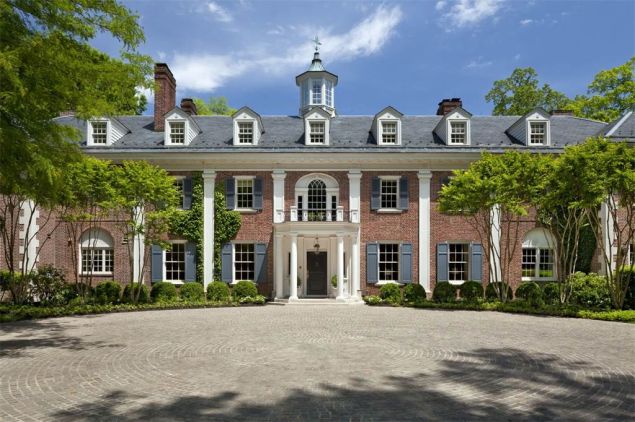 The nine-bedroom, 11.5-bath home, which has incredible views of the Potomac River, was first built in 1919, but it has since been heavily renovated and redesigned. The four-story brick and limestone main residence has interiors done by designer Barry Dixon and the master suite is comprised of two dressing rooms, a private study and an exercise room. There's a climate controlled wine cellar on the lower level, but there's no need to bother with stairs—the elevator provides access to all four levels of the home.
The seven-acre property also includes a pavilion with a full kitchen, changing rooms, another exercise studio and even an indoor pool. If you prefer to swim laps outside, there's an additional outdoor swimming pool, as well as a lighted tennis court. In addition, a carriage house has indoor parking for four cars, an estate office, a security office and a slew of staff rooms.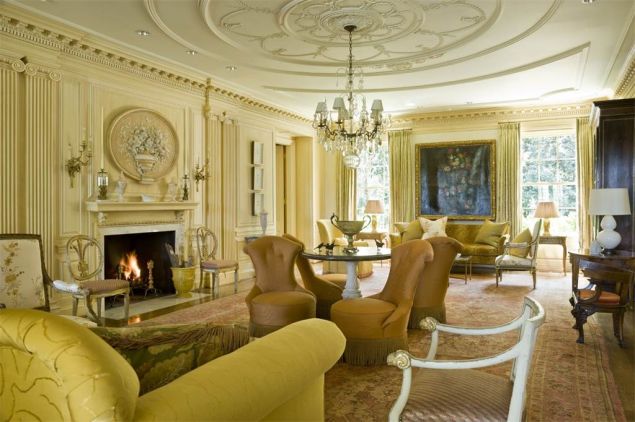 A series of "outdoor garden rooms" are ideal for hosting large parties or perhaps some al fresco dining, per the listing held by Sotheby's International Realty, which also declared Merrywood to be "the finest private estate in the Washington, DC region."
"I always love it so at Merrywood—so peaceful … with the river and those great steep hills," the future first lady wrote in 1944, per Town & Country, when she was about 15. Not that she was living anywhere too shabby before moving to this estate—she previously resided in a palatial duplex at 740 Park Avenue with her mother and father, John V Bouvier III.
If the historic home sells for the current listing price, it will set a record for the most expensive home ever sold in the area—presently, the record is the $24.5 million Case paid for the home in 2005. But this isn't the only Jacqueline Kennedy property on the market right now.
The Kennedys spent summers at Lasata, their estate in East Hampton. Fashion designer Reed Krakoff owns Lasata, but he's ready to part ways with the historic property. Last summer, Russian billionaire Roman Abramovich rented the 8,500-square-foot home, but it's currently listed for sale at $39 million.