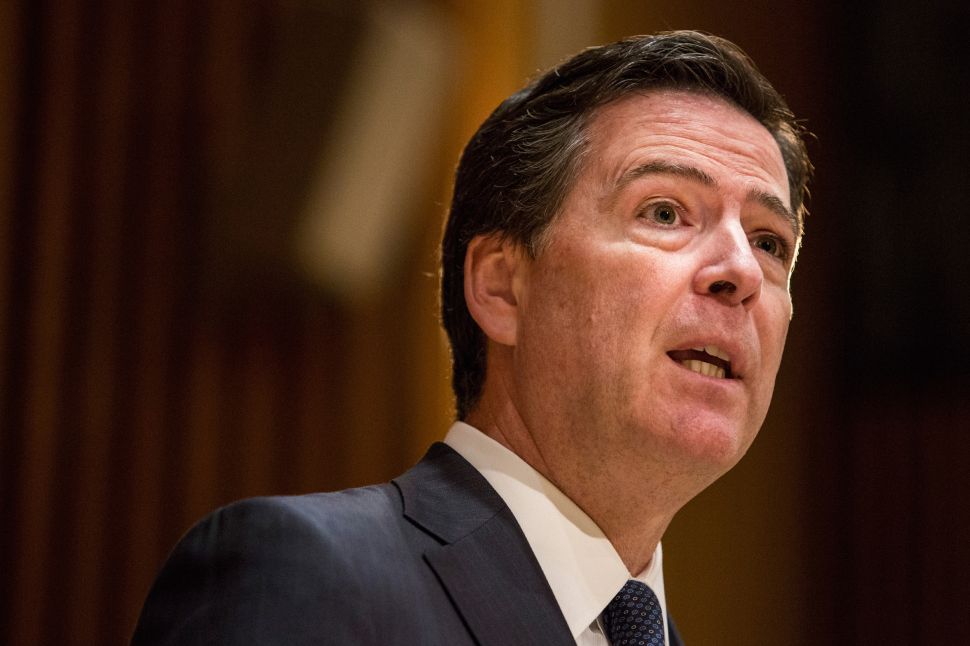 Former FBI Director James Comey's Senate hearing is being framed by both political parties as vindication for their partisan stances on the investigation into Trump's ties with Russia. Comey provided enough political ammunition for each side to spin the hearing into a political victory, but the overall takeaway is that Democrats, Republicans, and Comey himself have plenty to be embarrassed about.
Sen. John McCain, one of the few Republicans who has publicly criticized Trump, was largely incoherent in his line of questioning. He accidentally referred to Comey as "President Comey." It was the top tweeted about moment from the hearing. McCain's questions were so jumbled that he later clarified in a statement that he was trying to determine whether Trump's actions qualified as obstruction of justice.
While McCain managed to draw criticism from both sides of the aisle for the way he conducted himself during the hearing, many of Comey's responses perpetuate the narratives being advanced by both political parties.
"I was honestly concerned he might lie about the nature of our meeting so I thought it important to document," Comey said about his meetings with Trump. He implied Trump is a liar five times during the hearing. "Those were lies, plain and simple," Comey stated in response to a question regarding the veracity of Trump's claim that the FBI was in disarray under Comey's command. This sentiment is the greatest takeaway for the Democratic Party. However, Democrats ignore the other revelations exposed during the hearing and the lack of a smoking gun in the Trump-Russia investigation. Their hopes of evidence that Trump colluded with Russia have been dashed to allegations of obstruction of justice, so they are reverting back to General Michael Flynn's embarrassing resignation. Additionally, Comey debunked a February 2017 New York Times article claiming there were contacts between Russian intelligence and the Trump campaign. Democrats also will have to deal with the damning revelation that provides further evidence that the Obama administration was biased during the investigation of Hillary Clinton's use of a private email server.
Comey admitted that former Attorney General under Barack Obama Loretta Lynch made him uncomfortable by trying to coerce him into referring to the investigation into Hillary Clinton as a "matter," not a criminal investigation. "At one point, the attorney general had directed me not to call it an investigation; but instead, to call it a matter—which confused me and concerned me," Comey said. The fact Republicans reverted to questioning about Hillary Clinton shows that her candidacy remains toxic. 
Both political parties have proven to be incapable of anything beyond political theatrics. Democrats refuse to take stances on actual policies, instead opting to focus on the Trump-Russia investigation, while Republicans keep harping on Hillary Clinton to prove how inept and out of touch the Democratic establishment is.