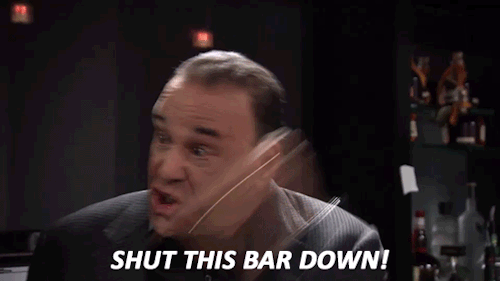 United Airlines just messed with the wrong guy.
It appears Jon Taffer is the latest person to have a run-in with the controversial airline, but as anyone who's watched his show Bar Rescue knows, he's the last guy you want to piss off when it comes to bad service.
The pioneer of bar science and the industry's most prominent consultant—who the Observer interviewed last year—took to Twitter Thursday night to bash United, calling it "the worst carrier in the U.S." and saying that he's flown a million miles with them but "never one more."
United Airlines even replied twice, but that didn't go over well.
It's not clear exactly what happened (we reached out to Taffer to ask, and we will update if we hear back), but it appears it may have all started with a flight delay. Shortly before the tweetstorm, Barstool's Dan Katz tweeted that while enduring a delay, he ran into his "old friend" Taffer.
But based on Taffer's tweets about the employees, it seems what really got to him was the service. He's spent his life teaching people how to succeed in hospitality, so this wouldn't be a surprise. And neither was the reaction—everyone started saying he should "shut it down," as he often says on his show.
Many chimed in with other lines and recurring themes from the show.
And some joked this could be the beginning of a spinoff, Airline Rescue.
Get 'em, Taffer.