Jonathan Anderson, the designer behind the pierced handbags spotted at every fashion week, the leather pouch shaped like a cute little elephant and soon, a collaboration with Uniqlo, might have a problem. It happens to be an issue many of us are quite familiar with.
"Everywhere I go, I buy something. I probably have an issue with shopping," he admitted to the Observer. However, he's not off buying patent leather summer sandals or 10 blouses in varying shades of cream. No, Anderson is obsessively buying crafts. And nice ones at that, like the John Ward ceramics that he's been collecting for quite some time, in addition to other woodwork and collectible pieces made by hand.
It's part of the reason he was so passionate about founding the Loewe Craft Prize, a platform that serves to further the careers of artisans who create with their hands. The art form has been a part of the Spanish brand since its inception, when it began as a collective craft workshop in 1846. It's also why Anderson was in New York, to celebrate an exhibition featuring creations from the 26 finalists of the 2016 awards.
Housed in the architecturally stunning Chamber Gallery, there was quite a variety of goods on display. Like a concave bowl made from a single sheet of Brittania silver, an archaic deconstructed Norwegian sweater that was rehabbed back to its original form with white yard and an indigo blue bowl that seemed to almost glow from the combination of glass powder and copper oxide.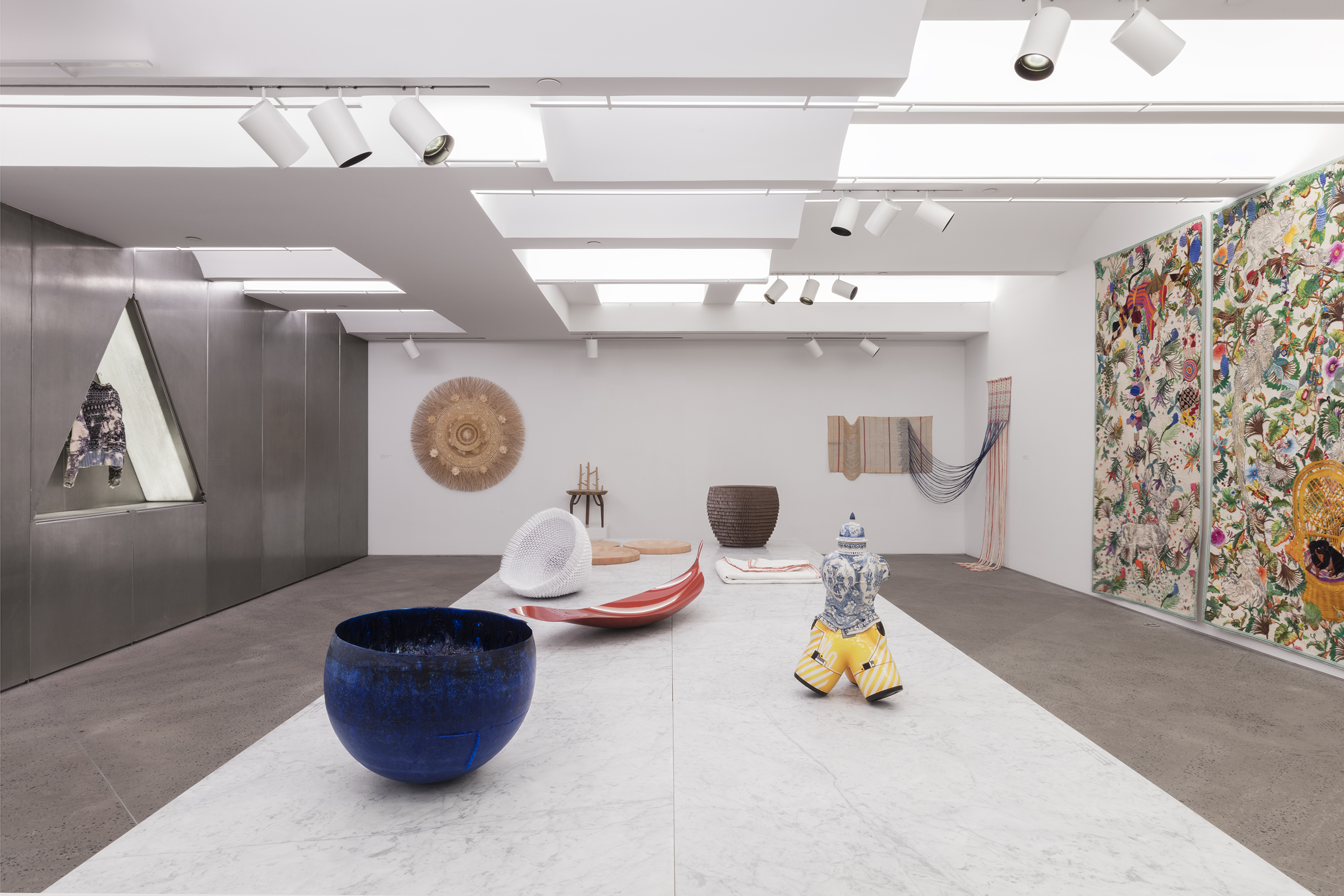 Right near the entrance was the husk of a tree trunk, which happened to be the winning item from the Craft Prize. Its title? "Tree of Life 2." Made from a 300-year-old oak, the first-place creation was actually a wooden container treated with clay, earth and stone powder, so that the natural rings, imperfections and characteristics of the ancient tree could still be seen.
The piece's creator, the German artist Ernst Gamperl, was announced as the winner of the Loewe Craft Prize in Madrid on April 10. Charlotte Rampling presented him with the prize: A stunning silver trophy designed by silversmith Alex Brogden and a 50,000 Euro cash prize. In addition, Gamperl was invited to New York for this gallery opening. As it turns out, he's become a pretty big fan of Anderson.
"Working with him is very nice. I had a meeting with him in London recently, I was invited for a talk there and we had a drink together. He's a good guy and very interesting," Gamperl said. However, he did admit that he has yet to get his hands on any of Anderson's clothing.
That wasn't the case for the rest of the fashion-forward guests, who weren't the usual suspects that make up the Chelsea gallery crowd; there were Loewe puzzle bags scattered about the room, in classic leathers and intricate patchworks. Attendees included Tory Burch, stylist Kate Young, Amy Astley, Jane Keltner de Valle, Stefano Tonchi and Derek Blasberg.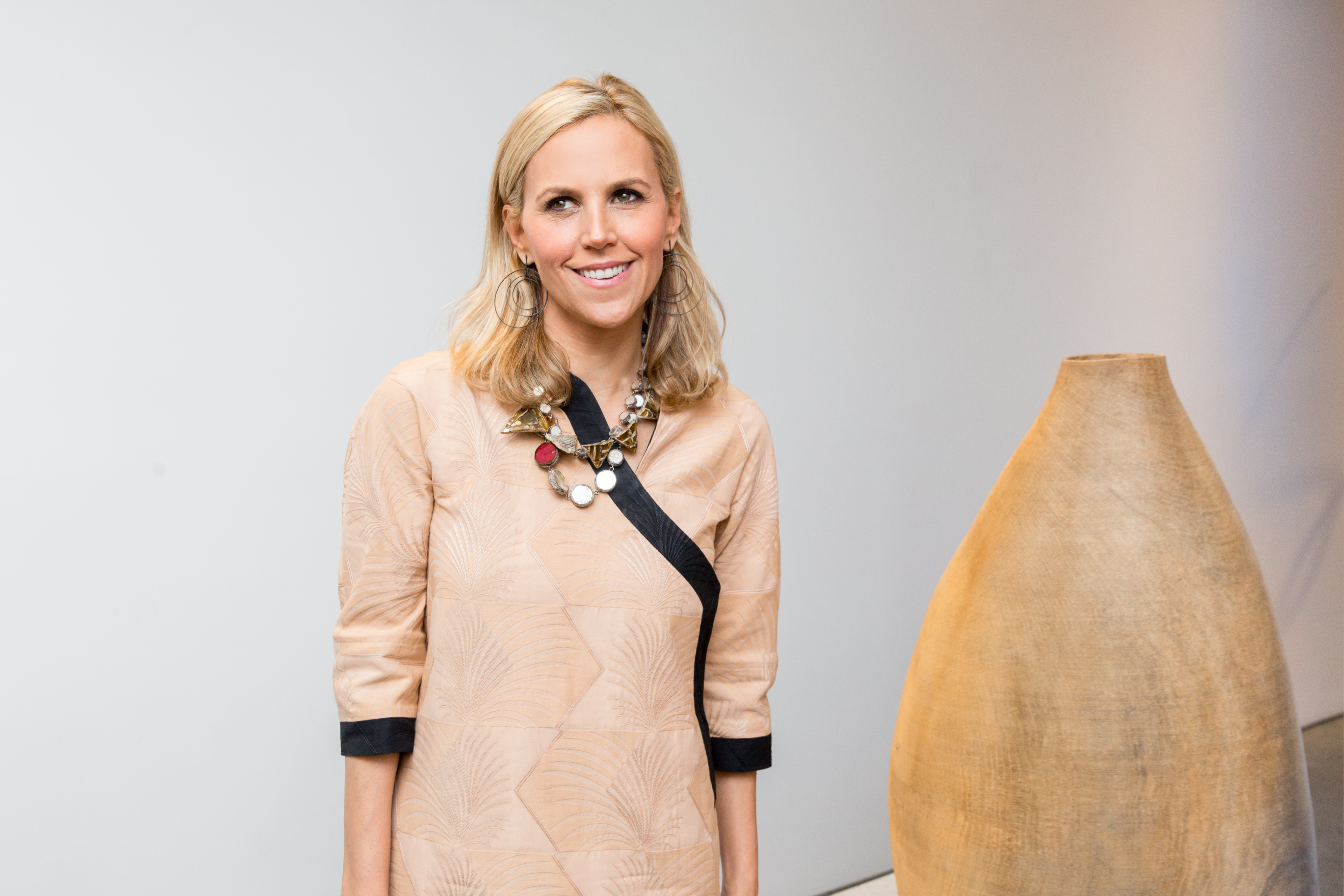 After New York, this exhibit will travel to Tokyo in November 2017, followed by London in early 2018. And sometime later this month, the second Loewe Craft Prize will begin searching for their next outstanding talent. Hopefuls should keep just one thing in mind: the jury will be looking for something authentic.
"As long as you 100 percent believe in what you do, then we want to see it," Anderson said.
"Don't be too concentrated on the prize, stay focused on your work," warned Gamperl. "If you're concentrating on the prize, you might not be free enough to work."
The exhibit will be on view at Chamber through June 6. For the fashion obsessed, it's a great place to fawn over something that has Anderson's stamp of approval. And for everyone else, it's a great way to be reminded that skilled artisans do still exist and their handcrafted works are truly exceptional.