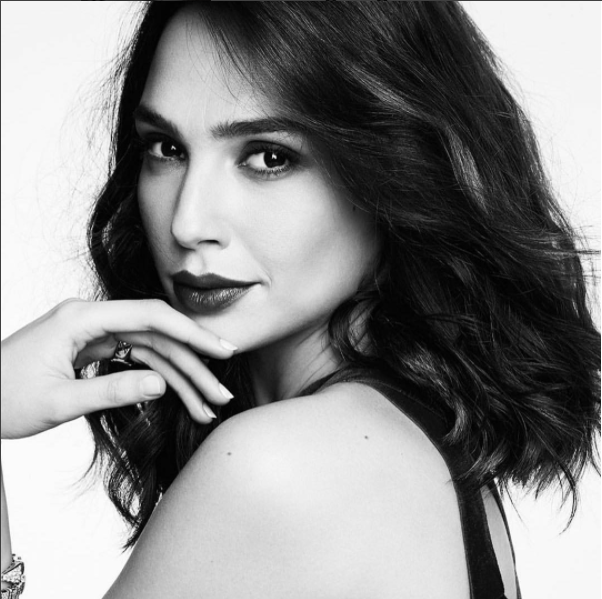 Scroll down for the top celeb Instagram posts this week, including Gal Gadot's sweet video thanking fans for the success of Wonder Woman, Stella Maxwell strutting down the runway, Barbara Palvin's Corsica adventures, Justin Bieber's many solo shots and Rita Ora's selfie. Gwen Stefani showed her support for Blake Shelton, while Miranda Kerr returned from her trip to Fiji with Evan Spiegel and Leonardo DiCaprio met with Mexican president Enrique Peña Nieto.
Gal Gadot
The Wonder Woman star shared a video thanking her fans for the movie's success, and wrote it in multiple languages, including French, Hebrew and German.
Leonardo DiCaprio 
The actor and environmentalist met with Mexican president Enrique Peña Nieto, and posted a photo discussing the issues of climate change.
Rita Ora 
Rita Ora shared a selfie before she headed to Vancouver to shoot the music video for Your Song, in full hair and make-up, of course.
Miranda Kerr
The newly married model is back from her Fiji honeymoon and walked in the Moschino show last weekend. She uploaded a snap of the backstage preparations.
Stella Maxwell
Elsewhere at Moschino, Stella Maxwell opened the resort show with this sheer pink look, while her girlfriend Kristen Stewart watched the show.
Bella Hadid 
Bella Hadid wasn't kidding about recycling those Instagram photos, like with this snap of the model with Kendall Jenner at a basketball game.
Barbara Palvin 
Barbara Palvin is giving us all a serious case of vacation envy with her Corsica photos.
Justin Bieber 
Aside from his many posts from his new video featuring multiple Victoria's Secret models, Justin Bieber couldn't stop himself from a few solo shots, too, like where he's very casually playing the guitar while gazing out the window.
Gwen Stefani 
Gwen Stefani showed her support for Blake Shelton with this sweet selfie pre-CMT Music Awards.
Via visual intelligence platform Dash Hudson.