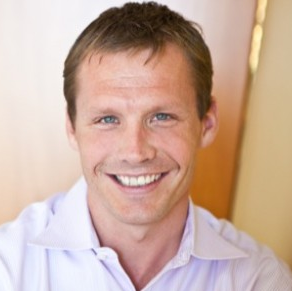 Half a dozen women in the tech industry just came forward to accuse a prominent Silicon Valley venture capitalist of sexual harassment and assault.
According to a bombshell report from The Information, Justin Caldbeck, the founder and managing partner at Binary Capital, allegedly groped women who sought out advice or pitched him for investments, sent them lurid texts late at night and harassed them with unwanted sexual propositions.
Three of the six women spoke on the record using their full names, something practically unheard of because retaliation is common and a real fear. (The Observer has heard several similar accounts about unnamed VCs from women but has never published anything because sources have, rightfully so, been too scared to move forward telling their stories.)
Those women are Niniane Wang, Susan Ho and Leiti Hsu, who initially wrote the instances off as commonplace. That's awful.
"Leiti and I originally were not going to say anything because we felt that what happened to us was just unfortunately so commonplace and trite these days,"  Ho told Pando Daily's Sarah Lacey. "But after hearing the stories of other women who endured much worse, we decided we had to say something to make sure this article would get written. Niniane Wang was the first to agree to go on the record and she said it best—if we don't say anything and this happens to someone else, it's really something we could have had a hand in preventing."
Two of the women reportedly said they did not follow through on business deals with Caldbeck because of these interactions. Through his firm, he has invested in 14 startups, including Bellhops, Havenly and Recharge.
Unfortunately, Binary Capital is standing behind Calbeck. The firm's statement to Pando Daily read:
In a statement, Mr. Caldbeck said, "I strongly deny The Information's attacks on my character. The fact is, I have always enjoyed respectful relationships with female founders, business partners, and investors."Binary issued a statement that said the notion Mr. Caldbeck had "engaged in improper behavior with female entrepreneurs" was "false." Binary said that while The Information had "found a few examples which show that Justin has in the past occasionally dated or flirted with women he met in a professional capacity, let's be clear: there is no evidence that Justin did anything illegal and there is no evidence that any of his investing decisions were affected by his social interest.
So either he is denying these allegations and accusing the women of lying, or he has a very twisted idea of what a "respectful" business relationship consists of.
Sexism and sexual harassment are a huge topics in tech right now. While these issues are prevalent in the entire industry, recent happenings at Uber have shined a new light on it all. Oh and Caldbeck, by the way, has rushed to Uber's defense.
In a statement from Caldbeck released via Binary Capital, he said he is "deeply disturbed" by the allegations and that "significant context is missing."
Obviously, I am deeply disturbed by these allegations. While significant context is missing from the incidents reported by The Information, I deeply regret ever causing anyone to feel uncomfortable. The fact is that I have been privileged to have worked with female entrepreneurs throughout my career and I sincerely apologize to anyone who I made uncomfortable by my actions. There's no denying this is an issue in the venture community, and I hate that my behavior has contributed to it.
Kudos to these women. As we saw with Susan Fowler, women are not taking this anymore, and it's making a difference.