Kristen Wiig just sold this house.
Zillow
She bought the home shortly after wrapping up her stint on SNL.
Zillow
She's not moving too far, though.
Zillow
A retro aesthetic in the movie room.
Zillow
Another indoor fireplace.
Zillow
One of the bedrooms.
Zillow
The multilevel home is in Los Feliz.
Zillow
One of the indoor fireplaces.
Zillow
Lots of sliding glass doors.
Zillow
It's very bungalow like.
Zillow
After just a few months, Kristin Wiig's Los Feliz home is off the market.
The actress and comedian listed the three-bedroom, 3.5-bath abode in March this year, asking $2.4 million for the renovated, multilevel house. She settled for a touch under that, as she's reportedly accepted a $2 million offer.
The sleek house is located in the enclave of Franklin Hills. It was built in 1949, but the 2,719-square-foot abode has been entirely modernized and redesigned into an airy space with an open living room and kitchen.
The master suite, as well as a guest suite, are located on the second level, while the bottom floor is currently in use as a family room, with a custom drop-down flat screen television. She went with a vaguely retro vibe in there, with patterned wall coverings and chairs to match.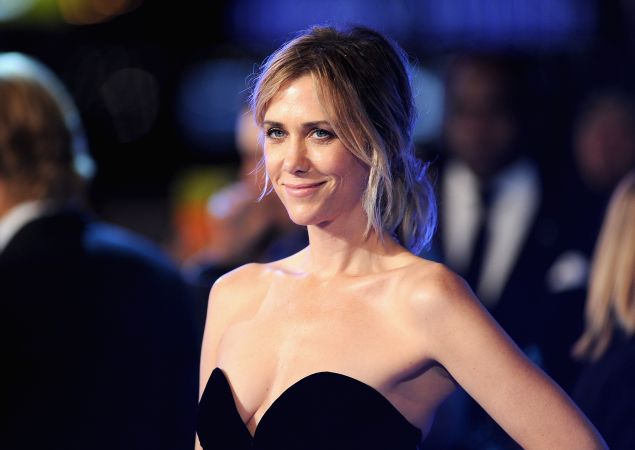 There are dark wood floors throughout the house, and custom sliding glass doors that open to the many outdoor spaces—there's over 2,500 square feet of deck space, from which one can take in views from Silver Lake to the San Gabriel mountains. There are both indoor and outdoor fireplaces, as well as an outdoor kitchen, steam shower and sauna.
Wiig used a trust to buy the Los Feliz residence for $1.78 million in early 2013, shortly after after she ended her seven-year run on SNL. She also owns a Soho loft, which she bought in 2009 for $1.5 million, as well as a Martha's Vineyard spread, which she purchased in 2015 for $2.47 million.
It makes sense that she was ready to sell this Franklin Hills home; she has apparently finished a major renovation and restoration on a $1.7 million home near the Silver Lake Reservoir, which she bought in May 2014. We're hoping she shares some photos of her new abode, once she finishes decorating.