Balenciaga is celebrating Father's Day, just a few days after the actual holiday.
Today, for the brand's Spring 2018 fashion show, creative director Demna Gvasalia cast actual Zurich fathers—and their kids—to stroll down the runway in what can only be considered dadcore looks. The lineup of ill-fitting blazers in electric '80s hues, Hawaiian shirts, oversized polos and sensible leather footwear was peak dad. I think most of us can admit that our own fathers have worn at least one of those aforementioned pieces—and we have the photo albums to prove it.
As Observer pointed out this past January, '90s dad style has been dominating the menswear scene for quite some time. Now, Balenciaga is making it official, even offering a platform for the return of convertible pants. You know the style: With just a simple zip, the pants are transformed into shorts. The French fashion house is offering these pants in a variety of prints and fabrics, from a summer appropriate blue stripe fabric to a leather version that isn't so great when the temperature reaches over 80 degrees.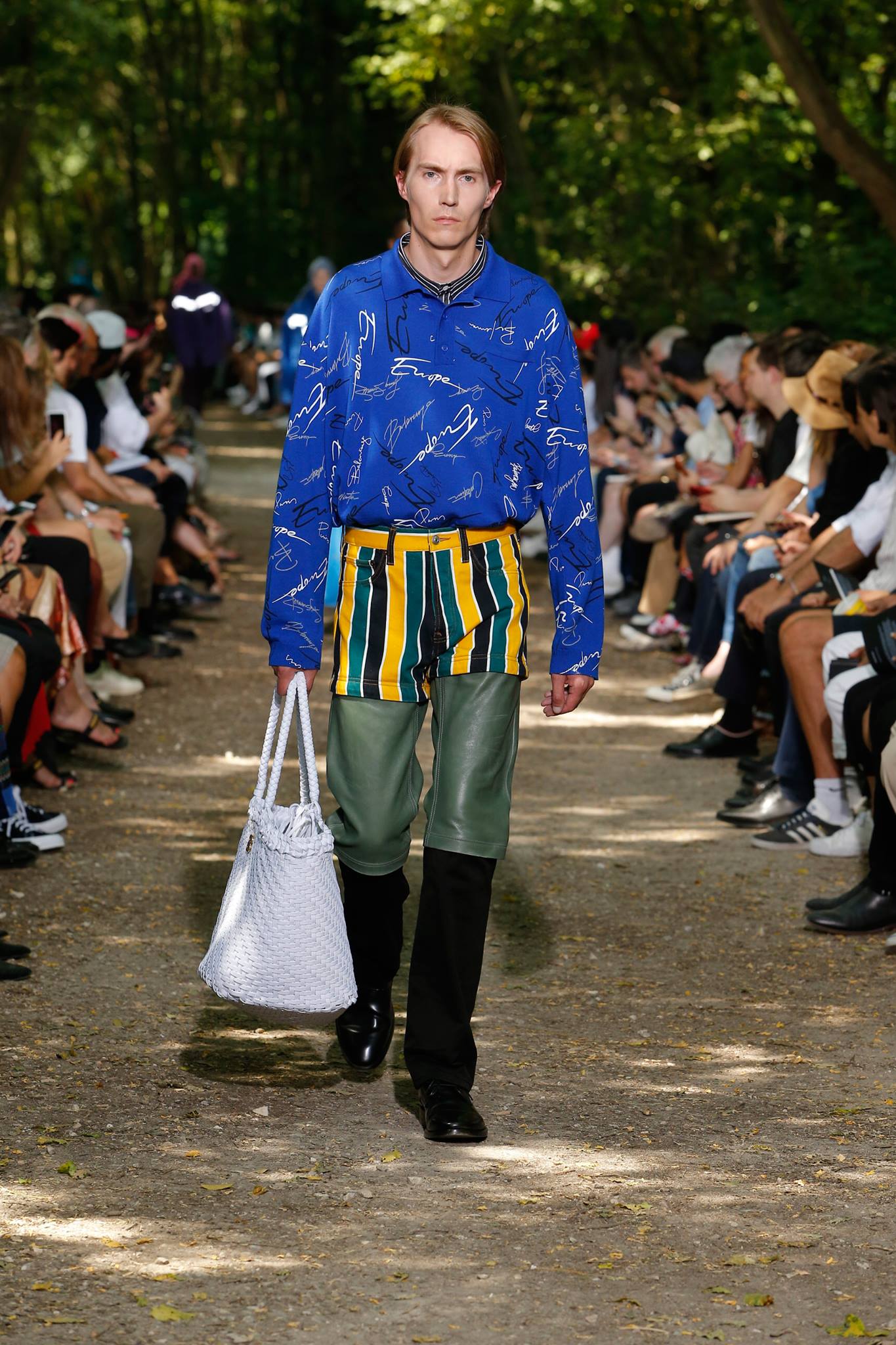 The fashion show, held in Paris' Bois de Boulogne, was an outdoor affair that really lent itself to recreating candid photos of a family at a picnic or any other outdoor activity that took place in the '80s or '90s. In fact, the creative director culled inspiration for this collection from watching working fathers with their children at the park. "I thought it was so beautiful to see a young man with a child and it's so hopeful and so positive. There was this hopefulness actually that drove through the whole season, the kids represented that hope," Gvasalia told Dazed Digital.
Hopefully when the rest of the collection hits the Balenciaga website for pre-sale, on June 22, the pint-sized sweatshirts, sweatpants and sneakers for children will also be available for purchase. 
But perhaps more surprising than the return of convertible pants was the presence of a special VIP in the front row: Twin Peaks' Kyle MacLachlan. Dressed in a pair of tails from Balenciaga, it certainly looks like the actor is vying to be cast in the brand's next ad campaign. Seeing as he already embodies the whole dadcore vibe, MacLachlan would be perfect model for this exact collection.