If you were horrified by the bromper, then you really need to prepare yourself for the fashion abomination that is lace shorts for men (thankfully, they do not seem to have a catchy name like Romphim).
Earlier this week, the Instagram account Sparkie Baby Official (already the name tells you everything you need to know), posted a photo of three topless men wearing pastel green, blue, and pink lace shorts (pairing them with high white socks and sneakers, no less; were they out of flip flops or something?).
Made by the LA-based brand Hologram City for a music video by rapper Cazwell, these shorts are apparently not a joke and actually a thing that is happening in the world. For $49 a pop, no less.
The response on the Internet has been…not good.
Now, let me be clear: I am all for being genderfluid with clothing, and it's worth mentioning, as PopSugar noted, that lace shorts were previously featured in runway shows for Gucci and Versace. But at least those look like shorts and not oversized doilies that you stole from your great-grandmother.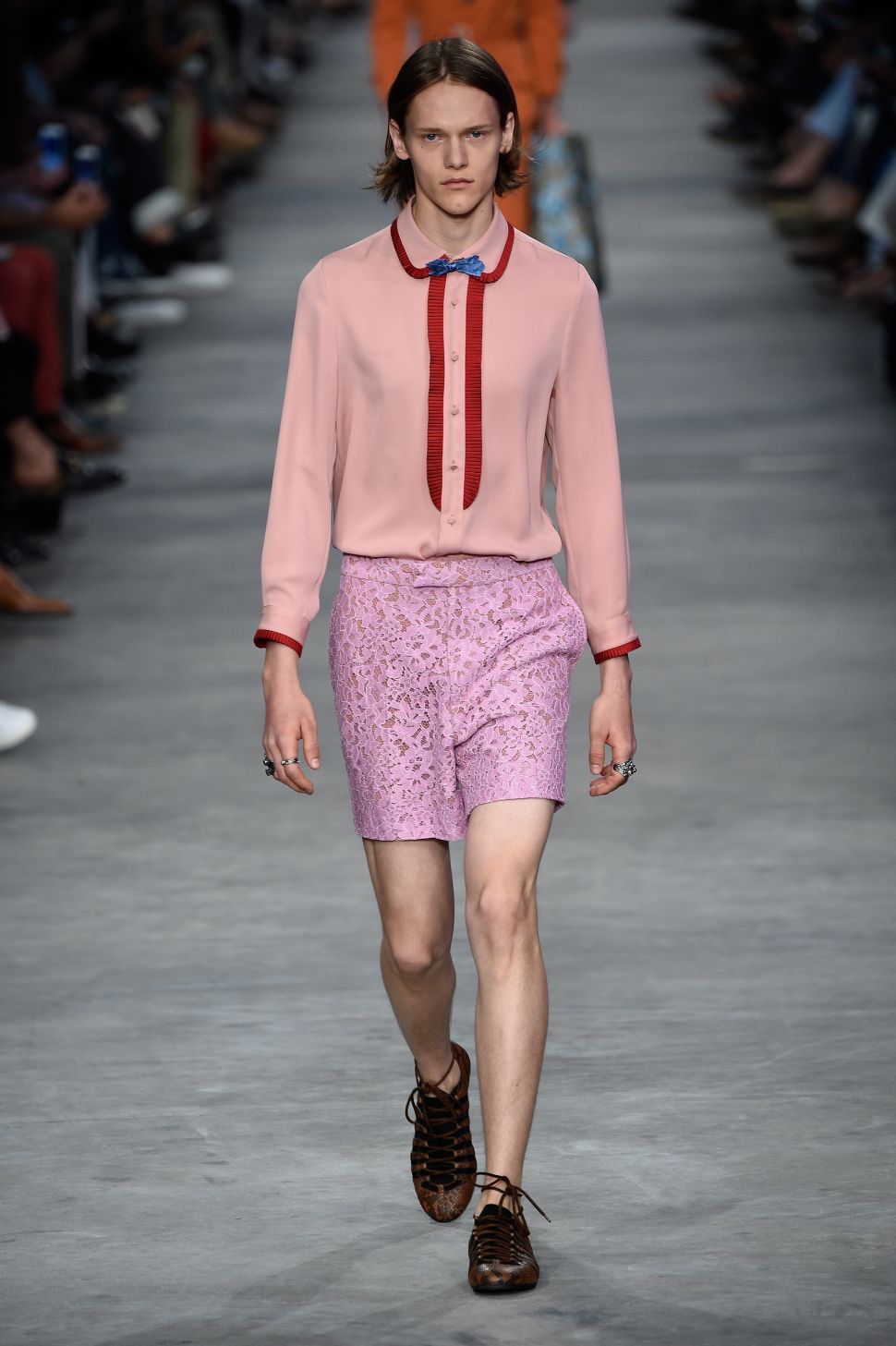 To be honest, I'm not even sure we need lace shorts for women. I love lace…when it's on my silk slip. But shorts? It's not cute, and it doesn't breathe or stretch. That kind of defeats the entire purpose of shorts, which are meant to protect your groin while you do cartwheels on the beach. Try doing cartwheels in lace shorts and see how well that goes for you. Lace is also notoriously hard to get stains out of, so it's not exactly a good move for a barbecue either.
Ultimately, my consensus is: