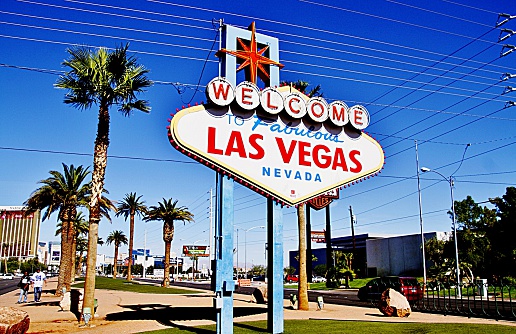 While Las Vegas will always be the place for playing the tables, treasure seekers should venture beyond the Strip.  Interior designers regularly visit the city in search of kitsch treasures while thrifty locals bypass the glorious stuff out-of-towners with a penchant for mid-century furniture and vintage evening wear adore. The storied past of our desert outpost has attracted showbiz stars and wealthy gambling types for years, who often upped sticks back to their homes in LA and beyond when spent up, leaving their glamorous non-valuables behind.  Glittery and luxurious, wearable and eclectic, it's all waiting for those who, like me, enjoy the search and love the score. Here are five of my favorite Las Vegas vintage emporiums: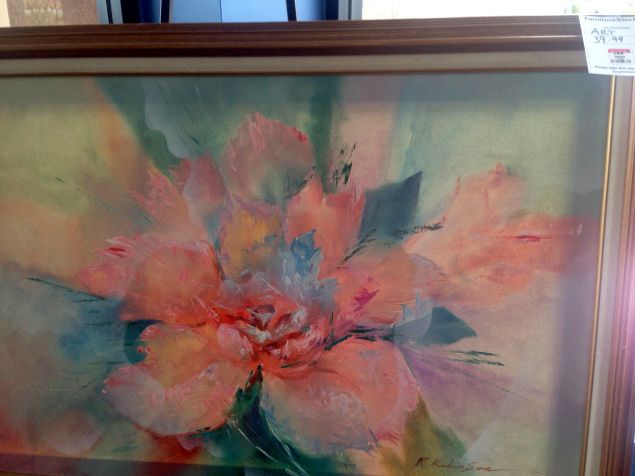 Assistance League ofLas Vegas Thrift Shop
My favorite of all Vegas stores, this establishment is the place to go for high quality, name-brand merchandise and the best prices in town. The store, staffed by volunteers, supports Operation School Bell, a charity that buys new school clothes for children in need. On your way in, look for the blackboard above the purse display, which lists all the current sales. At the front of the store, you'll find an excellent selection of gently used designer clothing, the kind you'd expect to find at a consignment store for much higher prices. In the back, browse housewares, glasses, cooking equipment, and dishes. Books and artwork deserve a close look as well. In December, the store opens a separate showroom packed with Christmas décor, dishes, ornaments, and more. Shop early in the month—the good stuff gets snapped up fast.
6446 West Charleston Blvd. Las Vegas, NV 89146
https://www.assistanceleague.org/las-vegas/thrift-shop/
Moving Avenue
This is a new destination for Vegas bargain hunters! Now in its fifth month of operation, Moving Avenue is—as the name suggests—a moving company as well as a thrift store. Housed in a small ranch house (in my old neighborhood!), the shop features a variety of high-quality used housewares, clothes, and accessories, as well as artwork by local artists. The business gives the owners, Benni and Roe, a way to connect with and make a difference in their community. Drawing on Benni's experience as a former social worker, the two employ young men from the neighborhood as movers, giving them work experience and a solid work ethic.
819 S. Decatur Blvd., Suite 200, Las Vegas, NV 89107
http://www.movingavenuelasvegas.net/
Goodwill Deja Blue Boutique
As you walk into this hip-looking store (one of two in the Vegas valley), you'll see upper-end décor items, designer shoes, purses, and clothes. You'll also notice that the prices are not rock-bottom. The good news is that the high-end fashion and well-tended displays make shopping here more enjoyable than the usual thrift store experience. The dressing rooms are big and furnished with hooks and benches—unusual. The clothing on sale may have "experience," but the quality is excellent and the fashion is current.
10300 W Charleston Blvd, Las Vegas, NV 89135
http://www.goodwill.vegas/dejablueboutique
Opportunity Village Thrift Store
If you want gently used furniture, books, small appliances and clothing for remarkably low prices, head straight to Opportunity Village. This large, well-managed, and well-stocked facility occupies a major section of a strip mall at an easy-to-find location with plenty of parking. The proceeds from the store aid people with intellectual disabilities and their families.  "Pride, purpose, and a paycheck" is the motto of Opportunity Village, which has been repeatedly voted "best nonprofit organization" in Las Vegas. Opportunity Village is also known for its Magical Forest Christmas event—a local must-see in December.
Decatur Meadows Center, 390 S. Decatur Blvd., Las Vegas, NV 89107
https://www.opportunityvillage.org/
Broadacres Marketplace
OMG! This is what you'll find yourself exclaiming over and over at this remarkable venue. It's not a thrift store—it's a vintage phenomenon. Few tourists find this place, and many locals don't even know it exists. Allow plenty of time to stroll through acres of amazing items at amazing prices. Anything that can be loaded into a van or onto a pickup shows up here. Locksmiths and jewelers display their wares. Shop for Vegas themed t-shirts and souvenirs just like the ones sold in the hotels, but cheaper. Browse tools, furniture, appliances, CDs, DVDs, clothes, knick-knacks, and artwork—both new and used. Weekend nights feature Mexican music and dancing. Sample great, authentic Mexican food, and enjoy the aroma of roasting peanuts as you shop.
2930 N Las Vegas Blvd., North Las Vegas, NV 89030
http://broadacresm.com/