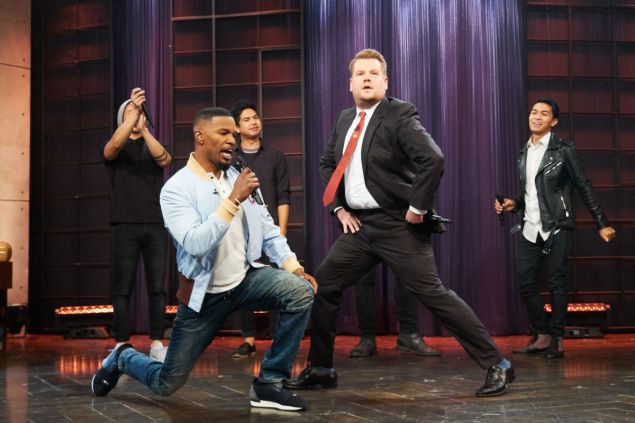 It might seem hard to believe now, but even just a mere few years ago if you mentioned the name James Corden, you most likely would have been met with looks of confusion.
Long before he became the host of The Late Late Show and the master of all things Karaoke – Crosswalk and Carpool – Corden was a star, just not in the United States.
"What a lot of people don't know is that James was well established in the UK," explained show director Tim Mancelli at a recent For Your Consideration Emmy event. "When he came to us, he wasn't a stand-up comedian, but he'd written and hosted shows like Gavin and Stacey and he'd been on Broadway as well. He'd actually done a lot of things."
Mancelli, who's tenure on late night television dates back some twenty plus years, working previous hosts such Tom Snyder and Craig Kilborn, went on to say about Corden, "James is like no other talent I've seen. He works so hard it forces us to bring our A game. He views it as a privilege to do this."
As an example, Mancelli talked about Corden doing a dance routine with singer/choreographer Paula Abdul. "This was in the early days of the show and we hadn't seen what James could do. She had this dance that was all over the stage. James worked with her for about 20 minutes and then had it. Paula said, 'I don't know how he does it.' He can learn things so quickly."
Mancelli then added, "One time we did a Riverdance piece and James got frustrated because in 20 minutes he couldn't learn the whole Riverdance." He shook his head a little in disbelief as he added, "But in the end he got it."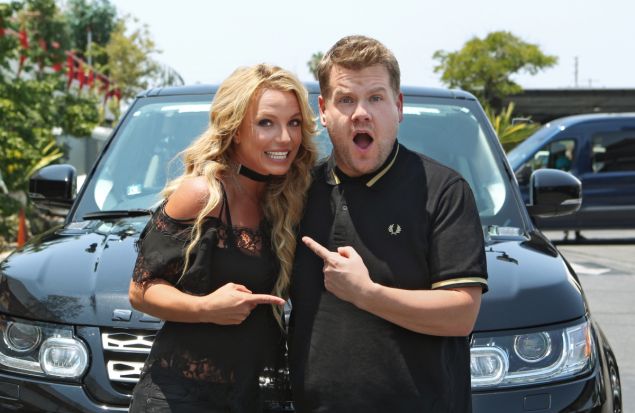 Adam Abramson, The Late Late Show's Director of Digital Content, spoke about the importance of the series online component, beginning with, "I heard a quote saying, 'There's no bigger fan of James Corden than James Corden, but even James Corden doesn't stay up to watch James Corden.' So, where do we make up for that? YouTube is a space were you get instant feedback and measurement, so in a way it's become a litmus test for us."
Currently, the show's YouTube channel has over 11 million subscribers.
"The internet has leveled the playing field," explained Mancelli. "It's not time slot based. You can watch when you want to watch, and you can share it. It sort of proves that if you make good content, people will watch it."
Explaining the beginnings of Crosswalk Karaoke, Mancelli said, "It was born out of James saying, 'while people are stuck in traffic, why don't we entertain them?'
Logistically executing the piece, Mancelli said, "We donn't stop traffic and when we were doing a Beauty and the Beast bit with Josh Gad, he was like, 'oh, so this is a real street that I could get run over on!' Only a few times have we had the police come and ask us to tone it down."
With the just as popular Carpool Karaoke, Mancelli said that the show owes a debt to Mariah Carey for helping to get it started. "Thank God for her doing it first. No one knew James at that time. We went to some publicists and said, 'we want to put your talent in a car and sing songs,' and they were like, 'then what happens,' and we're like 'no, that's it.' Mariah's publicist showed her some tapes of James and George Michael doing some carpool Karaoke for a Red Nose Day piece and Mariah said, 'if it's good for George Michael, it's good enough for me.' She was a trooper."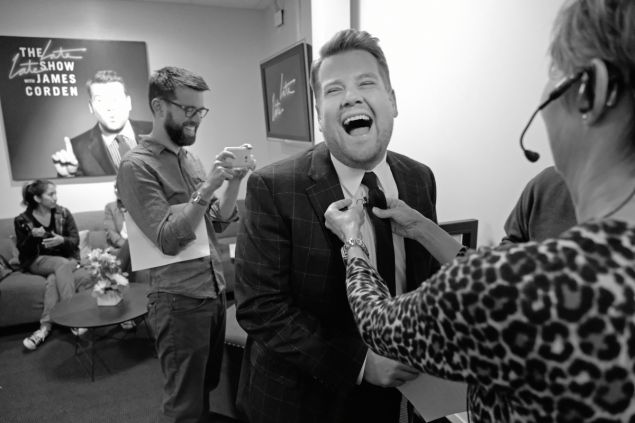 To keep the host and his passenger safe, Mancelli revealed that while Corden is actually driving his guest around, there's a lead car and a trail vehicle as well so Corden just has to follow the lead car, keeping the occupants of his car as safe as possible during the ride.
Abramson says that one of the things that he loves about working with Corden is that the host is up for virtually anything. "He loves it. When we present something to him, you know that you'll never see an eye roll or sigh or hear him say, 'I don't have time for this.' He's all in, on everything."
This is also true of the crew as well, said Mancelli. "They have this great ability to adapt. Beyoncé does a Lemonade video on Sunday and on Monday they're recreating it. We had Lady Gaga on and she wanted to play with the band and do the monologue and everyone just adapted. They make things happen in a very short amount of time."
Looking back, both Mancelli and Abramson marveled a bit at the evolution of the series. Abramson said, "In that fist week, we talked about how all eyes were on us and because no one knew who we were there was no grace period. We had to get it right at fast as possible, and it's been that way ever since." Mancelli was quick to add, "We've really had our foot on the gas since day one."
The Late Late Show airs weeknights at 12:37am E/P on CBS.