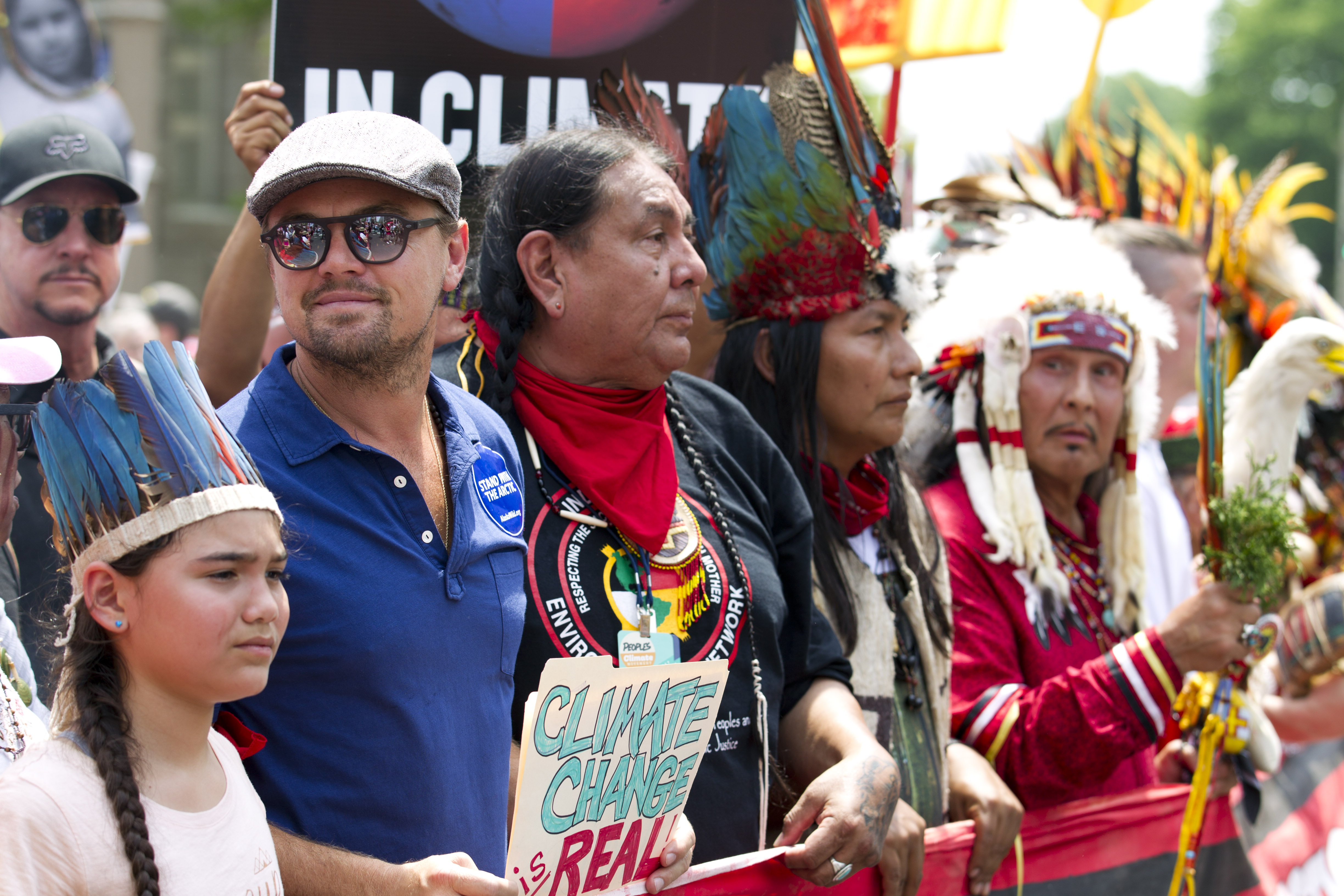 Sometimes it can be downright frustrating that Leonardo DiCaprio's Instagram is full of environmental photographs, instead of glamorous yacht vacations with his model of the moment—especially since he's recently single and sure to be carousing. But now he's using his Instagram for truly noble purposes, with no posse photos in sight.
The actor is equally well known for his penchant for models and his work as an environmentalist, and his latest cause is certainly noteworthy. DiCaprio announced on Instagram that his foundation teamed up with Mexican President Enrique Pena Nieto to "ensure the future viability of marine life in the Gulf." He called the action a "critical step towards ensuring that the Gulf of California continues to be both vibrant and productive."
The two signed an agreement to help the two dozen remaining vaquitas, an endangered porpoise species. Mexico's richest man, Carlos Slim, was also part of the agreement, alongside the World Wildlife Fund, Sea Shepherd and the Marisla Foundation.
DiCaprio's foundation shared the news on Instagram: "Yesterday the Mexican government, the Leonardo DiCaprio Foundation, and the Carlos Slim Foundation signed a Memorandum of Understanding (MOU)…The MOU represents a collaboration between the government, NGOs, and the local communities working to ensure the ongoing vitality of the region's waters."
This isn't Leo's only new nautical moment. On World Ocean Day he shared a photo from World Wildlife stating that, "At WWF, we are committed to creating and maintaining healthy and resilient marine ecosystems that support abundant biodiversity, sustainable livelihoods, and thriving economies." He also re-posted a photograph and caption from National Geographic photojournalist Brian Skerry, which sounded much like a short lecture from my high school marine biology teacher.
The superstar also released Before the Flood, a documentary about global warming. But everyone knows his love of the sea started in Titanic, when he spent far too many hours in a water tank. Perhaps he can celebrate this major environmental milestone in this perfectly on brand superyacht.