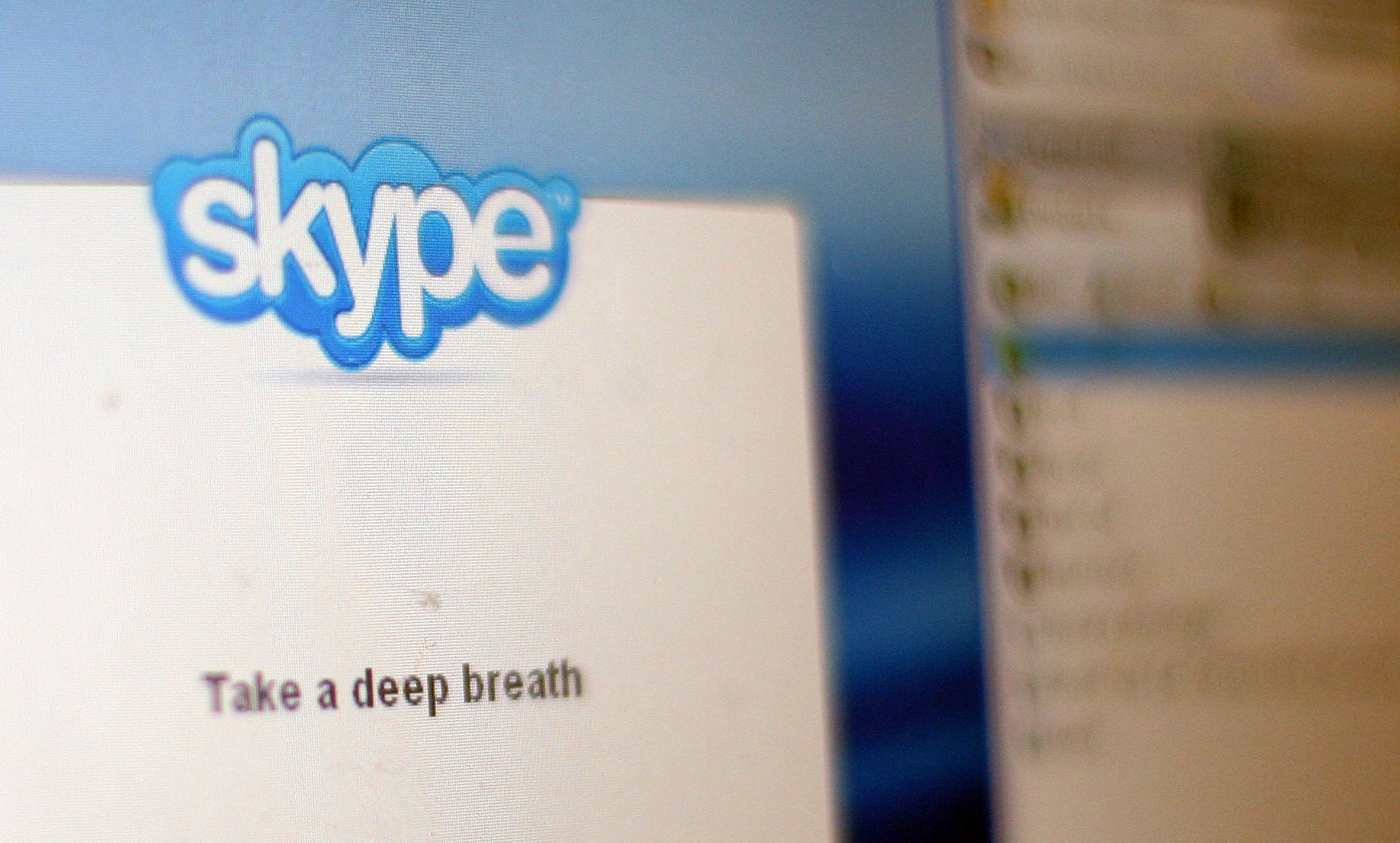 And now the stories war is seriously heating up.
Microsoft's Skype just became the latest social platform to copy Snapchat's stories feature, which was recently lifted by Instagram and Facebook as well. Thursday morning, the company announced "the next generation of Skype," which includes a feature called "highlights" that is really just stories all over again.
"Highlights lets you create a highlight reel of your day with photos and videos, so you can share everyday moments," reads a post on Skype's news blog. "To post a Highlight, swipe to access your camera, take a photo or video, then post it to your Highlights or send it directly to your contacts or groups."
https://www.youtube.com/watch?list=PLaLRbjVhH6kJyDzo1_aFwpumdgsQaHsol&time_continue=11&v=qItfRVJFljM
The new update also includes bots and the ability to customize colors, but highlights are the real news here. The blatant copying of Snapchat's stories features by Facebook and Instagram has caused quite a stir in the tech world. At TechCrunch Disrupt NY in May, Instagram's head of product Kevin Weil suffered a brutal on-stage grilling about his company's decision to copy stories and other features from Snapchat.
"Internally, did you ever find that employees expressed guilt or reluctance or remorse about copying another company?"
"For your first few months (note: he's been in this position for 15 months), you were mostly building features Snapchat already had. How did it feel waking up and going to work each day just sort of recreating what somebody else had done already?"
"Do you see any disadvantages to copying instead of building something original?"
"Do you think it's honorable to copy another product?"
These are just a few of the hardball questions TechCrunch editor-at-large Josh Constine—who's done high profile on-stage interviews with people like AOL CEO Tim Armstrong and even Mark Zuckerberg—asked during the 12-minute interview. And with each new inquiry, you could see Weil lose a few a drops of confidence.
Skype is making what many would call a necessary business move to keep up with the other platforms (that's how Instagram has defended itself), but this isn't going to stop the criticism. If Skype's head of product ends up being interviewed on-stage anytime soon, it will probably go similarly to the Instagram grilling.