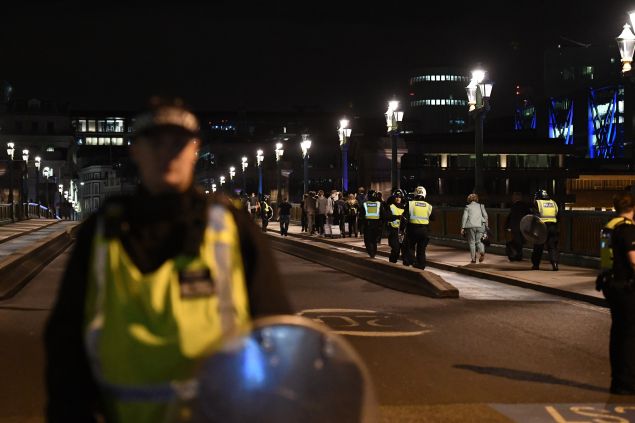 Following Saturday night's terror attack on London Bridge, in which seven people were killed and dozens injured by knife-wielding assailants in a white van, the media sprang into action to publicize the latest developments. Many outlets, most notably The New York Times, reported that Britain was "reeling" from its second terrorist attack in two weeks (the Manchester bombing was the first).
The online response from Londoners could basically be summed up as "Reeling? Bollocks."
After the attack, Londoners used the hashtag #ThingsThatLeaveBritainReeling to show what really bothers them. Sample complaints include "Accidental eye contact in the Tube or on the lift."
John Oliver also addressed the "reeling" controversy on his show Sunday night—he said that "British people are never gonna let terror change their way of life."
Not all media was criticized, however—NBC News won praise for its coverage of the attacks, though the reason for that praise is somewhat disheartening.
President Donald Trump retweeted a Drudge Report news alert about the London attack minutes after it occurred (and before he had even had a full security briefing).
As such, while many journalists quoted the tweet and praised NBC for its restraint, they also expressed regret that the president's Twitter habit made such restraint necessary.
Trump later tweeted that the attack showed the necessity of his travel ban, and he insulted London mayor Sadiq Khan for telling city residents there was "no reason to be alarmed" by increased police presence on the streets.