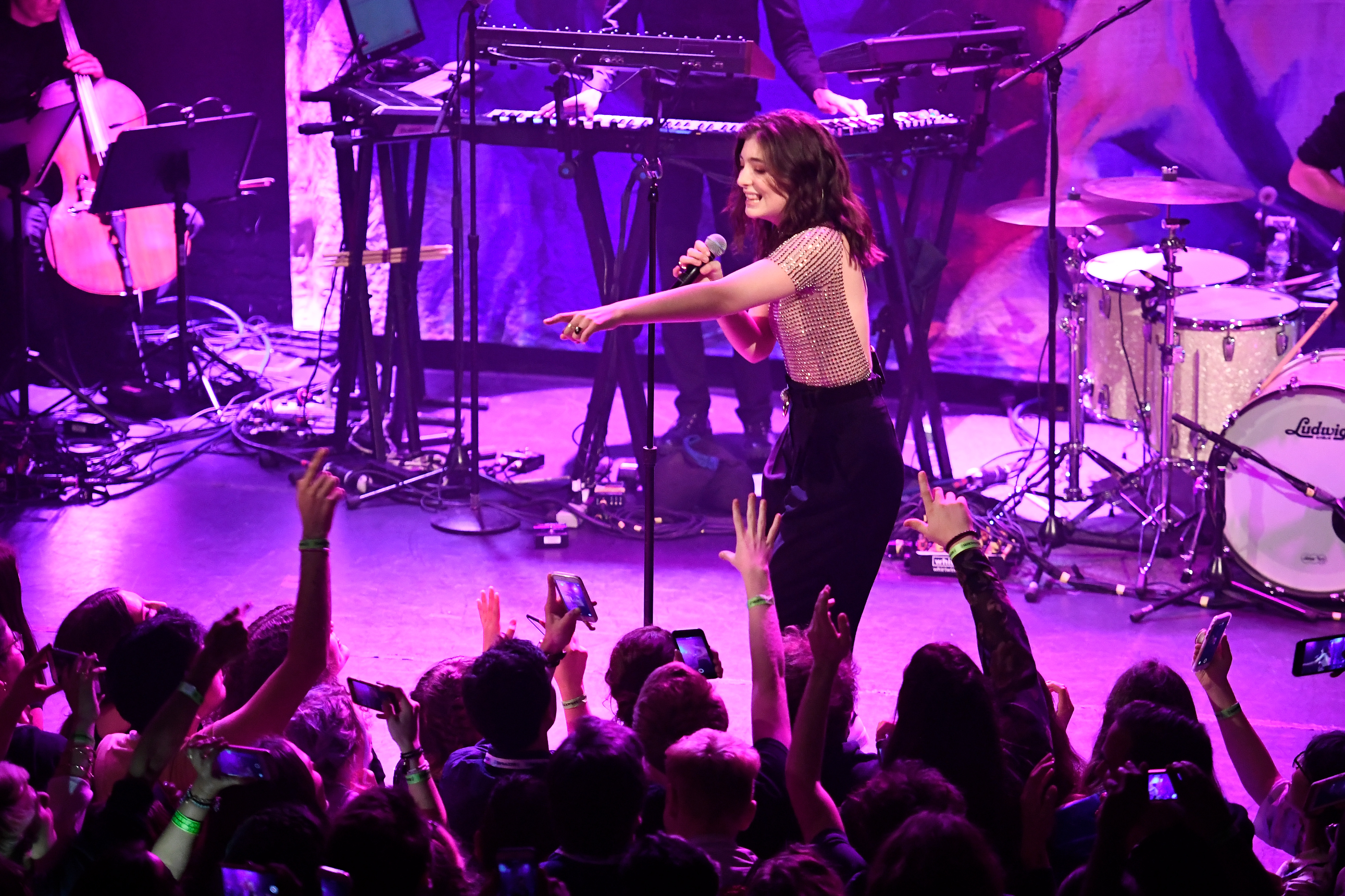 Lorde, arguably one of the biggest pop stars, celebrated the release of her poignant, painful album Melodrama by working on a "really cool puzzle" in her room.
At a private Sirius performance, the "Royals" singer performed many of her new songs live for the first time. One standout was "The Louvre," a smirking pop track that channels the tensions of early adulthood, in the same way Taylor Swift's best songs do. It makes sense, as the friends share a co-writer and producer in Bleachers frontman Jack Antonoff. But unlike Swift, Lorde's persona is that of a stone cold weirdo, not a pop princess with a squad in tow.
Since leaving her teen years behind, she's no longer quite as unusual, despite running a secret onion ring Instagram account. She cut off her witch-like locks and replaced all black with sequins and bodysuits. Instead of her grasping hands, she's premiered new, frenetic dance moves. And she's still very much 20, despite what her maturity and reports might lead you to believe.
"I write about feelings you grow out of…like feeling like a loser at parties," Lorde told the audience, despite a few murmurs that no one really grows out of that. "I don't think you really grow out of the feeling of wondering if you're too much for everyone," she continued, launching into the painfully honest "Liability," which she referred to as part of her "emo phase of thinking everyone would leave me."
After "Royals," "Green Light" and "Perfect Places" it seemed unlikely she would encore, but she emerged with her most powerful song of the night, an acoustic rendition of "Writer In The Dark." She prowled the stage without her microphone and the crowd sang along, even though the album came out only a few hours before the show.
After the encore, she unexpectedly greeted her fans and posed for selfies. She was more than happy to chat about her activities that day, explaining she's been working on an elaborate wooden Liberty puzzle for weeks, even bringing it on the road. It's not exactly the stuff of TMZ paparazzi shots, but it makes her feel far more real than her pop star counterparts.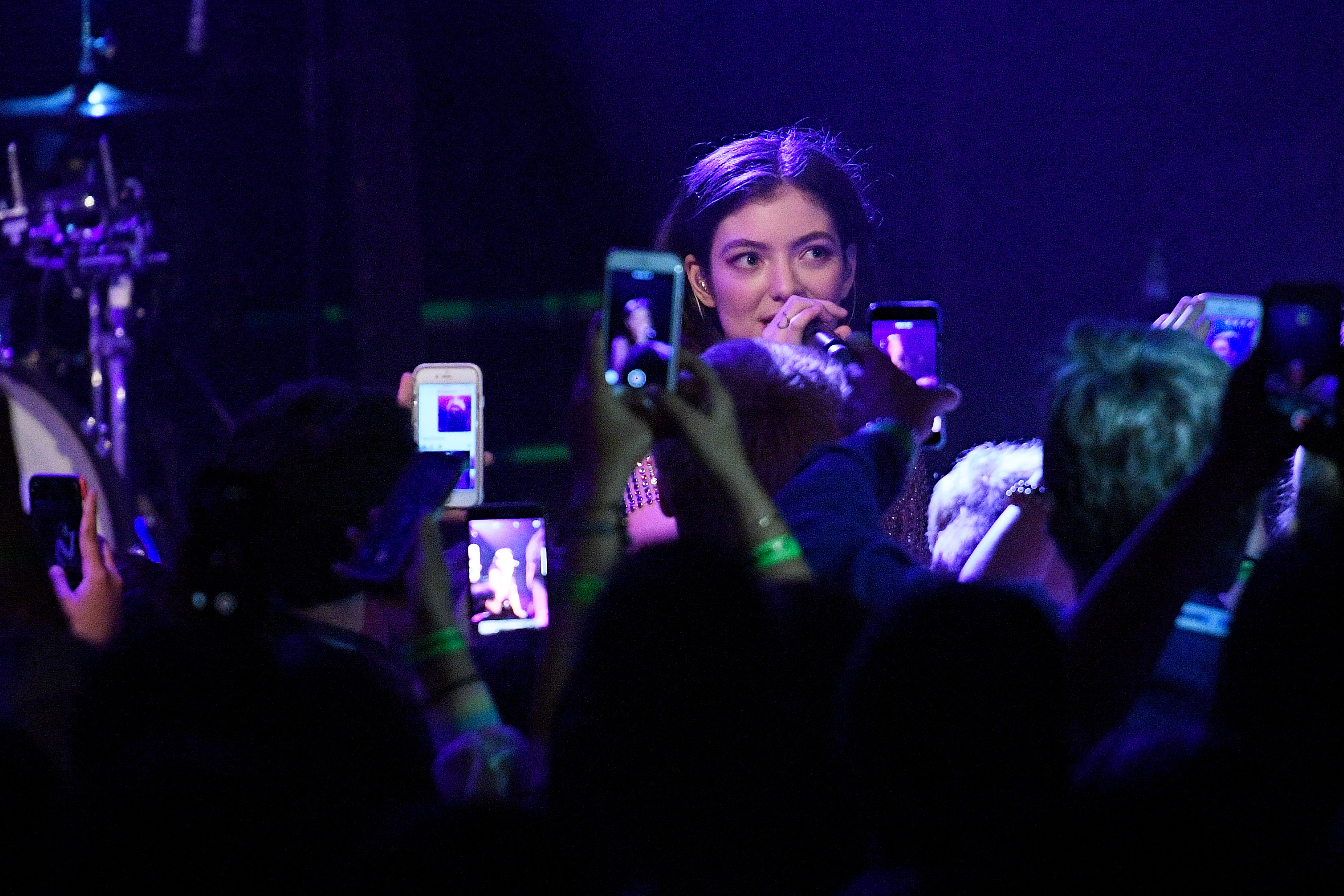 It's unlikely her adoring fans will abandon her anytime soon, despite her album's tales of loneliness. In many ways, Melodrama is a breakup album, but it's also a coming of age tale. And whether you're still a cool teen or far removed, the album's songs are heart wrenching and stomachache inducing in the best possible way. In creating a contemplation on loneliness, Lorde made everyone else feel far less alone.