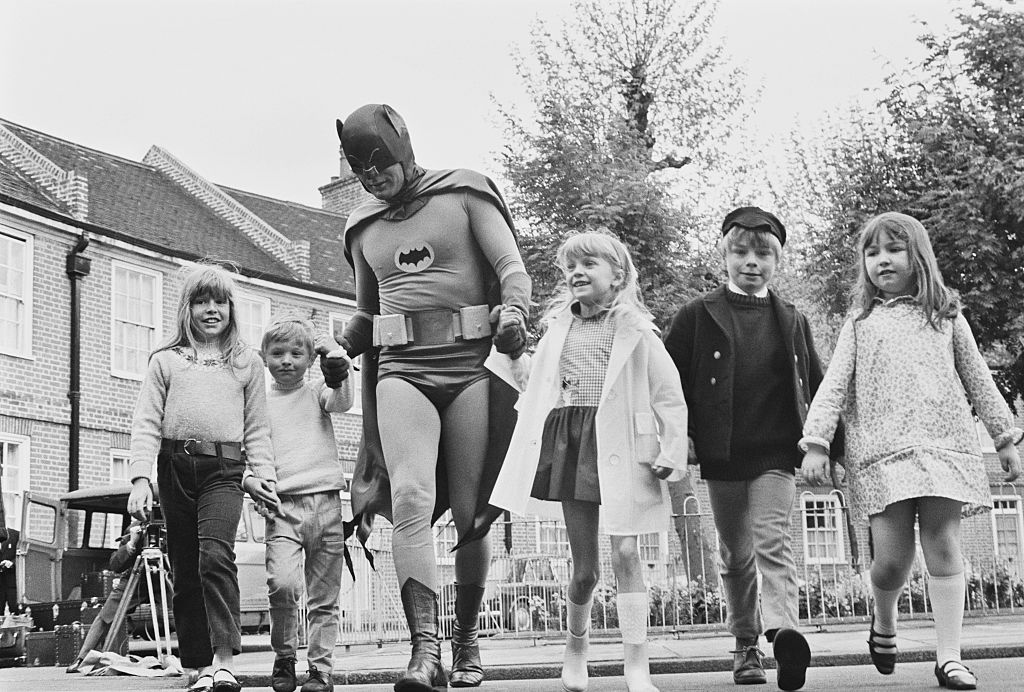 Adam West, the actor best-known for his role as the titular character in the 1960s superhero show Batman, passed away June 9 at the age of 88. Tonight, June 15, the star and his legacy will be honored by the city of Los Angeles, according to a press release from DC Comics.
L.A. mayor Eric Garcetti and police chief Charlie Beck plan to project a real-life bat-signal over the skies from City Hall, which promises to be a striking memorial for the late actor whose career extended across seven decades.
The event, which is set to begin at 9 p.m. (PST), is open to the public. The West family has encouraged those who cannot attend to donate to the Adam West Memorial Fund for St. Jude's Children's Research Hospital.
West is perhaps best known for playing Batman in the 1960s but, according to the Hollywood Reporter, he first began acting in the 1950s. On West's lengthy IMBD page, it notes that he held major and minor roles in a variety of television shows and films, as well as a wide range of voice-acting work. In his capacity as a voice actor, he often voiced characters loosely or closely based on himself, including Mayor West in over 100 episodes of Family Guy.