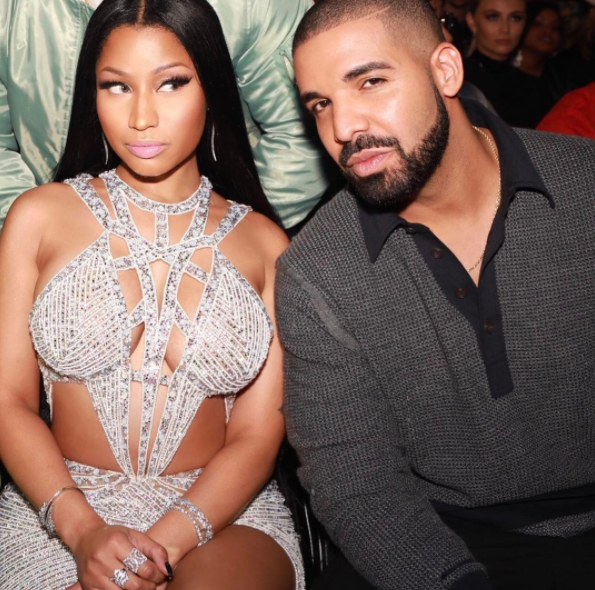 June 22, 2017 will go down in history as the day that Drake solidified his status in the world of high fashion. Earlier today in Paris, Louis Vuitton teamed up with the rapper to debut his latest single, "Signs," on the runway. Drake took to Instagram yesterday to alert his followers about this OVO-produced song.
Sadly, there was no sign that he was actually present at the men's fashion show, alongside Russell Westbrook, Will Peltz and Tyga, but it was a rather brilliant way to unveil a new track to a crowd of the most stylish men in the world. According to Kim Jones, the men's artistic director at Louis Vuitton, the song was inspired by the Spring/Summer 2018 range of sheer Hawaiian shirts, neoprene bomber jackets, denim bucket hats and velcro sandals. The whole collection felt like a wardrobe of all the fancy things one would want to wear on a tropical vacation, which goes well with the song's chorus: "I need to take it easy, easy, easy, easy, easy, easy, easy, easy."
Yes, these threads are rather easy-going.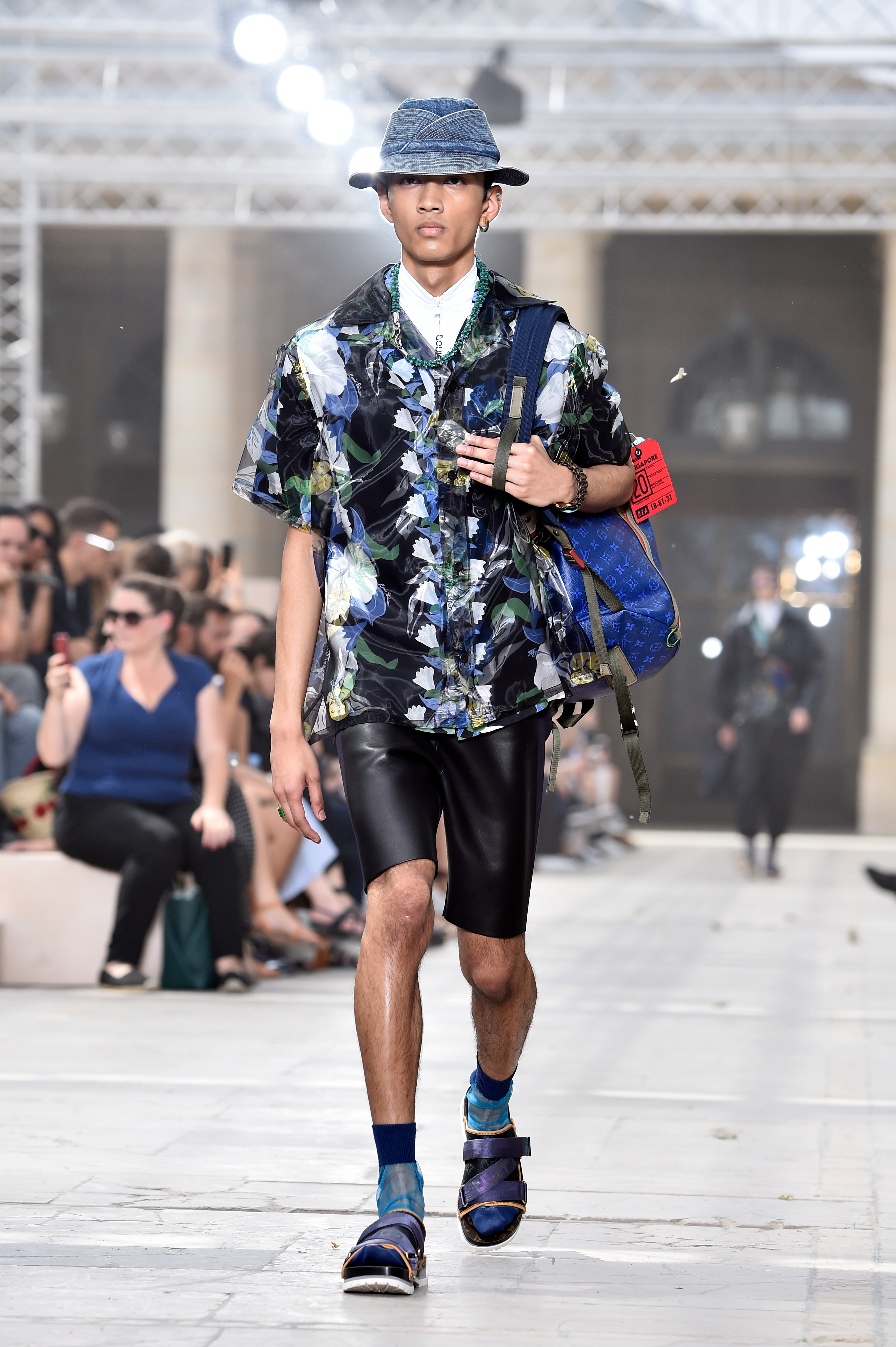 Jones reportedly sent Drake a few pictures of the collection—via text, we assume—after which, the song was written. The designer hinted that the song will soon be released as a single and we certainly hope so, as it has all the makings of a summer hit. With a catchy beat, an "easy" chorus and plenty of Drake vocals, it will only be days before this tune will be playing in beachside bars and landlocked hotspots alike.
Considering last season was the hotly anticipated debut of the Louis Vuitton and Supreme collaboration, Jones knew he needed to treat his fans to yet another surprise. Dropping a new Drake track was just the thing. Give the song a listen here and try to resist the urge to buy a designer pukka shell necklace.