You may have forgotten to write it down on your calendar, but today is International Yoga Day. In fact, the 6,000-year-old physical, mental and spiritual practice received its very own day in 2014. But in today's fitness obsessed world, it can feel like everyday is International Yoga Day, thanks to the never ending stream of variations: hot yoga, aerial yoga, brewga, yoga with goats, wine yoga, and so on. By now, carrying around a yoga mat is pretty much part of the uniform in New York City.
However, if ohm-ing and attempting to bend your leg around your neck like a pretzel is not your idea of a great workout, then you will love Lululemon's new campaign.
Even though "This Is Yoga" is the tagline for Lululemon's first global campaign, the fitness brand isn't focusing on just one sport. The campaign aims to encourage customers to find a physical activity that provides both serenity and peace. Amanda Riskin, Community Maven at Lululemon, told the Observer: "Yoga can exist anywhere. It can be in your mindfulness, in your breath, in how you interact, etc." The campaign stars Olympic volleyball champ Kerri Walsh Jennings, Brooklyn-based artist CJ Hendry, Mexican dancers House of Apocalipstick, London rapper P Money, surfer Maddie Peterson and more. They are all featured in a video that shows how they apply the underlying concept of yoga to various other pursuits. For Jennings, that includes the practice of discipline on the volleyball court; for Peterson, it's how she trusts her surfboard to guide her on a huge wave.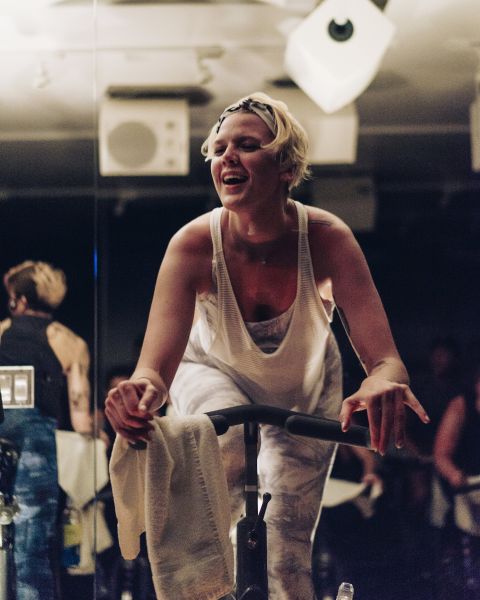 The brand also wanted to make music a huge part of the campaign, as they haven't explored that space before. Enter singer Betty Who, who is headlining the Lululemon Beats Per Moment Tour. The singer kicked off the event earlier this month in New York, before heading off to Chicago, San Francisco and LA. The Australian performer, known for hits like "I Love You Always Forever" and "Human Touch," finds her greatest moments of sweat, zen and fun on a spin bike. In particular, a SoulCycle bike.
"If you lock me in a gym with no headphones and say, 'Workout,' I literally couldn't do it. Even with headphones, I couldn't do it! I have trouble mentally getting on board. But there is something [special] about a spin class, where you see 40 other people struggling, as well as riding to the music," she told the Observer. This performer has become a devout Soul Cycle fan because she can depend on finding a nearby studio when she's on a cross-country tour. Further, SoulCycle has also helped change the way she feels about her body. "It made me fall in love with the pursuit of strength," she noted.
All of those grueling Soul classes have also helped Betty Who prepare for the whirlwind BMP tour. Each (totally free) event consists of a spin class, with Betty Who and an instructor leading on the podium, followed by an acoustic concert at a nearby Lululemon store. Yes, that all takes place on the same day—and then it's on to the next city!
"[The campaign] struck me in a really different way because it wasn't about selling the brand. It was about why I love sweating or what's really important to me about mental health. It's all about having discussions and giving fans an intimate experience," she said.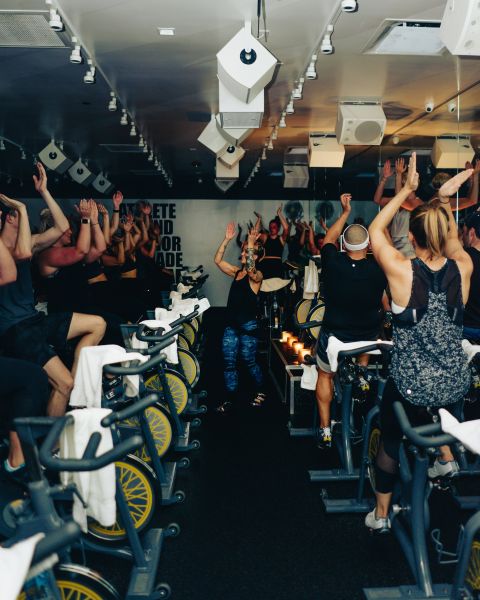 The BPM tour will come to a close at the end of the month, but Lululemon will continue to explore different avenues in music and mindfulness. I participated in the New York class and it was truly a profound moment, as a group of strangers came together to sweat, yell and find peace. For those of us who aren't devout yogis, it's nice to know that you can get that feeling of perfect zen anywhere, including a bike that goes nowhere, with rock blasting in your ear.