Andrew Grove served as chairman and CEO of Intel at different points during his career, and he had a famous philosophy about why the two jobs were separate.
"Is a company a sandbox for the CEO, or is the CEO an employee? If he's an employee, he needs a boss, and that boss is the board," Grove, who died in 2010, once said. "The chairman runs the board. How can the CEO be his own boss?"
Facebook (META)'s stockholders will have to answer those questions about chairman and CEO Mark Zuckerberg at today's annual meeting.
Four Facebook investors, joined by the consumer watchdog group SumOfUs, have put forth a proposal which would "require the Chair of the Board to be an independent member of the Board." The measure is included as part of Facebook's proxy statement.
"We believe the combination of these two roles in a single person weakens a corporation's governance," the shareholder statement reads.
The group's main problem with Zuckerberg's monopoly involves an independent committee's decision last year to alter Facebook's stock structure.  Every stockholder in Facebook — including Zuckerberg — received two new shares of so-called "Class C" stock for every existing share.
The new stock had no value—its sole purpose was to create new shares that Zuckerberg can sell off in order to fulfill his promise of giving away 99 percent of his Facebook shares to charity.
What's more, Zuckerberg's ownership stake in Facebook is not affected, no matter how much Class C stock is sold off—he still has voting control over the company's board.
As The New York Times reported, "(The deal) ensures that Mr. Zuckerberg will have lifetime control over Facebook."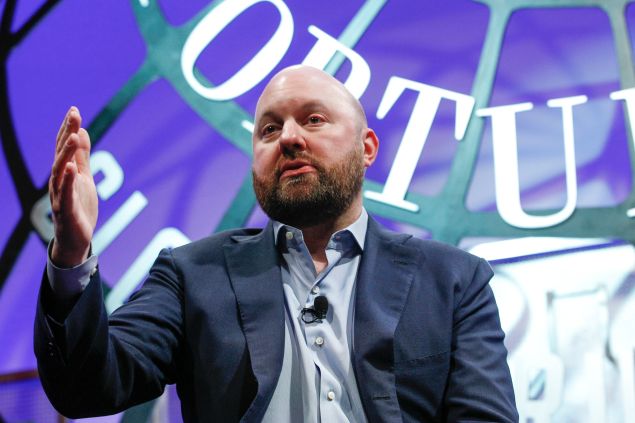 What makes the deal even more ethically dubious is that one member of the "independent" committee which approved the stock split, entrepreneur Marc Andreessen, texted Zuckerberg with updates during deliberations.
These actions have affected the company's stock market standing—the advisory firm Institutional Shareholder Services (ISS) has given Facebook a corporate governance score of 10 (the highest level of risk).
SumOfUs is using all of this as ammunition—last week the group sent a letter to all Facebook shareholders urging them to vote for an independent chair.
"We believe that independent oversight of management would improve the ability of the Facebook board to support Facebook executives as they formulate appropriate responses to these challenges," the letter reads.
For its part, Facebook's board of directors is lobbying members to vote against the SumOfUs proposal.
"Forcing a division between our Chairman and our CEO could harm our performance and be detrimental to interests of our stockholders," their response reads. "Mr. Zuckerberg, as our founder, has guided us from inception and is invested in our success. We do not believe that requiring the Chairman to be independent will provide appreciably better direction and performance, and instead could cause uncertainty, confusion and inefficiency in board and management function and relations."
This is not the first time SumOfUs has fought Facebook—last year, it was among 80 organizations which accused the social media giant of "racially biased" post moderation.
Among the other proposals which will be voted on at the annual meeting is a request for Facebook to compile a report assessing its role in spreading fake news. The board is also opposing this measure, calling it "unnecessary."