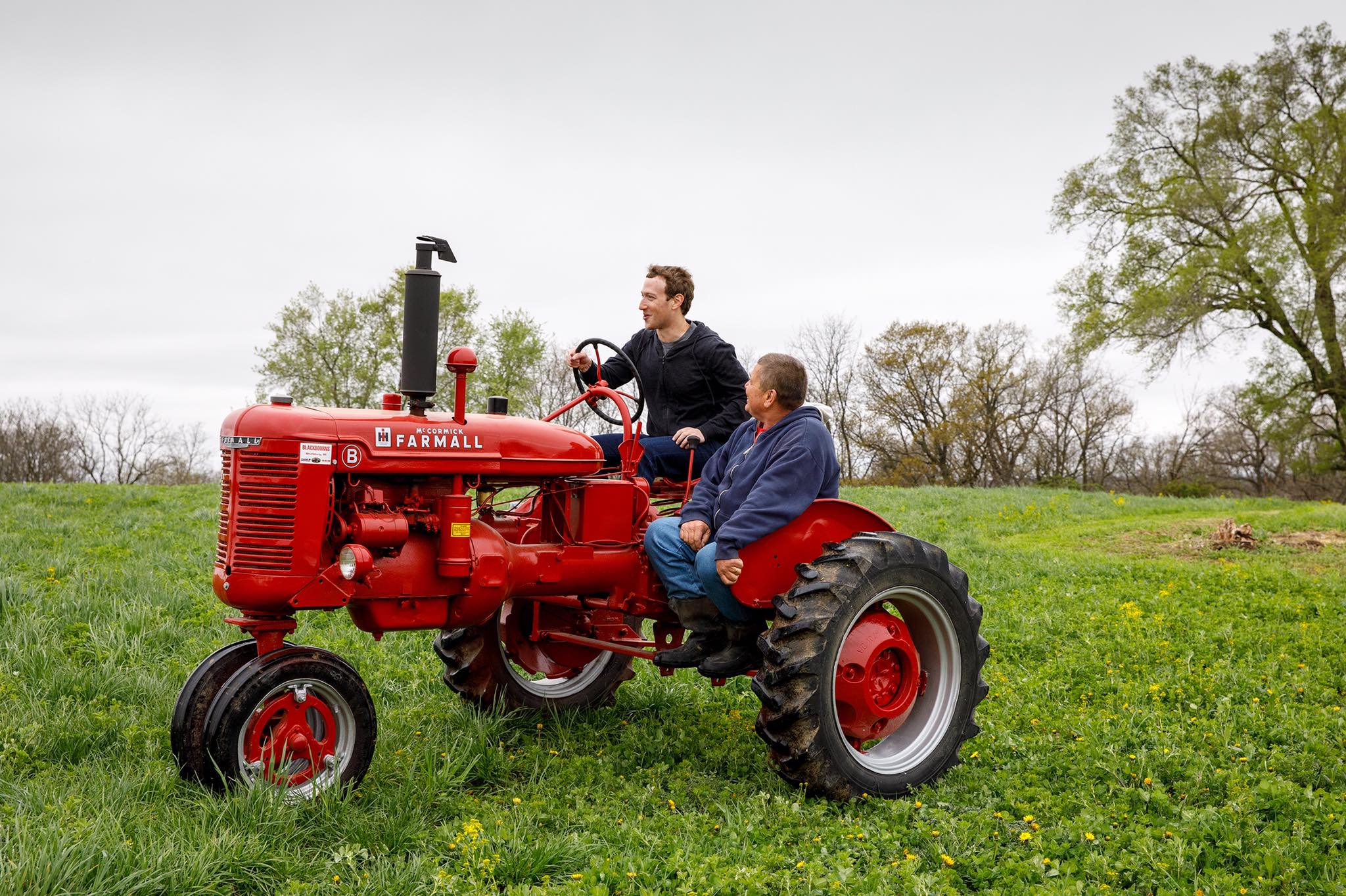 People have long thought that Mark Zuckerberg is positioning himself for a 2020 presidential run—a belief that was strengthened when he started hanging out with "folks" that candidates like to be seen with. The Observer dissected his road trip across the U.S. and concluded that who he's been meeting—everyone from military wives and veterans to religious leaders and farmers—is the biggest indicator he wants the Oval, and people agreed.
But one industry commentator, Nathan Hubbard, the former Ticketmaster CEO and head of a bunch of things at Twitter, has a different theory that's caught wind. Over the weekend, he suggested in a viral tweetstorm that Zuckerberg's resolution to visit and meet people in all 50 states has nothing to do with a future in politics, but rather it's a very smart business move that speaks to the type of founder he is.
"He's the head of product," he wrote. "So he's ventured out into the world beyond his bubble to do field research and inform how FB will evolve again."
Here's the full thread:
To no surprise, the reaction was intense. Some agree with Hubbard:
But most weren't buying it:
While Hubbard made a lot of great points, his theory leaves a lot unexplained. Zuckerberg recently: revealed that he is no longer an atheist; appointed Obama administration alum David Plouffe as head of policy and advocacy for his charitable initiative; wrote a 5,700-word mission statement that reads like a State of the Union address; and even rewrote Facebook's proxy statement so that he could retain control of the company while serving in elected office.
That would be a lot of coincidences.
And then when it comes to this trip, if he's "ventured out into the world beyond his bubble to do field research," as Hubbard suggests, that doesn't quite explain why he's exclusively meeting with people a politician would meet. As we've previously noted:
We haven't seen any dentists or accountants or movie theater workers or bartenders or kids. Rather, we've only seen people all candidates need to applaud (such as veterans, military spouses, religious leaders and teachers), people whose jobs and experiences are hot topics of political policy and debate (such as journalists, police officers, oil workers and people recovering from opioid addictions) and people who exude wholesome American pride (like farmers, fishers, small business owners, rodeo cowboys, Nascar drivers and college basketball players).
If this is just a head of product learning about his customers, why does each move seem so politically calculated?