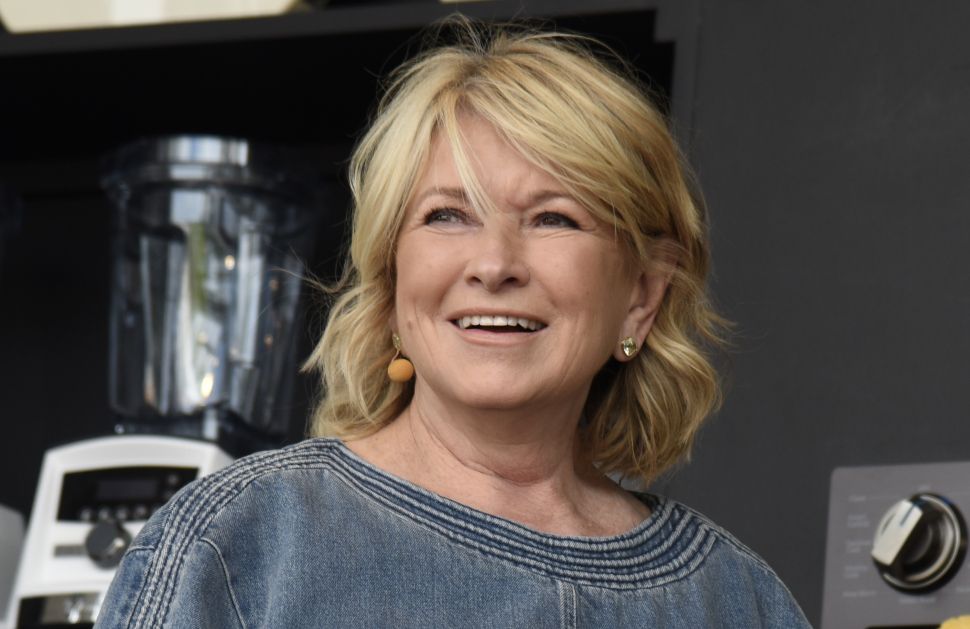 Next week Martha Stewart and Charlie Rose, along with UPS CEO David Abney and other cross-border business leaders, will all go to ALIBABA (BABA)'s coming out party in Detroit. I am packing for the trip—not only because Jack Ma, Alibaba's Executive Chairman, will preside over the event, but also because this is the first time an indigenous Chinese company is making a big splash in the U.S. for its fast-expanding global footprints.
Several months in the making, Gateway '17 is the first large-scale event that Alibaba is organizing in North America. Why Detroit? It was once the innovation center of America in the early 20th century, yet was also the largest U.S. city to file for bankruptcy in 2013. With a regeneration plan in place, Detroit symbolizes the pivotal role that Alibaba is now playing to connect "Middle America" with the "Middle Kingdom."
In addition to pumping up the over-3,000 registered participants (around 1,000 attendees were originally anticipated) and providing a crash-course on Chinese e-commerce 101, the event will also feature testimonials from Alibaba's global partners and existing American customers, like Stadium Goods, 100% Pure, Martha Stewart and Gerber.
The stake is high: on January 8, Jack Ma met with then President-elect Donald Trump to discuss plans "to create 1 million US jobs by allowing small and medium-size businesses to sell to China through the company's platforms." Ma, a charismatic one-time English teacher turned richest man in China—and a de-facto spokesman for China businesses on the international stage—laid out Alibaba's U.S. plan in his 2015 Wall Street Journal op-ed:
"Our U.S. strategy is simple and clear: We want to help U.S entrepreneurs, small business owners, and brands and companies of all sizes sell their goods to the growing Chinese consumer class. Chinese consumers will get to buy the American products they want. This, in turn, will help create American jobs and increase U.S. exports."
Known for his plain-English approach and quasi-missionary zest, Ma made a case for the Chinese market: China's 300 million-strong middle class is equal in size to the entire U.S. population and is expected to double within seven years. Most importantly, without the extensive brick-and-mortar infrastructure commonly seen in the U.S., Chinese consumers have taken advantage of the widespread availability of Internet access and online marketplaces to spend in big numbers.
According to Statista's analysis, in 2016 the size of U.S. e-commerce was $322.17 billion, which is projected to grow to $353.68 billion in 2017 and $485.27 billion in 2021 at an annual rate of 9-10 percent. In contrast, on May 29 China's Ministry of Commerce released its "2016 E-Commerce Report," showing that China's e-commerce reached RMB 26.1 trillion yuan (approximately USD $3.839 trillion based on the recent exchange rate), growing at 19.8 percent on a year-to-year basis. China boasts the largest e-commerce market in the entire world, accounting for 39.2 percent of the global share.
In addition, Statista also found that in terms of e-commerce sales as percentage of total retail sales, in 2016, almost a fifth of China's retail sales occurred via the Internet, compared to only 8.1 percent in the United States.
According to Forbes and other Chinese sources, Alibaba accounted for 80 percent market share of China's gargantuan e-commerce, through its Taobao (C2C) & Tmall (B2C) platforms with payments facilitated by Alipay.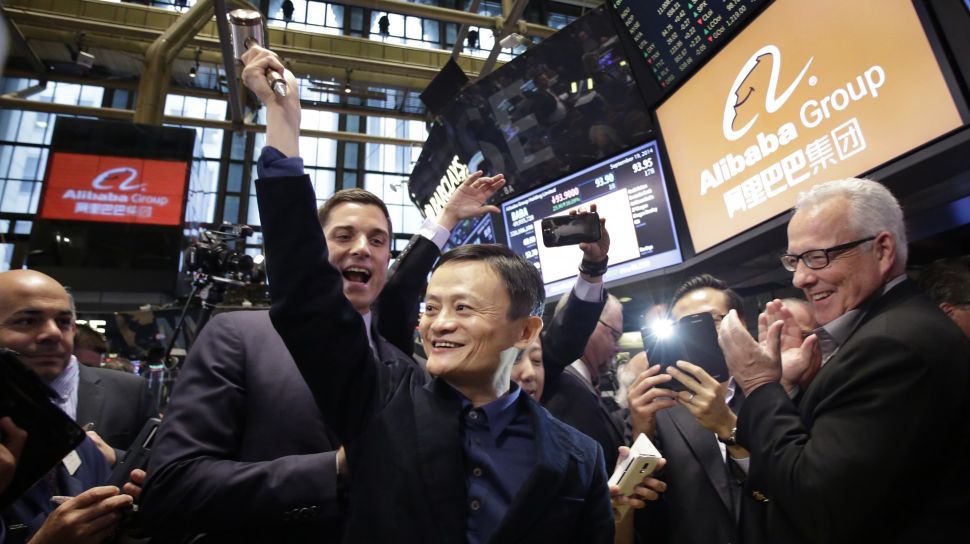 Best of all: driving Chinese e-commerce growth are niche purchases from foreign sellers, including organic food, powdered baby milk, foreign cosmetics and premium goods. Historically upper-middle class Chinese consumers have often relied on daigou (surrogate shopping or procurement services) to act as their cross-border personal shoppers. But, aided by government actions to quash illegal gray-market imports and special tax trade zones, more and more Chinese consumers find foreign retailers and suppliers just a mouse click or a screen swipe away. Perceived quality and favorable pricing are often cited as the two main appeals of the products offered through cross-border direct channels.
A report published by McKinsey in 2016 shows that cross-border consumer e-commerce amounted to an estimated RMB 259 billion yuan ($40 billion) in 2015, more than 6 percent of China's total consumer e-commerce—and it's growing at upward of 50 percent annually.
According to the Boston Consulting group, 61 percent of China's consumers would pay more for a product made in the U.S. Jennifer Kuperman, Alibaba's Head of International Corporate Communications, told the Observer that Alibaba currently has close to 500 million Chinese consumers using its platform and "expect[s] the market for imported products in China to be $245 billion in 5 year's time."
These stunning numbers explain why Martha Stewart has been going to China and will take the stage at Gateway '17.
The two-day Gateway '17 conference will kick off with an opening ceremony hosted by Lisa Ling, Executive Producer and Host of CNN's This Is Life. Other highlights include Charlie Rose's interview of Jack Ma on how a focus on helping small businesses led to the creation of the world's largest e-commerce site. This will not be the first time Ma takes the stage with Charlie Rose: Rose interviewed Ma in one of his shows in 2011 and again in Davos in early 2015.
Following the presentations on consumer and industry trends in China, conference participants will choose from a menu of break-out sessions on Fashion and Apparel (Export), Everyday Goods (Export), Fresh Food (Export), and Finding a Qualifying Supplier (Sourcing). Other practical trainings include establishing brand awareness in China, practical strategies of selling in China, going from an American farm to a Chinese table (fresh export solutions), finding a wholesale distributor for products, protecting intellectual property rights, and participating in cross-border B2B trade.
Martha Stewart has been selling in China for a year, working through Alibaba's TMall to sell her existing Macy's line—a small assortment of bath towels and bedding. Stewart thinks "[t]here are many categories in which we have designed extraordinarily good products, including pets, furniture, garden and celebrations, which I think the Chinese consumer will love. We are presently expanding in all of these areas to increase our retail sales both online and in brick-and-mortar locations."
When asked about her 5-10 year plan for the Chinese market, Stewart told the Observer "You'll have to come to Gateway '17 to hear my plan!" So, what exactly will she be covering?
"I'll speak about the impetus behind changing careers, things I've learned along the way, and building my brand into what it's become today. I'll also be addressing the 'makers' movement, and how my brand has embraced social media and changed with it along the way."
Alibaba has created hundreds and thousands of "Taobao Villages" across China, turning village residents into agrarian handcrafts and products entrepreneurs. According to Alibaba, a Taobao village is any place in China where 10 percent of the population is engaged in online retailing.
Will we see TMall Villages start to sprout up across America?  It is likely that Stewart would confirm, "It's a good thing!"
Chiu-Ti Jansen is the founder of China Happenings, a multimedia platform focusing on China's lifestyle and cultural industries, and a columnist for Financial Times Chinese Edition and Sotheby's.