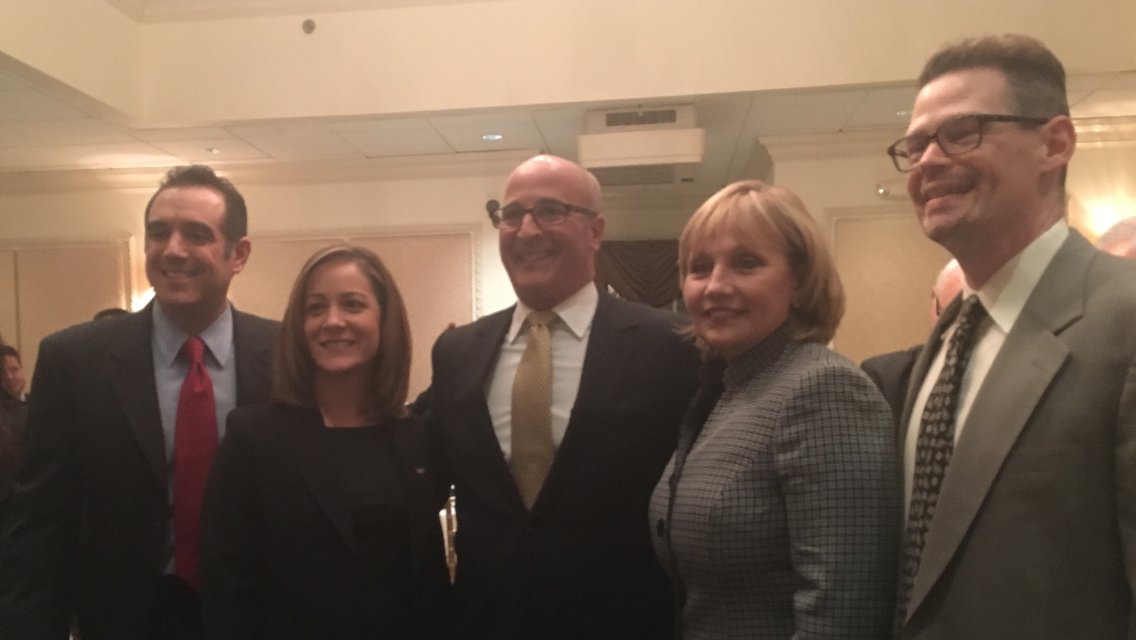 Republican Assembly candidate Matt Seymour announced on Thursday that he is withdrawing from the legislative race in his Bergen County district, changing his party affiliation to Democrat, supporting Democrats in the district and backing Democratic gubernatorial candidate Phil Murphy for election to the New Jersey governorship.
"When I first started exploring a run for public office, what was really the impetus for me was to help our families and help women and children," Seymour, a lawyer who primarily works with victims of domestic violence, told Observer NJ.
One of the main things Seymour wanted to accomplish if elected to the Legislature, he said, was bringing a family justice center to Bergen County where families could receive help after incidents of domestic violence. He said that goal felt unattainable if he stayed with Republicans. He now plans to work with Bergen County Democrats including Assemblymen Joe Lagana and Tim Eustace, the district 38 representatives he was formerly competing against for a spot in the Legislature, district 38 state Senator Bob Gordon and County Executive Jim Tedesco to turn his vision into reality.
"I am very thankful to have had the opportunity to bring this issue into the public conversation," Seymour said in a statement "While my ideas may have resonated with voters, I am disappointed that many in Republican Party leadership have not embraced prioritizing this issue. Family Justice Centers have been successfully implemented in other parts of the state and have been recognized by the U.S. Department of Justice as an ideal model for domestic violence intervention and prevention."
District 38 Republican Chairman Jim Arakelian said that Seymour's departure came "completely out of left field."
"I am saddened that he left," Arakelian told Observer. "I am saddened that he chose this path and I am completely baffled why he chose this path. He has never gotten any push-back from me. He has never gotten anything but my support."
Seymour's decision to withdraw from the race in New Jersey's 38th district leaves state Senate candidate Kelly Langschultz and Assembly candidate Christopher Wolfe with an empty slot on their ticket.
"Kelly's campaign isn't about partisan politics or politicians endorsing other politician," said Harrison Neely, executive director for Senate Republican Majority. "She's an independent leader in her community with a fresh perspective. Matt was never really a part of our campaign to unseat one of Trenton's least effective legislators, Bob Gordon and this doesn't change SRM's commitment to win the 38th legislative district."
This is not the first time district 38 has had a shakeup before the general election. During the 2015 Assembly race, district 38 was widely considered to be one of the most competitive districts in New Jersey. But that all changed when Assembly candidate Anthony Cappola was forced to withdraw after an offensive, self-published book surfaced. That withdrawal forced Republicans to head into the November election without a full slate and handed the victory to Lagana and Eustace.
Arakelian said he is "100 percent sure" that the GOP will go into this November will a full slate.
"We will get over it and we will find ourselves a new candidate," Arakelian said. According to the chairman, he plans to convene county committee members from the district in the coming weeks to find a suitable replacement for Seymour.